4-Year-Old Boy Dies Of Kidney Failure After Eating 'Spoiled' Hot Dog
A 4-year-old boy in Argentina died after he consumed a hot dog from a fast-food restaurant. According to the child's mother, the spoiled hot dog infected the boy with viruses that caused kidney failure.
The child, who was identified by his first name Elias, died on Dec. 11 at the Public Hospital Maternal and Child in the city of Salta, Yahoo News Australia reported Sunday.
According to his mother, Sandra Bautista, the child started experiencing headaches and vomiting after he ate the hot dog she bought at a shop in the town of La Merced in Salta Province. The woman rushed Elias to a local hospital where he was given some medication.
However, the child's condition remained the same and soon he started having severe stomach pains, vomiting and diarrhea. The victim was then transported to the Public Hospital Maternal and Child in Salta. On arrival, he was placed in intensive care and received treatment for four days before he died. His cause of death was said to be renal damage caused by the viruses.
In a social media post, the victim's mother said the child was infected with rotavirus and adenovirus. She accused the food shop owner of selling spoiled food that led to the death of her child.
"The shop owner knows what she does, you have spoiled things in your delicatessen and what do you do?" Bautista wrote, according to Yahoo News. "You send the spoiled hot dogs and mayonnaise to your sandwich shops, I mean it goes out on the same day so it is no big deal. I heard about all of this after we knew what my baby had which was caused by that hot dog."
The hospital also confirmed the boy was infected with viruses that usually develop after consuming spoiled food. However, they did not mention if the infection was caused by the hot dog or any other food the child had consumed.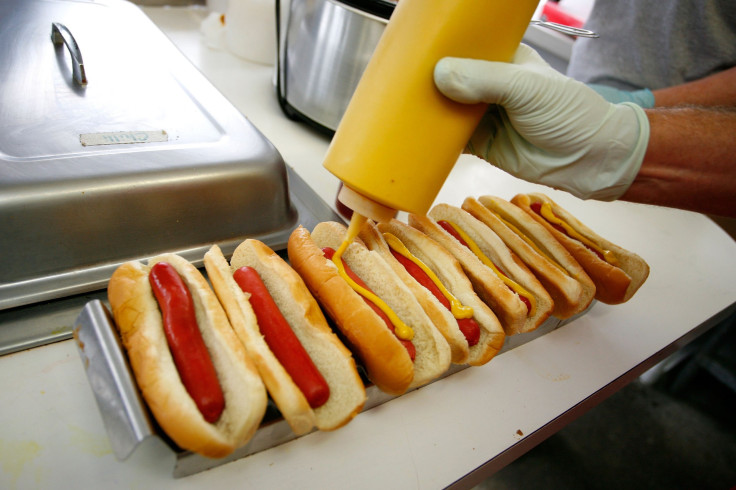 FOLLOW MORE IBT NEWS ON THE BELOW CHANNELS