4-Year-Old Child Mistakenly Given COVID-19 Vaccine Instead Of Flu Shot In 'Extremely Rare' Case
KEY POINTS
The girl was given an adult dose of the Pfizer COVID-19 vaccine
The vaccine is not yet authorized for children younger than 12
The child was said to be doing well, but her parents are concerned about side effects
A 4-year-old child was accidentally given a COVID-19 vaccine instead of a flu shot in Maryland.
The incident took place Sept. 18 in Baltimore, but was reported Tuesday. Victoria and Martin Olivier, and their 4-year-old daughter were at a Walgreens when the vaccine mix up took place.
The young girl was excited to get her annual flu shot as she would have received a sweet treat from her parents. However, the incident turned scary when the pharmacist realized the girl was given an adult dose of the Pfizer COVID-19 vaccine.
The accidental vaccination left her parents with a lot of questions as they were concerned about the side effects of the vaccine on the child, according to WJLA.
The Pfizer/BioNTech COVID-19 vaccine is not yet authorized for children younger than 12.
Last week, Pfizer said it was working toward getting clearance from federal regulators in the coming weeks for elementary school-aged children, 5 to 11 years old, to receive the shots, Baltimore Sun reported.
"FDA has not evaluated data pertaining to the safety and effectiveness of the Pfizer-BioNTech COVID-19 Vaccine for use in children younger than 12 years of age, nor has FDA approved or authorized the vaccine for emergency use for this pediatric population," a representative from the U.S. Food and Drug Administration, the federal regulatory body, reportedly said. "We are glad to hear that the child is doing well and hope that she eventually received her flu vaccine."
Meanwhile, Walgreens spokesperson Phil Caruso said such mistakes are "extremely rare."
"We are in touch with the patient's family and we have apologized," Caruso said, according to Baltimore Sun. "Our multistep vaccination procedure includes several safety checks to minimize the chance of human error. We've recently reviewed this process with our pharmacy staff in order to prevent a future occurrence."
On Sunday, the Maryland Department of Health said there were 1,114 new cases reported in the past 24 hours bringing the total number of confirmed COVID-19 cases to 527,804. The statewide positivity rate is now 4.22 percent, increased by 0.18 since Sunday morning. Fifteen deaths have been reported in one day bringing the state's death toll to 10,155.
The daily average cases for the country remain high at about 134,000, according to data from The New York Times.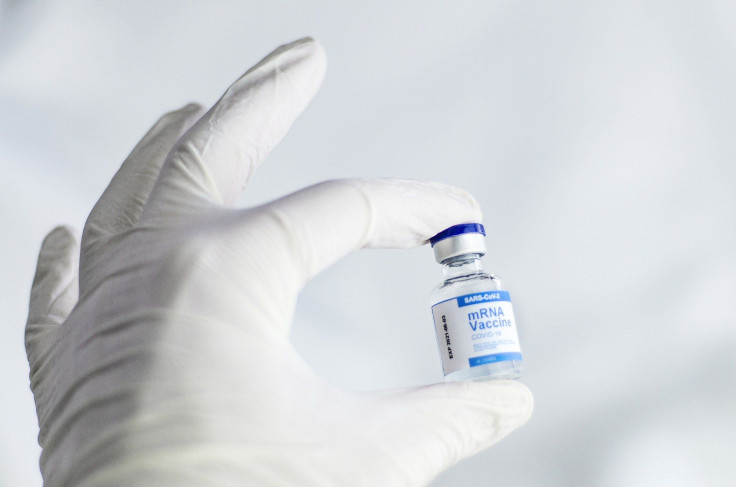 © Copyright IBTimes 2023. All rights reserved.
FOLLOW MORE IBT NEWS ON THE BELOW CHANNELS