46% Of Americans Believe Trump Should End His Campaign Over Classified Docs Case: Poll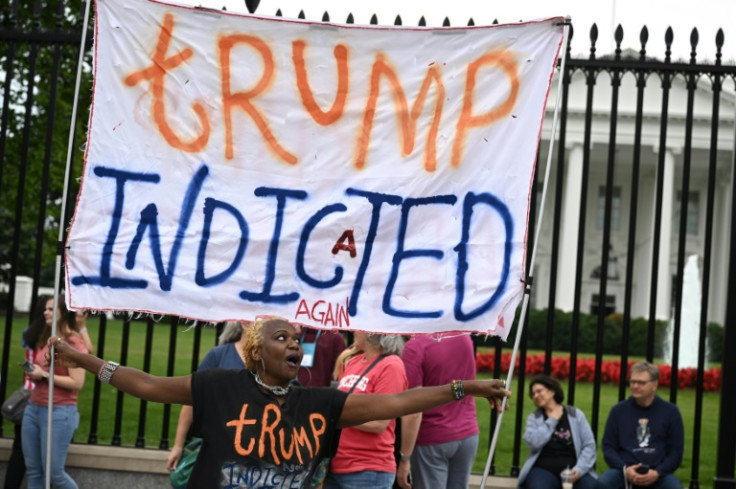 KEY POINTS
A new poll showed 46% of Americans want Trump to suspend his presidential campaign
Majority of Democrats want to see Trump charged and his campaign suspended, according to the survey
About 67% of Republicans said that the former president should not have been charged
Over three in five Americans view the latest charges brought against former President Donald Trump as serious, and nearly half of the public thinks he should suspend his presidential campaign, according to a poll released Sunday.
A new ABC News/Ipsos poll showed that 61% of Americans from both parties view the federal charges related to Trump's alleged mishandling of classified documents as serious, compared to 52% answering the same about Trump's April indictment in New York.
The survey also noted that the biggest increase of those who changed their opinions is among Republicans, with 38% of surveyed GOP or GOP-leaning voters saying that the federal indictment charges are serious, compared to 21% who said the same about Trump's charges related to alleged hush-money paid to adult film actress Stormy Daniels.
According to the new poll, more Americans, particularly 48% of those surveyed, believe that the former president should be charged in the classified documents case than believe he should not (35%).
About 46% said they want Trump to suspend his campaign after his most recent indictment, compared to 38% who believe he should not.
However, a plurality of Americans – 47% – think that the indictment is politically motivated, not far off from April's 50%.
The unchanged views were driven primarily by Republicans who still remain loyal to Trump, with 67% of them saying that the former president and Republican frontrunner should not have been charged.
Meanwhile, an overwhelming majority of Democrats, or 86%, want to see Trump charged and his campaign suspended.
Independents are divided on the issue, with 45% believing that he should have been charged, a third saying he shouldn't have been, and 22% remaining undecided.
Trump is currently facing a 37-count federal indictment filed by Department of Justice special counsel Jack Smith for allegedly failing to turn over highly sensitive government documents after he left office in 2021 and obstructing the investigation into their whereabouts.
The real estate mogul is accused of keeping documents that contain information about the "nuclear weaponry in the United States" and the "nuclear capabilities of a foreign country" and showing classified materials to others on at least two occasions.
The documents seized at Trump's Florida estate Mar-a-Lago also allegedly included White House intelligence briefings and details of the military capabilities of the U.S. and other countries, per the indictment unsealed Friday.
The federal indictment is the second time that Trump has been charged criminally this year.
The former president has denied any allegations of wrongdoing, saying in a video message posted on Truth Social that the charges against him are part of the "greatest witch hunt" of all time.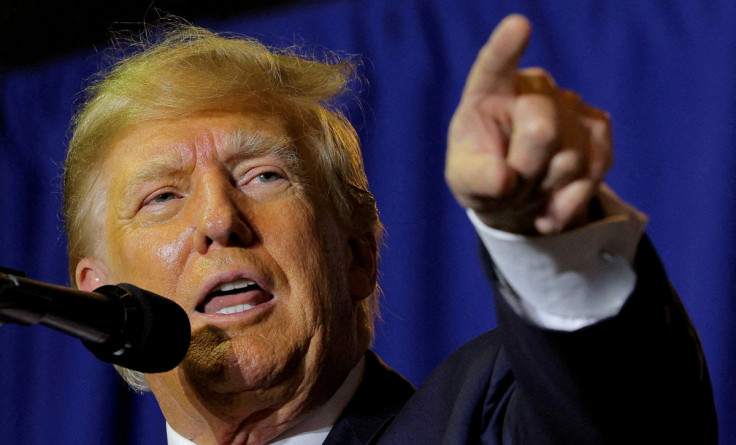 © Copyright IBTimes 2023. All rights reserved.