5 Authors Every YA Book Lover Should Follow On Twitter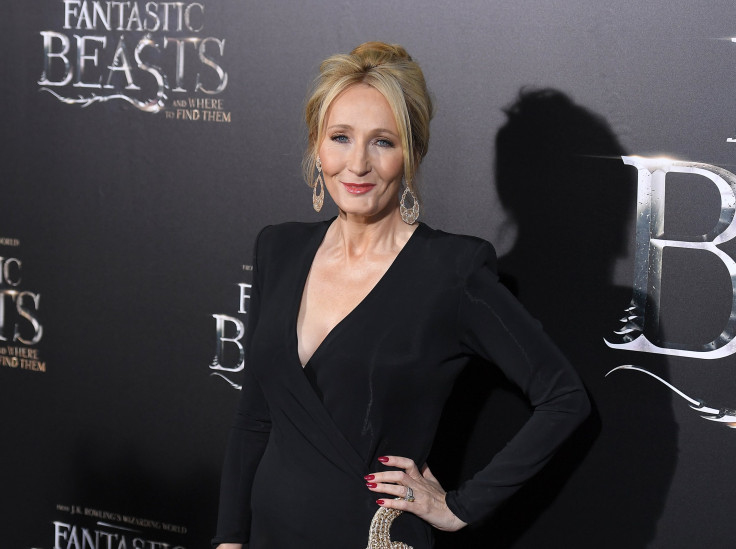 Hit that bookmark button because this is a page you'll want to revisit.
Last Wednesday (Aug. 9) was National Book Lovers Day, but it's a holiday that should be celebrated all month long. And in honor of it being yet another day where books should be loved and cherished, here's a list of five young adult/teen authors who should be followed on Twitter immediately. It's a necessary task and beneficial to all parties involved (AKA these authors are excellent tweeters and readers should take notice).
J.K. Rowling
If you're even the slightest "Harry Potter" fan, or even if you're not, you should still be following Rowling on Twitter. She's got a little bit of everything on there, but one of the most important things is that she's open and honest. She often shares little "Harry Potter" tidbits that fans have been dying to know. She's also quick to tell it like it is and kick haters to the curb.
Melissa de la Cruz
Just like in her books, where she writes with fun details and tell-all descriptions, Cruz is a sharer on Twitter. She uses the social medium as an outlet for so many of her thoughts, almost as if it's a straight-up blog. She gives fans a glimpse into every aspect of her life, whether that's writing her next hit novel a la "Alex and Eliza," traveling the world on vacation or supporting fellow authors, and it's always a fun read.
Jenny Han
"The Summer I Turned Pretty" author is exceptionally vocal on Twitter and shares her thoughts on everything going on in her life, as well as thoughts about everything going on in the world. Han often retweets others who mimic what she wants to say to the world.
She's also very vocal about the need for more diverse writers, as well as the need for more diverse actors, which is why she's very excited that her novel "To All the Boys I've Loved Before" is currently in the process of being turned into a film. As she should be because this movie is shaping up to have quite the cast with Lana Condor, Janel Parrish, John Corbett and Noah Centineo all set to star. And her Twitter feed just so happens to be the best way to stay up to date with all the news on the film's production.
Rebecca Serle
Having written the extremely entertaining and ridiculously romantic "Famous in Love" and its sequel should be reason enough to follow this talented author, but if you need more reasons, then we've got 'em. Serle's series has been turned into a hit Freeform show starring Bella Thorne and Carter Jenkins, and it's just been picked up for a second season. With so much going on, Serle still manages to tweet with all of her fans about her books, her show, and everything she's currently fangirling over. Authors; they're just like us.
Kody Keplinger
It's fun to get a glimpse into the mind of the woman who wrote the can't-put-down "The Duff" when she was only 17 years old. Following Keplinger on Twitter allows us to do just that. She also likes to geek out a lot about comics and shows that she's interested in. Plus, the woman is a fierce warrior and advocate for the #ownvoices movement on Twitter, or, in short, the notion that there needs to be more books about diverse characters, written by diverse authors.
© Copyright IBTimes 2023. All rights reserved.