5 Best Canva Alternatives 2022
This article uses affiliate links, which means if you purchase products through these links, we may earn a commission. Click here to see our
T&C
. For licensing please click
here
.
There's no denying that Canva has revolutionized the world of graphic design for the better. By introducing simple graphic design tools that anyone can just pick up and use, the barrier for learning the skill has significantly decreased, making it accessible to just about anyone.
What Made Canva So Popular?
With over 30 million active users and availability in over 190 countries, it's no surprise that Canva is the go-to design tool by many, professionals and beginners alike.
For starters, it requires no prior graphic design experience and is designed to be beginner-friendly. It's also a very versatile platform, allows (and encourages) collaboration, and is free. It also has features like drag-and-drop and photo editing, on top of its extensive library of templates and stock photos.
Canva is one of the best platforms when it comes to beginning your graphic design journey. But where do you go if you don't want to use Canva? Are there good apps like Canva as well for graphic design?
Lucky for you, there's no shortage of good Canva alternatives that can provide a similar experience.
If you've already tried out Canva and want to explore other options, here are the best Canva alternatives this 2022 that you can get on Appsumo.
5 Best Canva Alternatives for 2022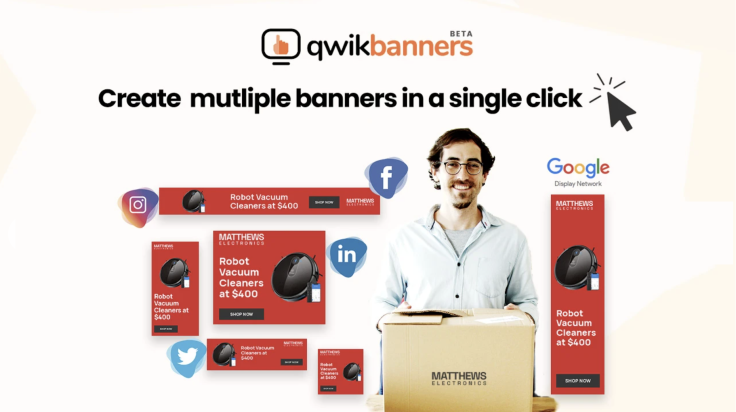 Canva is commonly used to create display banners for campaigns. But if you'd rather try an alternative, then QwikBanners is the app for you.
QwikBanners allows you to quickly create banners for all your campaigns and banner generation can be as quick as a few seconds. If you're not a designer, there's no need to worry, as QwikBanners has an ever-growing collection of high-converting templates that you can alter to fit your need. The app also gives you access to millions of high-resolution, eye-catching stock photos that are free to use.
There's also unlimited downloads and great 24/7 customer support. You can get a lifetime deal from AppSumo now.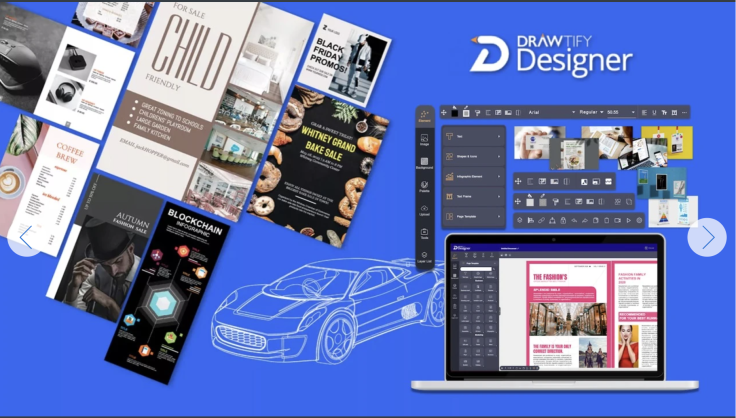 Drawtify is more than just a Canva alternative. That's because Drawtify can also be used to create marketing graphics and social media content. It also has a vector editor that helps you make custom vector logos, infographics and so much more.
It also offers a wealth of built-in design resources, including design elements, high-quality, editable design templates, 100+M HD photos supported by Unsplash as well as practical graphic design plug-ins.
As for pricing, you can get it from AppSumo via an affordable one-time payment, which you can get now.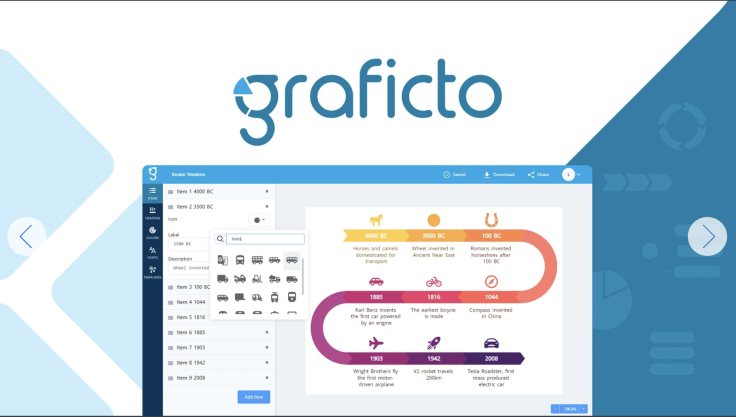 Looking for a way to create infographics without prior experience? Then Graficto is the app for you.
Graficto offers easy-to-use infographic making tools, as well as templates that allow you to create professional-quality infographics for lists, processes, cycles or charts. All you need to do is choose a template that you like and start adding the data and content that you want.
As you add, edit, remove items, or change the text and icons, the visuals will dynamically change to fit what you want. Of course, anyone who's not happy with the results can manually choose from other color palettes and fonts.
You can purchase a lifetime access for Graficto through AppSumo today.
Wondershare Pixstudio shines with its photo-editing capabilities. With Wondershare, editing photos is easier and faster. This makes it an ideal alternative to Adobe Photoshop as well.
Like the other best Canva alternatives, there's no need for professional skills and you can just drag and drop creative elements into pre-made templates to create stunning graphics in no time at all. Everything is also customizable in the studio and you also have access to a growing library of templates and stock photos to help you get started.
Purchase a one-year access to Wondershare Pixstudio and all of its features through AppSumo today.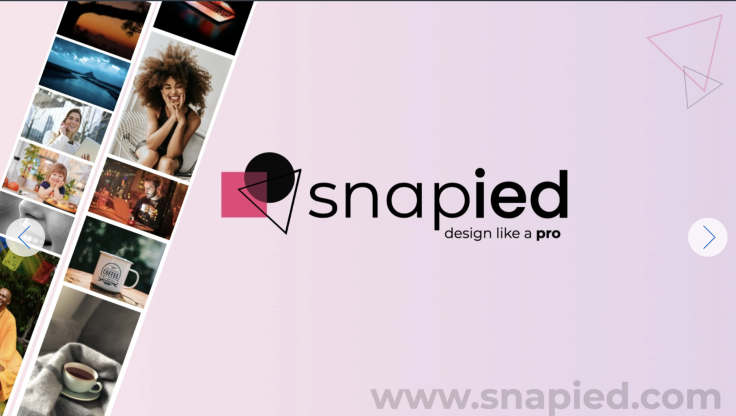 Snapied is just like Canva, except it has countless of templates and icons, stock images and a suite of photo-editing capabilities that can really enhance your work.
The user interface has also been designed to be intuitive and you can edit everything from fonts, color palettes, layers, illustrations and elements as you please. There are also multiple download options for you to choose from.
Best of all, you can purchase a lifetime deal for Snapied through AppSumo, here.