5 Companies Making It Cheaper And Easier To Stay Connected Abroad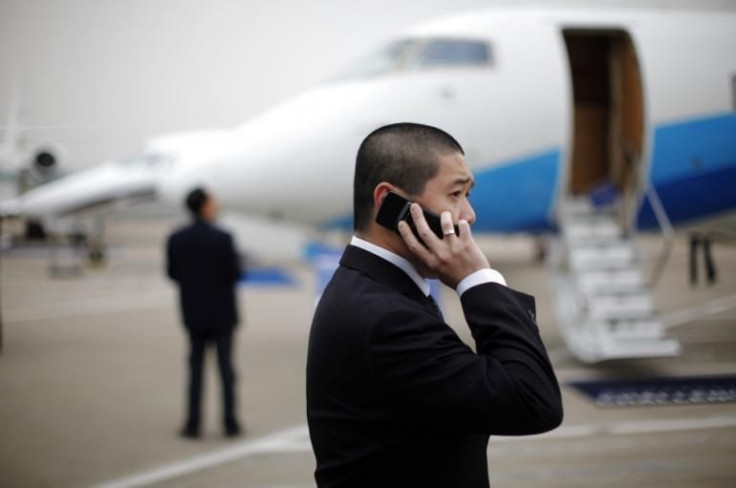 You're traveling outside of the United States, so you put your phone on airplane mode to stave off any roaming charges. But then you find yourself lost, and you know that if you could just look something up for one second on Google Maps, you could find your way. So you bite the bullet and allow your phone to become the fully functioning problem-solver you know it to be. Then, since you're already connected, you take a quick peek at Facebook, upload some photos from the trip to Instagram, send a quick note to your family and friends back home and answer a few work emails.
It can't cost that much money, right? Wrong.
As many a traveler has learned the hard way, this simple mistake can send your phone bill soaring to unthinkable heights in a matter of minutes -- and your carrier won't mind a bit. Global telecommunication companies are expected to rack up $57 billion in roaming charges this year, according to new statistics from the UK's Juniper Research. That figure is expected to reach $90 billion by 2018, but there's absolutely no reason why telecoms should make so much money off naive travelers, and here's why:
Under the plans offered by most major U.S. cell phone carriers, you'll pay between $2 and $5 a minute to talk, 50 cents to text and up to $20 to use a megabyte of data once you plant a foot outside American soil. But you can avoid paying ridiculous roaming charges altogether by slipping a global SIM card into an unlocked phone, slapping a tiny sticker onto your own SIM card, or optimizing your data consumption. While there are other methods, these are pretty easy.
Here's a look at five companies that are making it both cheaper and easier to stay connected abroad:
OneSimCard
OneSimCard helps savvy international travelers with unlocked phones save at least 85 percent in global roaming charges. You can buy one on Amazon or eBay for as low as $30, or rent a basic phone from OneSimCard for as little as $3 a day, and use it for all of your international travel. OneSimCard provides free incoming calls in 137 countries, free incoming text messages worldwide, outgoing calls as low as 25 cents per minute and mobile data service in more than 130 countries from 20 cents per megabyte. The big benefit of using OneSimCard instead of purchasing a SIM card from a local telecom is that the same cell phone number is good for country-to-country travel.
KnowRoaming
It seems too good to be true, but KnowRoaming in Toronto has just created a tiny sticker that you apply to your U.S. SIM card to save up to 85 percent off voice and data while traveling in 220 countries. The sticker essentially eliminates the roaming charges lobbed on by your home carrier by enabling you to automatically connect to local networks and pay local calling, texting and data rates. Though the sticker remains on your SIM card when you get home, it only activates when you travel internationally. Yet, there's one caveat: Like OneSimCard, you must have an unlocked phone for the service to work.
Explora
Have family or friends visiting the U.S. from abroad? The recently launched smartphone rental service Explora can link them up with a Google Nexus 5 with unlimited nationwide calling, text messaging and 4G data for a flat rate of $8 a day. Explora preloads each smartphone with 40 travel-oriented apps like Google Maps, Skype, TripAdvisor and Yelp, and ships it to your hotel or residential address so it's ready to go when you arrive. As an added bonus, some of the phone's apps offer special travel benefits to Explora customers, like $10 off your first cab fare booked on Taxi Magic.
Opera Software
Data can be the biggest blow to your travel budget, and if you're using a limited service (or simply being charged by the megabyte) downloading the Opera Max app from Opera Software, based in Oslo, Norway, can help you save big. Opera Max compresses data across applications on your mobile device -- including video, text and images -- so you can get the most out of your data plan and have optimum control over your data usage. The free app (currently only available on Android) claims to extend the life of your data plan by up to 50 percent by compressing and rerouting data using a Virtual Private Network to the data-savings cloud, making it a pretty handy tool to use both abroad and at home.
Novatel Wireless
If you're downright addicted to the Internet, and hopping between finicky Wi-Fi signals just won't do the trick, the MiFi from San Diego's Novatel Wireless may be the tool for you. This portable broadband device, which acts as a mobile Wi-Fi hotspot, allows multiple users (i.e., your entire family) to share a 3G or 4G mobile broadband Internet connection and create an ad-hoc network. The device requires a SIM card with an activated data plan, but it will operate virtually anywhere worldwide, with multiple frequency band operation in HSPA, UMTS, EDGE and GPRS. While you can't actually call or text anyone from the MiFi, a phone loaded with a digital toolkit of Skype, Viber and Whatsapp should do the trick.
FOR FREE to continue reading
✔️ Unlock the full content of International Business Times UK for free
offer available for a limited time only
✔️ Easily manage your Newsletters subscriptions and save your favourite articles
✔️ No payment method required
Already have an account?
Log in
© Copyright IBTimes 2023. All rights reserved.