5 Evacuees From Afghanistan Diagnosed With Measles In Virginia: Officials
KEY POINTS
Measles is a highly contagious viral infection
It remains a "significant cause of death worldwide"
Measles cases have been increasing in the U.S. in recent years
Five people who traveled from Afghanistan have been diagnosed with measles in Virginia. While most Americans are vaccinated against measles, it remains "common" in some parts of the world.
Five people who were a part of the U.S. government's emergency evacuation from Afghanistan were confirmed to have measles, the Virginia Department of Health (VDH) noted in a news release Tuesday. Measles is considered to be "highly contagious." As such, authorities have been working to identify and reach out to anyone who may have contact with the individuals at the hospital, Fort Pickett, Dulles International airport and at other locations.
"When there is an ongoing concern that there may be people unaware of potential exposure to an individual diagnosed with measles, VDH is identifying locations to alert the public of the possible risk," VDH noted. "When potential exposures were limited and persons who were potentially exposed have been identified VDH contacts those individuals directly."
This comes just days after a measles case was detected at Fort McCoy in Wisconsin and contacts were isolated and offered post-exposure prophylaxis. A White House spokesperson noted Monday that inbound flights of Afghan refugees to the U.S. would remain halted for "at least another week" due to the identified measles cases, reported CNBC.
Highly Contagious Measles
As mentioned, measles is a highly contagious viral infection that can "very easily" spread from one person to another. In fact, someone who's susceptible and has been exposed to measles has a 90% chance of getting infected, according to Healthline.
The measles vaccine is a "very effective" means of preventing oneself from contracting the infection, the Centers for Disease Control and Prevention (CDC) noted. Those who have received two doses of the measles vaccine according to the U.S vaccination schedule don't even need a booster shot "ever," the agency explained, as they are said to be "protected for life."
However, despite the availability of the vaccine, it is still a "significant cause of death worldwide." In 2017, for instance, there were 110,000 global deaths related to measles, most of which were in children below five years old. Moreover, cases have also been increasing in the U.S. in recent years, Healthline noted.
"Vaccination isn't just important for protecting you and your family," the outlet noted. "It's also important for protecting people who can't be vaccinated."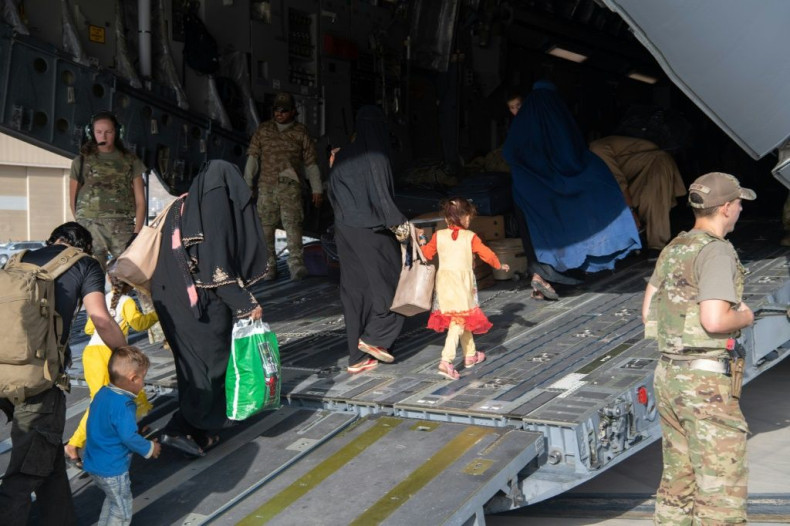 © Copyright IBTimes 2022. All rights reserved.