5 Fun Green Bean Casserole Recipes For Thanksgiving Dinner 2022
Green bean casserole is a classic side dish found on millions of dinner tables across the country during the Thanksgiving holiday.
Green bean casserole is typically made up of green beans, cream of mushroom soup, French fried onions, milk, and ground black pepper. However, since Campbell Soup Company employee Dorcas Reilly created the dish in 1955, the recipe has evolved.
Check out these five fun ways to make green bean casserole for Thanksgiving dinner 2022:
1. Crockpot Green Bean Casserole: As dinner time nears, allow the slow cooker to do most of the work while you focus on preparing other dishes. This recipe from the Cookie Rookie requires 10 minutes to prep and three hours to cook. Depending on the power of your crockpot, your dish could be done in two hours. Nonetheless, you'll have plenty of time to work on other menu items while your casserole, featuring ingredients like sour cream, parmesan cheese, and fried onions, slowly cooks to perfection.
2. Cheesy Green Bean Casserole: This Pillsbury recipe will turn your average green bean casserole into cheesy goodness. To make this easy dish, you need a few kitchen staples, along with two cups of cheddar cheese, two cans of drained green beans, a can of cream of mushroom soup, and French-fried onions. All it takes is three simple steps and a total of 40 minutes to whip up this tasty Thanksgiving side dish.
3. Green Bean Casserole With Bacon: Kick your dish up a notch by adding a bacon twist. This Yellow Bliss Road recipe calls for eight slices of diced bacon in addition to classic green bean casserole ingredients and can be made in advance. Prep the casserole 24 hours before serving. Instead of putting it in the oven to bake, allow the dish to cool. Then place it in the refrigerator and cover it tightly with foil or plastic wrap. Remove the casserole from the fridge while preheating the oven, or add 10 minutes to the cooking time.
4. Green Bean Casserole With Cream Of Chicken: Ditch the typical can of cream of mushroom for this soup alternative. The Our Table For Seven recipe uses a condensed can of cream of chicken soup, fresh green beans, soy sauce, and a few pantry staples that will satisfy your Thanksgiving dinner guests with the familiar green bean casserole taste and a unique flavor.
5. Dairy-Free Green Bean Casserole: While everyone wants a helping of the classic holiday dish, dietary restrictions can stop some people from digging into a traditional green bean casserole. However, this recipe from Tasty allows guests to enjoy their Thanksgiving meal with ingredients like non-dairy milk, fresh mushrooms, onions, green beans, and garlic.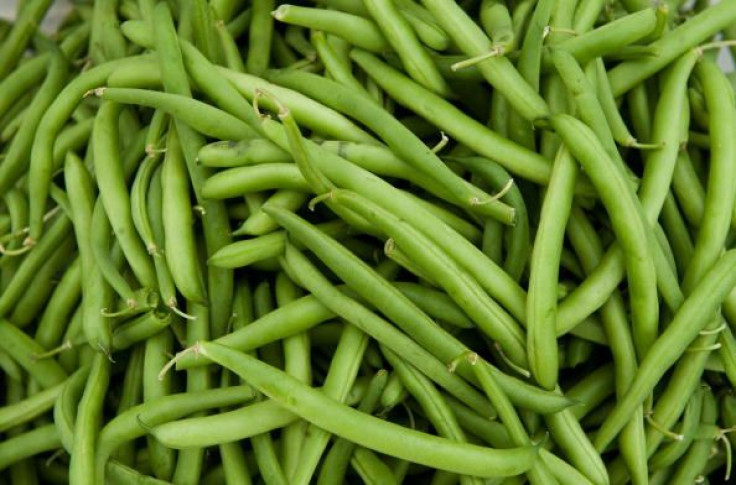 © Copyright IBTimes 2023. All rights reserved.