5 Labor Day Fun Facts To Know About The Unofficial End Of Summer 2020
The arrival of Labor Day 2020 marks the unofficial end of summer, which many people perceive as their last chance to hit the beach and host that final BBQ before the temperatures drop. However, there is a deeper history behind the first Monday in September that has nothing to do with outdoor activities and completing a summer bucket list.
Here are some fun facts that may not be known about Labor Day:
1. Labor Day didn't become a legal holiday until June 28, 1894, when President Grover Cleveland signed it into law after almost 4,000 Pullman railway factory employees went on strike after the company reduced wages.
2. Although it didn't go through Congress until 1894, Oregon first recognized Labor Day as a legal holiday on Feb. 21, 1887.
3. The origin of Labor Day is a mystery, according to the U.S. Department of Labor. Some people believe credit for the federal holiday should go to Peter J. McGuire, the general secretary of the Brotherhood of Carpenters, who proposed the idea of dedicating a day to celebrate workers. However, many historians believe Matthew Maguire, a machinist, came up with the idea while working as secretary of the Central Labor Union.
4. The first Labor Day parade was held on Sept. 5, 1882, in New York City. The spectacle was attended by more than 10,000 workers, who took unpaid time off of work to march from City Hall to Union Square.
5. There are two theories behind the origin of the "no white after Labor Day" fashion rule.
The first theory dates back to the 20th century and suggests that only high society women had the luxury of wearing white and light clothing to stay cool throughout the summer.
The other theory suggests the rule was created in the early to mid 20th century by old money elites to identify the nouveau riche. The rule was based on the idea that people with "new money" wouldn't be hip to the rules created by the old money elites and would be easy to spot if they wore something white after Labor Day.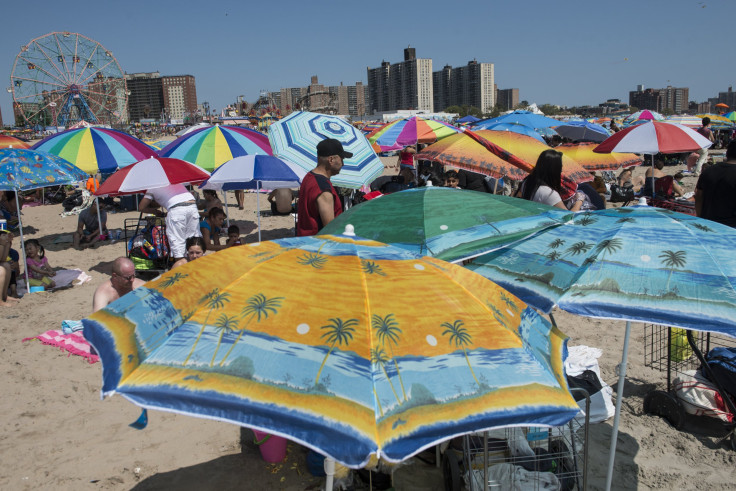 © Copyright IBTimes 2023. All rights reserved.
FOLLOW MORE IBT NEWS ON THE BELOW CHANNELS