5 Moments You Missed On 'Days Of Our Lives,' 'Bold And The Beautiful,' & 'Young And The Restless'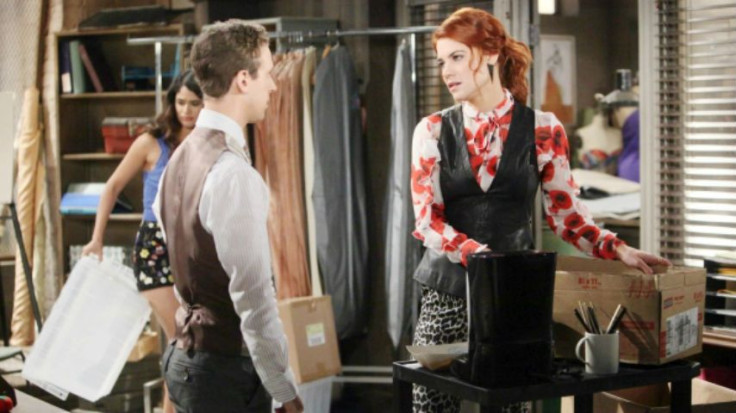 Soap Operas are often dramatic, with stories that change in the blink of an eye. The week of May 8 was jam-packed with action on "Days of Our Lives," "The Young and the Restless," and "The Bold and the Beautiful."
So in case you stepped away from the TV for a few minutes, or missed an episode entirely, here are the biggest moments which unfolded on all three shows:
Read: Victoria Reveals A Plan To Win Billy Back On "The Young And The Restless"
"Days Of Our Lives" (NBC)
A Heroic Rescue Attempt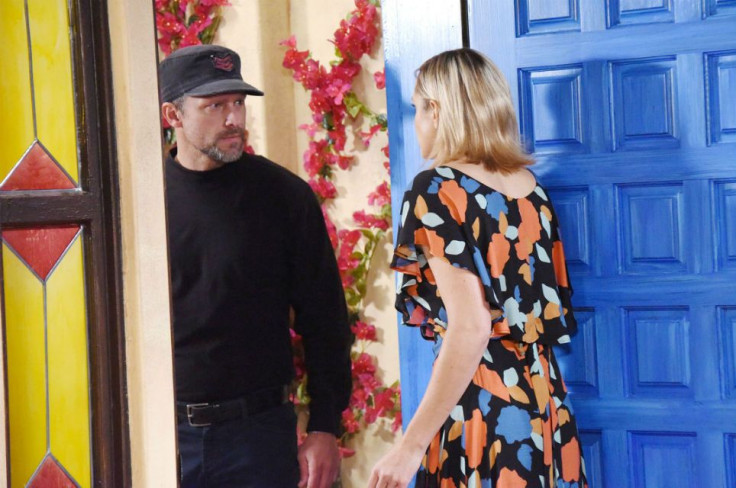 After Brady (Eric Martsolf) asked him to find Nicole (Arianne Zucker) and Holly before someone else did, Eric (Greg Vaughan) quickly sprung into action to try and be the hero both Nicole and Brady needed. He was able to figure out quickly that Xander (Paul Telfer) had taken Nicole to Greece, and made it to his private island undetected. He also managed to successfully smuggle Holly out and get her somewhere safe. However, the plan failed when he went to take down Xander so he could get Nicole out of the house, and he and Nicole are now locked up together with Xander standing guard. The fact that she is now seperated from her daughter, possibly forever, has also only made Nicole more angry at him than she already was, meaning the situation is more unbearable than before as well. If Eric can't think of a way to get Nicole freed, not only will there truly be no hope of him ever getting her forgiveness for accidentally killing Daniel, but there will also be a chance that both could find their lives at risk as well.
A Potential Curse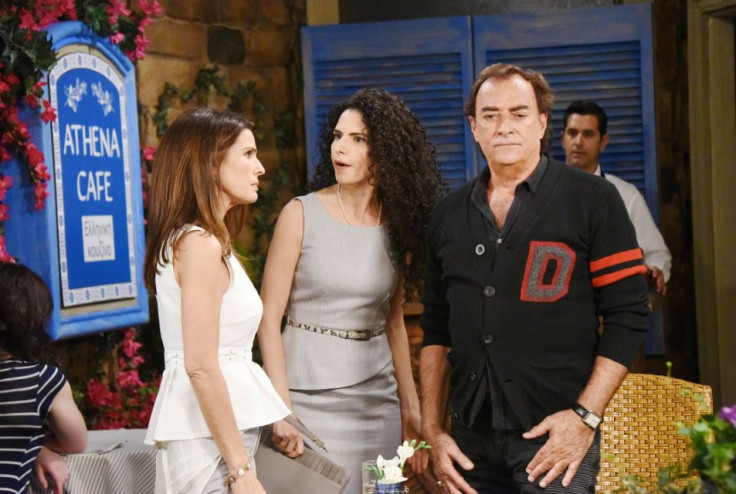 Chad (Billy Flynn) was also Greece bound this week, in search of a supposedly cursed amulet that Deimos (Vincent Irizarry) is trying to obtain. Despite warnings that it wasn't safe because of the supposed curse, Chad refused to listen and headed to Greece to get it anyway, and even managed to convince Andre (Thaao Penghlis) and Hope (Kristian Alfonso), who both followed him to Greece, that he was no longer seeking it out. However, that isn't the case, and as he continues trying to acquire the antiquity, the curse could be working its magic to destroy his life.
"Young And The Restless" (CBS)
Victoria And Phyllis Are Gearing Up For A Fight—For Billy
He has made his choice and decided to be with Phyllis (Gina Tognoni) once and for all, but what Billy (Jason Thompson) wants doesn't seem to be what the other woman in his life believes is best. Victoria (Amelia Heinle) was devastated when she saw Billy and Phyllis together and learned they were an item again, but she quickly shifted gears to try and win him back. Not only has she warned Phyllis that she needs to remember who the mother of Billy's children is, but she has schemed to try and make their business trip to L.A. a prime opportunity for her and Billy to reconnect. Though he still remains devoted to Phyllis, the fact that Victoria could be winning isn't lost on her, and the two women are getting all geared up for an epic battle over the man they both love.
Read: Bill Warns Ridge About What Thomas Has Done On "The Bold And The Beautiful"
"Bold and the Beautiful" (CBS)
Criminal Charges Against Sally Are Dropped
Following Thomas' (Pierson Fode) testimony on her behalf, Sally (Courtney Hope) was given a partial big break. Forrester dropped the criminal charges against her for stealing their designs, but she still paid a price due to the civil damages. Spectra was set to close up shop and she was prepared to leave Los Angeles for good. However, once again, Thomas wound up being her knight in shining armor.
Bill's Attempt To Close Spectra Down is Thwarted
After the truth about the bad review that propelled Sally down the path where she stole passed from Jarrett (Andrew Collins) to Liam (Scott Clifton), Steffy (Jacqueline MacInnes Wood), and Thomas, he once again came to Sally's rescue, and at just the right time. Desperate to break ground on his planned new skyscraper, Bill (Don Diamont), who wrote the review, was pressuring C.J. (Mick Cain) to sign the property Spectra occupied over to him. However, after he and Sally learned the truth, and Thomas heroically produced the check Sally needed in order to cover her rent for the space, Bill's plans were killed, at least temporarily.
To see how these stories continue to play out next week, tune in to "Days of Our Lives," weekdays on NBC, "The Young and the Restless," weekdays at 12:30 p.m. EDT on CBS, and "The Bold and the Beautiful," weekdays at 1:30 p.m. EDT on CBS.
© Copyright IBTimes 2023. All rights reserved.