50 Inexpensive Products That'll Make Your Life Seriously Better In 2023
This article uses affiliate links, which means if you purchase products through these links, we may earn a commission. Click here to see our
T&C
. For licensing please click
here
.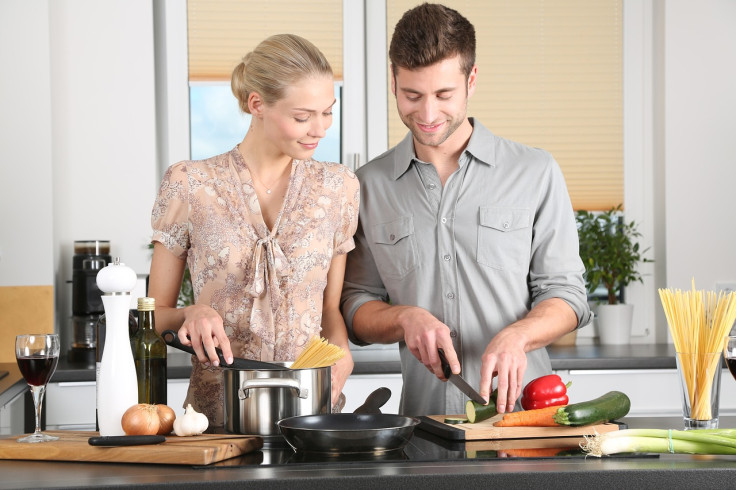 Life can sometimes be tough on us, and that can be evident in many aspects of our daily grind. Sometimes even household chores can be extra difficult and frustrating. But just because life is hard doesn't mean you cannot rise above it.
Here are some inexpensive products to buy if you want to make your daily living more convenient.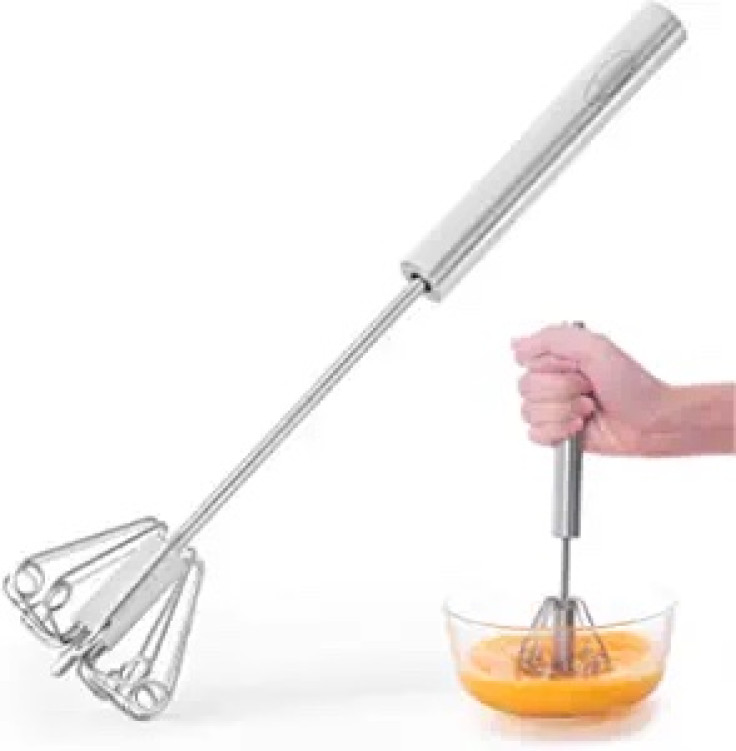 Newness Egg Whisk is a stainless steel kitchen tool that allows for effortless whisking. Whether you need to beat eggs, froth your milk or blend ingredients, this whisk will make things a lot faster and easier. Just press it down and whisk it away. Aside from being a space-saver, it's a lifesaver for busy individuals who need to prep food fast.
If you hate a messy countertop or stovetop when cooking, it's wise to get some good spoon rests. W. Innovations' Silicone Spoon Rests are BPA-free, of good quality, heat resistant and easy to clean. They look sleek in black, dark gray and light gray colors, too! With the plethora of color options and the versatility of these products, you can get one that fits your kitchen aesthetic perfectly.
Finally, a gas stove burner cover that fits almost any burner, which means you can take it with you even as you move to a new house. Cooks Innovations' Non-stick Square Gas Stove Burner Cover is durable, 100% non-stick and protects your stove from water, oil and crumbs.
This product is one to include on your cheap product list since you can get it for only $12.99.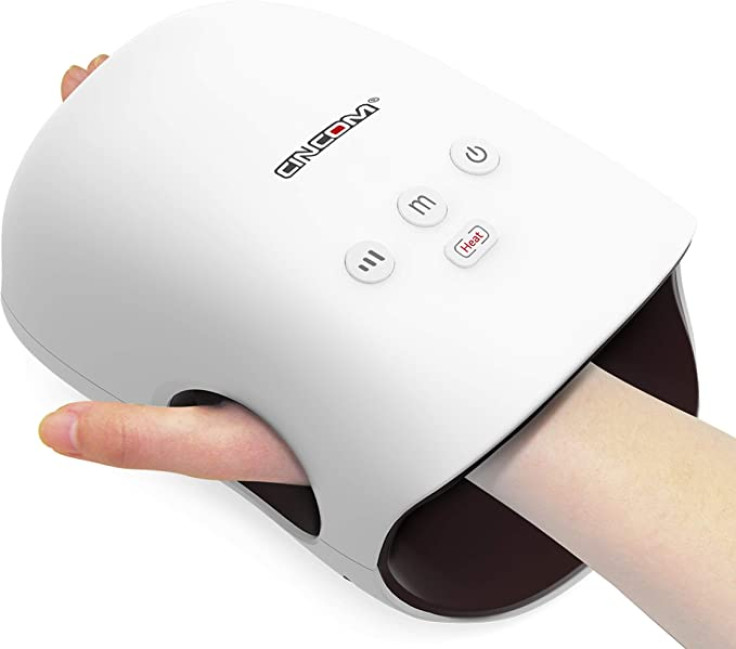 CINCOM hand massager is a perfect gift for yourself if you suffer arthritis or Carpal Tunnel pain. It offers different acupuncture points and kneading massage with four massage heads. Tired after a long day at work, in front of a computer and using your mouse the whole day? This can be your lifesaver.
Say goodbye to finger numbness and joint soreness by getting this item for only $78.98.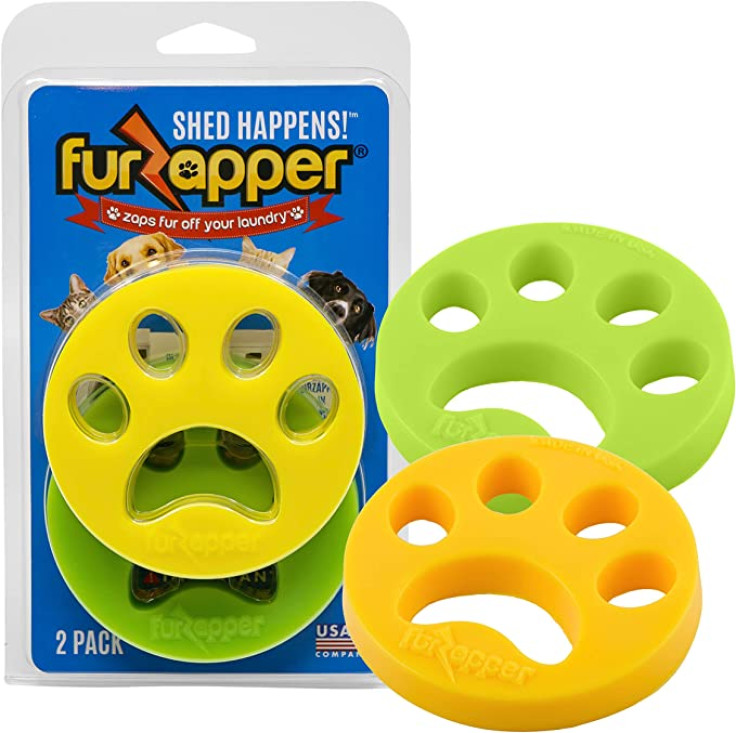 Pet hair on your laundry can be a headache. No matter how delicately you wash your clothes, they are just everywhere. But not anymore when you use FurZapper Pet Hair Remover. Non-toxic, reusable, skin-safe and fragrance-free, this product is designed to be put in your washer, along with your laundry. Just do your laundry as usual and never have to deal with pet hair in your clothes again.
You can get pet hair out of your clothes with the right laundry tool, sure, but what about your bags? Cleaning the inside of your bags and purses is a piece of cake with Sauberkugel's The Clean Ball. This sticky ball picks up dust, crumbs and all sorts of dirt from your bag. Simply roll it around the insides of your backpack or purse.
Get this amazing bag cleaner for only $11.99.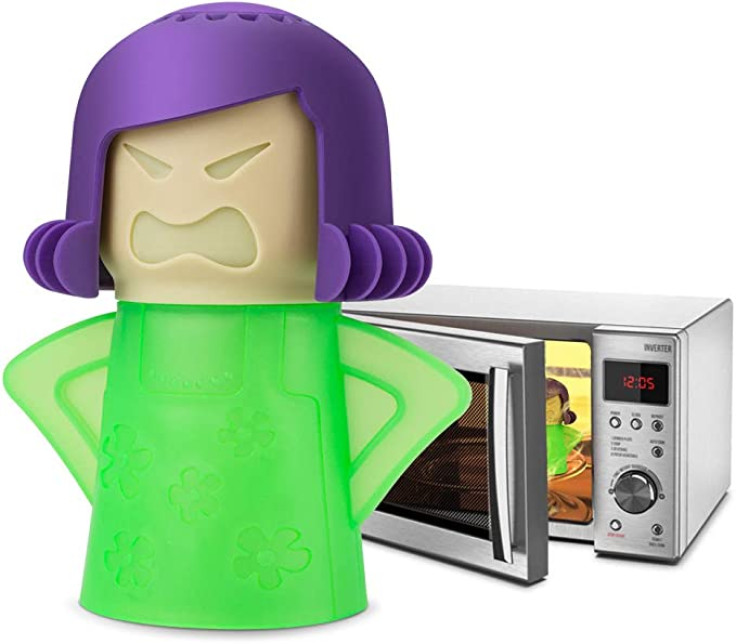 Love cooking but hate cleaning? One of the hardest appliances to clean is the microwave – especially if you let all that dirt build up and harden. TOPIST Angry Mama Microwave Cleaner is the solution to that caked-on grime in your microwave. Simply add vinegar and water and microwave for seven minutes. The steam that comes out of mama's head will soften the dirt and stains for easy cleaning.
This item is yours for only $8.99.
Those tiny gaps and crevices on your car's interior can be very challenging to clean. But not when you have TICARVE Dust Cleaning Gel. Simply press the putty on surfaces and cavities and say goodbye to dust, dirt and all sorts of debris in there. With this handy cleaning get putty, your car can always be ready for road trips with friends or long, relaxing drives.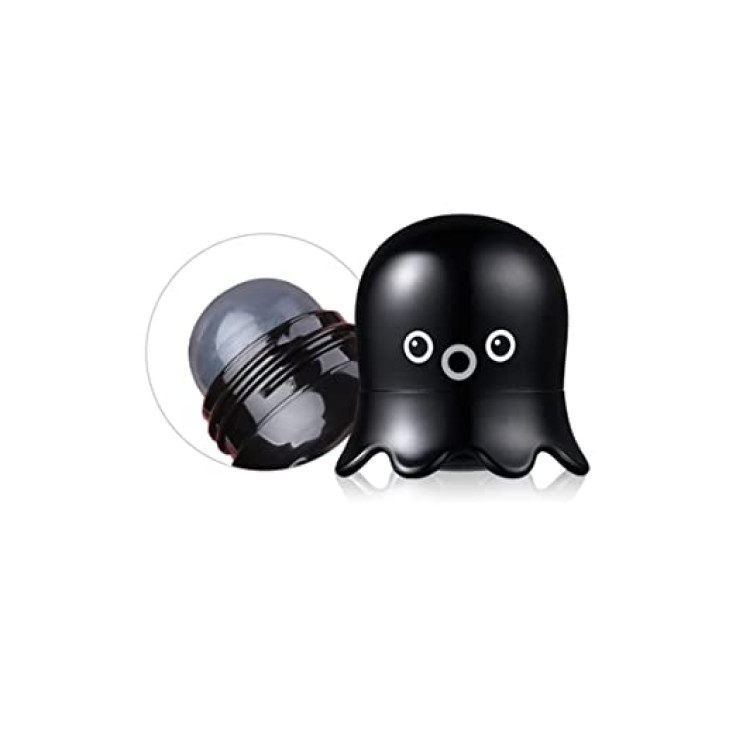 If you're sick of those unsightly blackheads and whiteheads, give TONYMOLY's Tako Core Collection a try. This scrub stick is designed to get rid of excess sebum from the skin while gently exfoliating pores to remove blackheads, whiteheads and skin impurities. Now, you can feel more confident in your own skin with no blackheads or whiteheads to stop you.
Get this product for $12.50 only.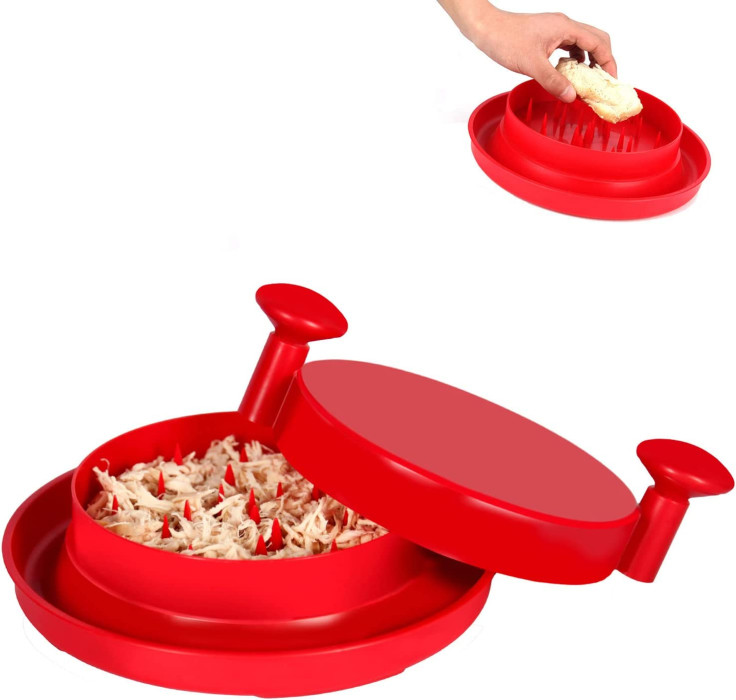 Fship Chicken Shredder Machine is truly a blessing to pulled meat lovers. The shredder is designed to shred chicken, beef and pork in a fast and efficient way. The material is BPA-free, durable, heat resistant, easy to clean and has an anti-slip bottom. Simply put the cooked meat inside and turn the handle a few times. With this handy kitchen tool, you can extend the number of recipes you can try for family dinners or personal consumption.
Get this tool for only $20.99.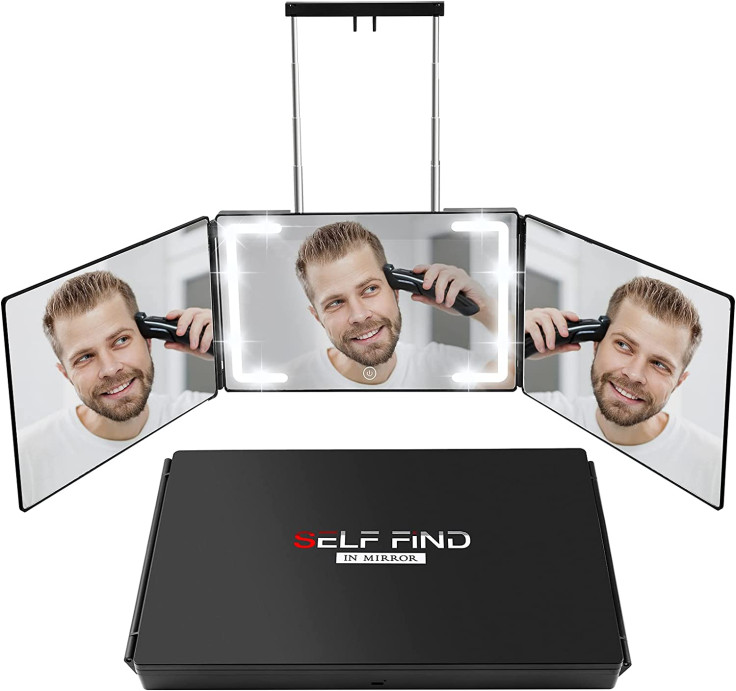 Don't like going to the salon or hairdresser to get your haircut? What if you need a haircut urgently, but the nearest location is still closed? SELF FIND's three-way Mirror comes with adjustable LED lighting that allows you to see all corners of your head when cutting your hair. This haircut mirror has a telescopic hanger making it easy to adjust and suitable for travel.
This wonderful three-way mirror is available for only $33.99.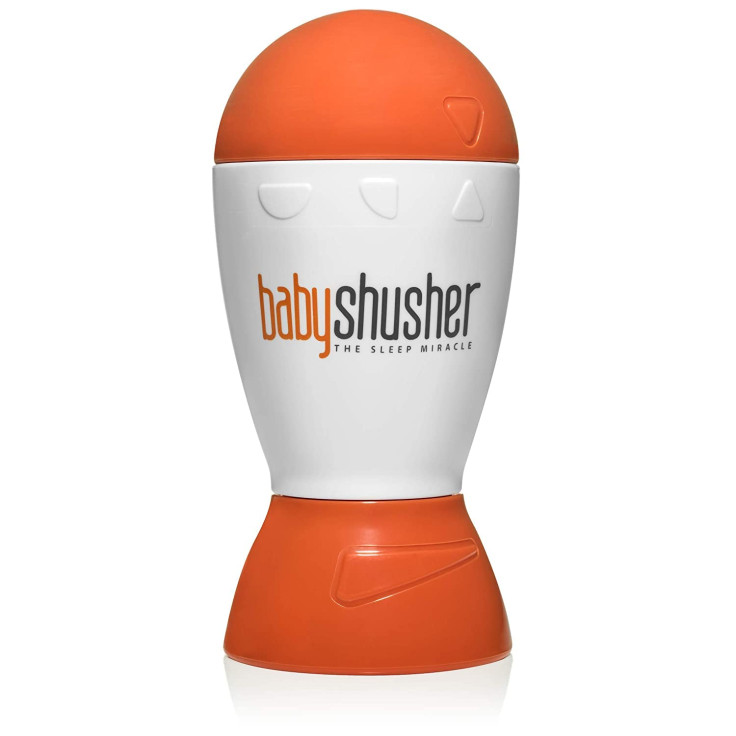 Everyone can agree that it takes effort to put babies to sleep. You'd want to try any method or trick in the book just to get some downtime. Lulling your baby to sleep is a lot easier when you use Baby Shusher Sleep Miracle Soother. This device uses real human voice to calmly hush your sleeping baby. It is equipped with 15 to 30-minute timers and adjustable volume control.
Easy to clean and BPA-free, this one is up for grabs for only $34.99.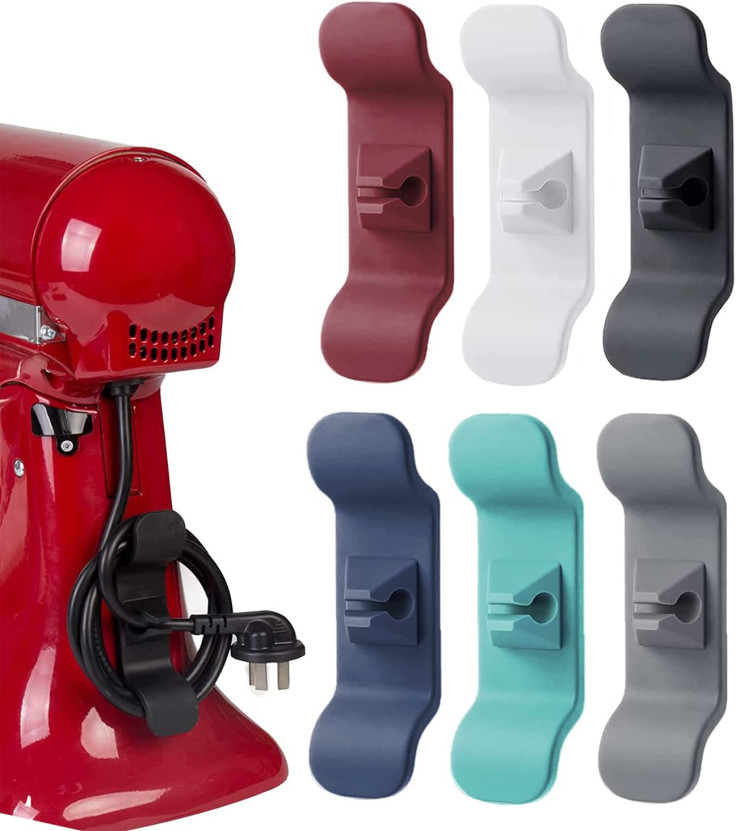 A messy kitchen is one of the reasons you may not be inspired to cook. Of course, cords are some of the worst culprits when it comes to messes anywhere in the house. FOMAJI's Wire Organizer is the solution to your kitchen utensils' messy and tangled power cords. It serves as a small hub for your wires and allows you to easily wind them with one hand. The set comes with six pieces of different colors.
Get it for only $7.59, which means it's almost like getting cheap stuff under $1.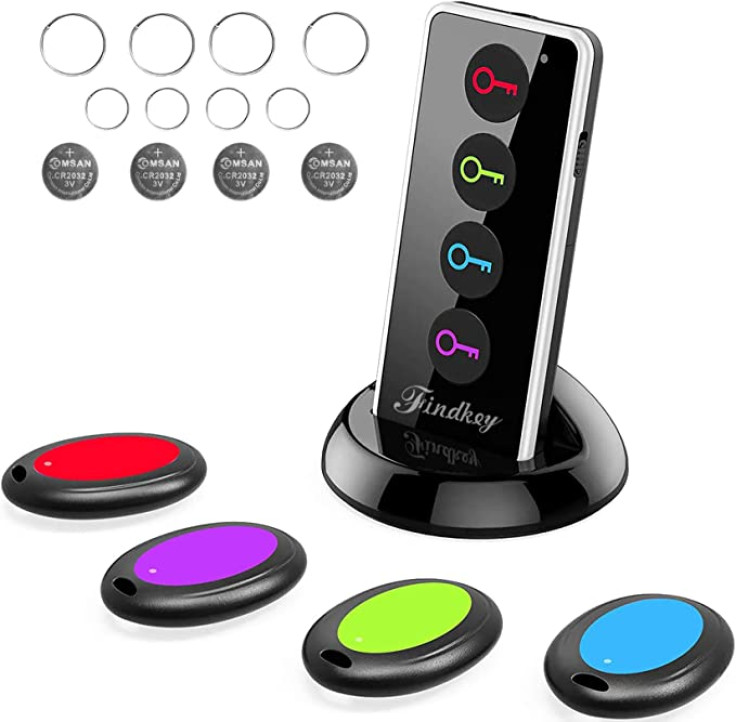 When you're having a busy day, the least you want is to lose your keys and run late to a meeting or errand. Worry no more about losing your keys and other stuff by using LDCX Key Finder. This item comes with an RF transmitter remote control and four receivers for locating your keys, wallet and TV remote control. Locating your stuff is as easy as pressing the related color-coded buttons.
Try it yourself for only $18.98.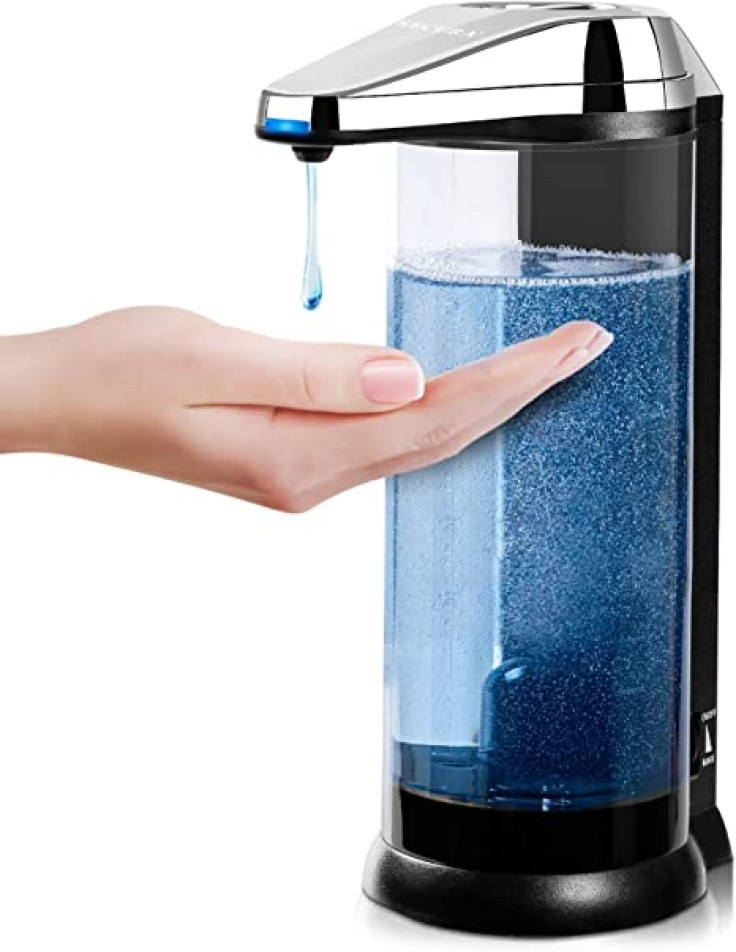 Secura Automatic Soap Dispenser is a water-resistant, battery-powered dispenser that allows you to go touchless with your hand sanitation at home or the office. This item is equipped with infrared sensors that detect your hand whenever you need to wash. With this touchless liquid soap dispenser, you will never have to worry about making contact after washing your hands properly.
Get this stylish soap dispenser for only $28.99.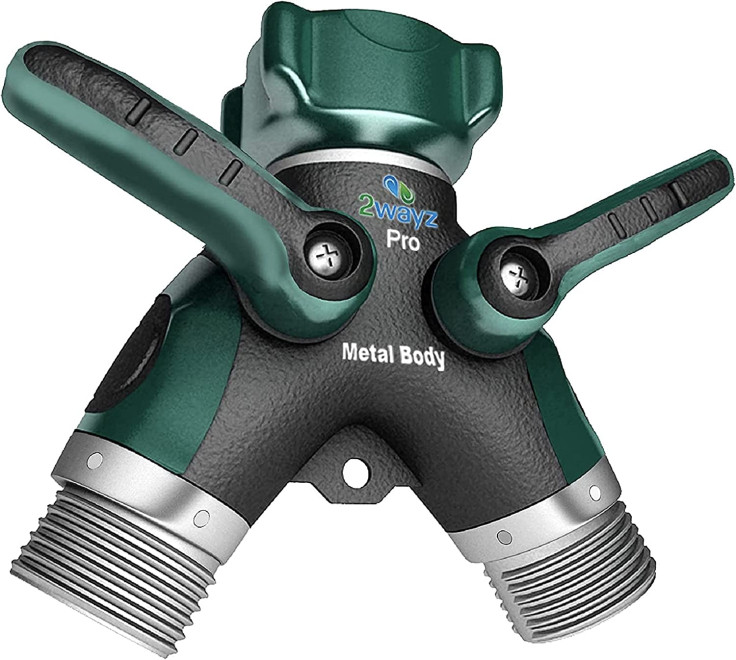 The green thumb in you will be much happier if you can care for your plants with ease. 2wayz Garden Hose Splitter is smartly equipped with two spouts fastened with metal bolts and a neck affixed with threads to snugly anchor two parts. Designed for seamless installation and smooth operation, this hose makes it a lot easier to use water in your garden.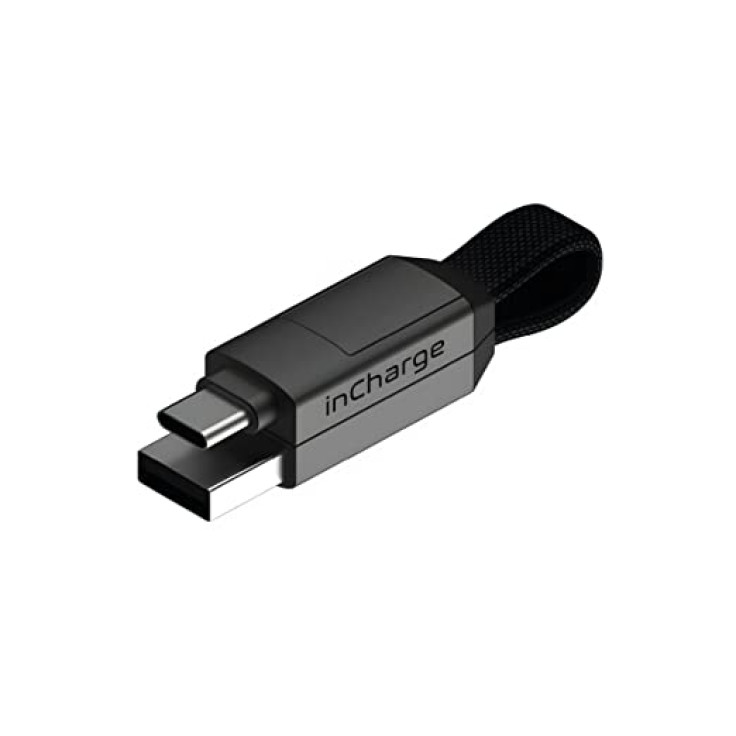 Rolling Square's 6-in-1 Multi-charging Cable features a patented design that lets you connect your portable device to any power source for charging: USB to USB-C, USB to Lightning, USB to Micro USB, USB-C to USB-C, USB-C to Lightning and USB-C to Micro USB. With a multi-charging cable for all your charging needs, you never have to worry about your devices running out of juice again.
This one is available for only $21.99.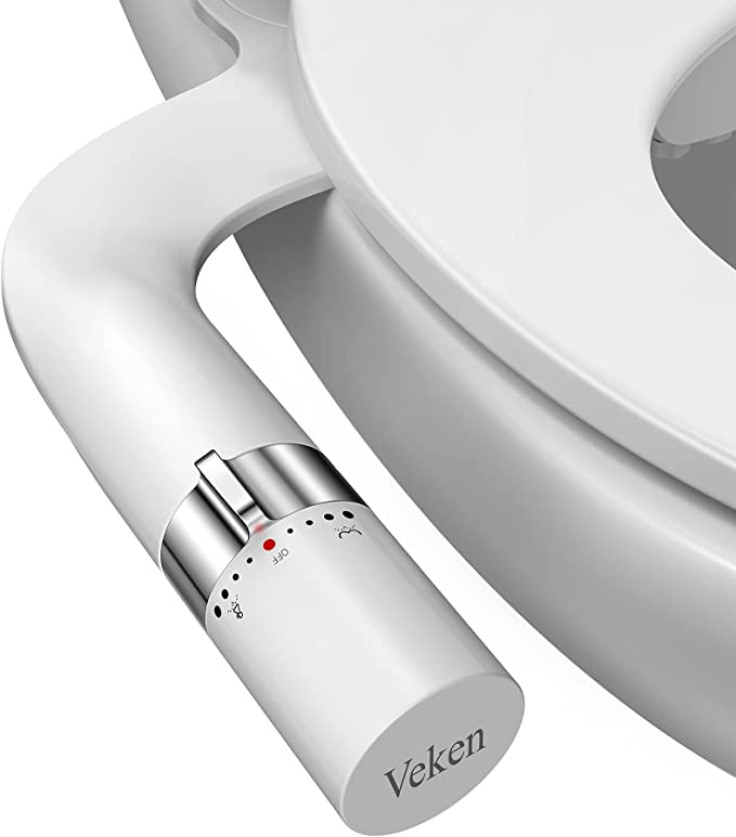 Bidets are a must in everyday toilets these days. For a more hygienic cleaning attachment in the toilet, this is one of your must-haves. Veken Ultra-Slim Bidet Attachment gives you two spraying modes that provide a refreshing stream of clean water for thorough cleansing for male and female users. Its chrome-plated control dial makes it easy to adjust water pressure and spray.
Durable and easy to install, you can get this excellent bidet attachment for only $29.99.
Kitchen Gizmo Snap N Strain Pot Strainer is a clip-on strainer that is easy to use on round pots, pans and bowls. It might be small and compact, but this kitchen accessory is perfect when straining pasta and other cooked food. All the pasta lovers out there can find a lot of use in such a handy and inexpensive item.
This helpful kitchen accessory costs only $22.49.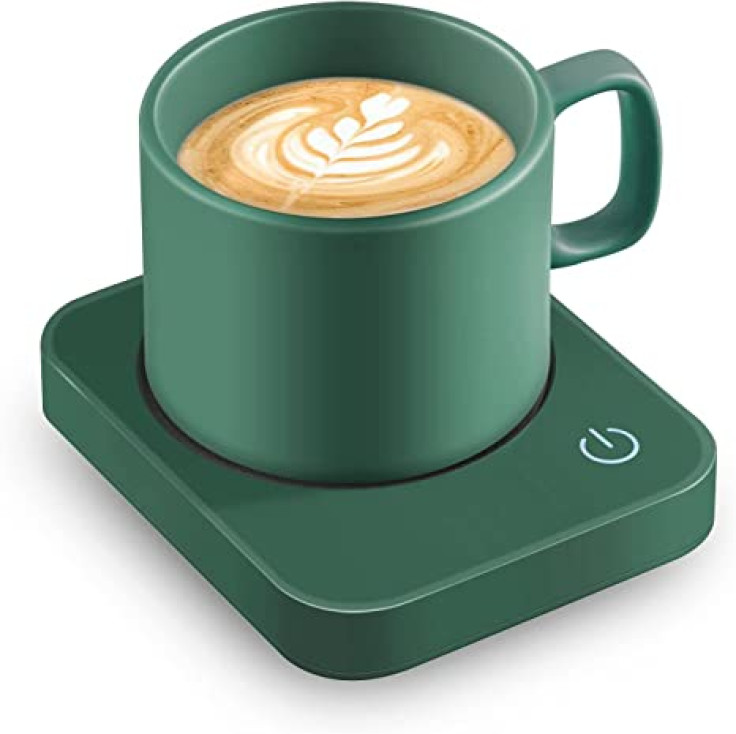 Say goodbye to coffee or tea that has gone cold after a few minutes. If you want to keep your coffee or tea warm as you enjoy it, grab yourself a VOBAGA Electric Coffee Mug Warmer. You can control the temperature of your favorite drink by simply tapping the button. It automatically shuts off after four hours and comes with a splash-proof heating plate.
Get this portable device for only $24.97.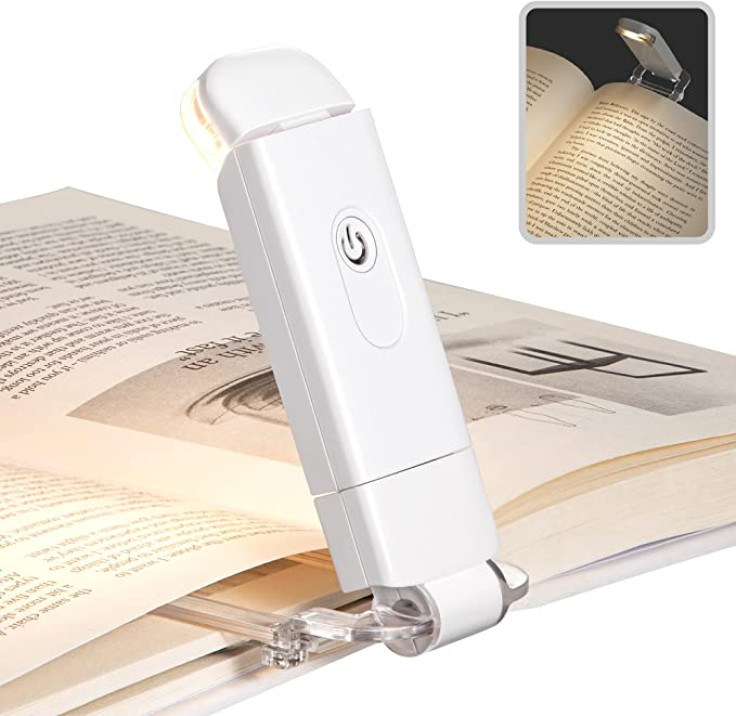 DEWENWILS USB Rechargeable Book Reading Light is the perfect gift for book readers. It comes with an LED lens that can be swiveled to an angle for the best viewing. No need for additional cables or batteries as it is USB rechargeable. This means you can read your favorite books in your favorite corner no matter the time of day – and even in bed before you sleep.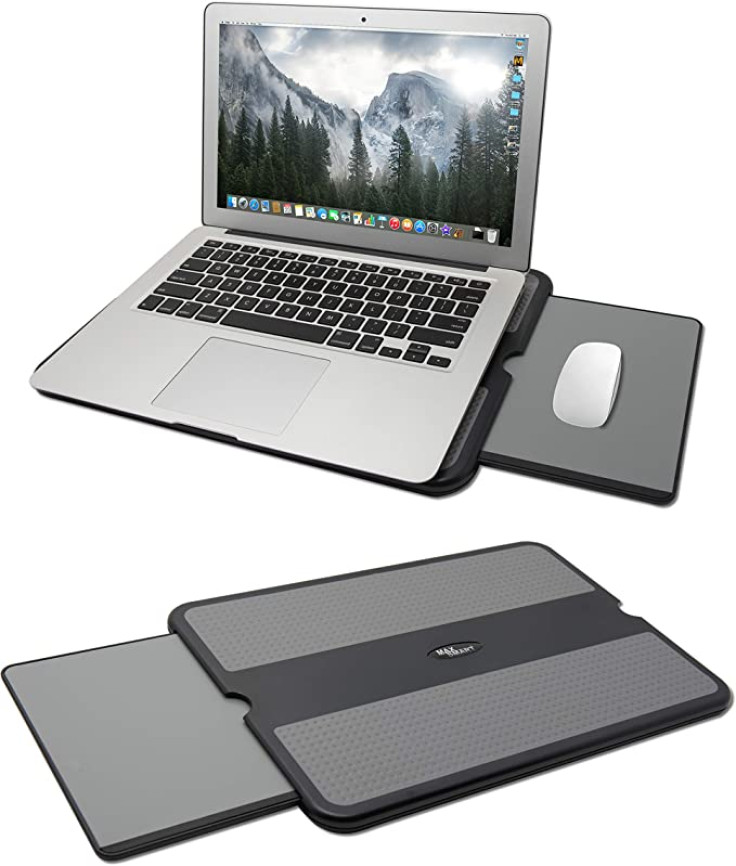 MAX SMART Portable Laptop Lap Pad comes with a textured surface to keep your laptop firmly in place when you're using it. It can serve as a laptop bed tray or tablet holder and has a retractable mouse pad. Thin and lightweight, you can carry it conveniently and easily slip it into your bag, making it an all-around lap pad for whether you're working from home, in the office, or a hybrid setup.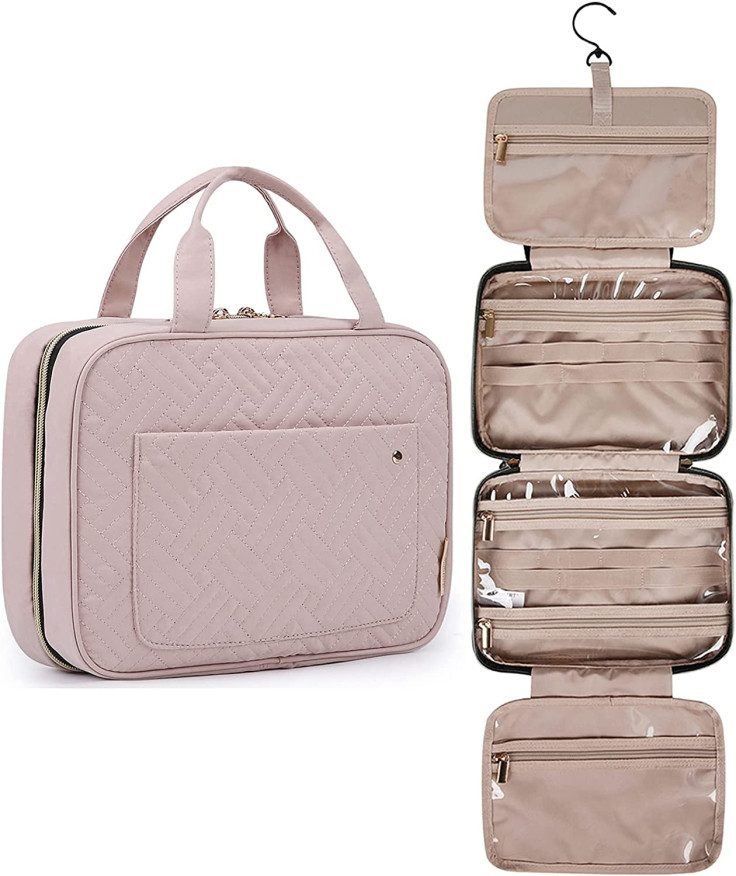 Keeping your toiletries organized is a challenge when you travel frequently. This is why it's smart to get bags designed for this purpose. BAGSMART Toiletry Bag is the perfect solution for keeping your hygiene stuff in one neat place. With this versatile bag, you can keep everything you need in one place, ready to help you stay on top of your hygiene for your next trip.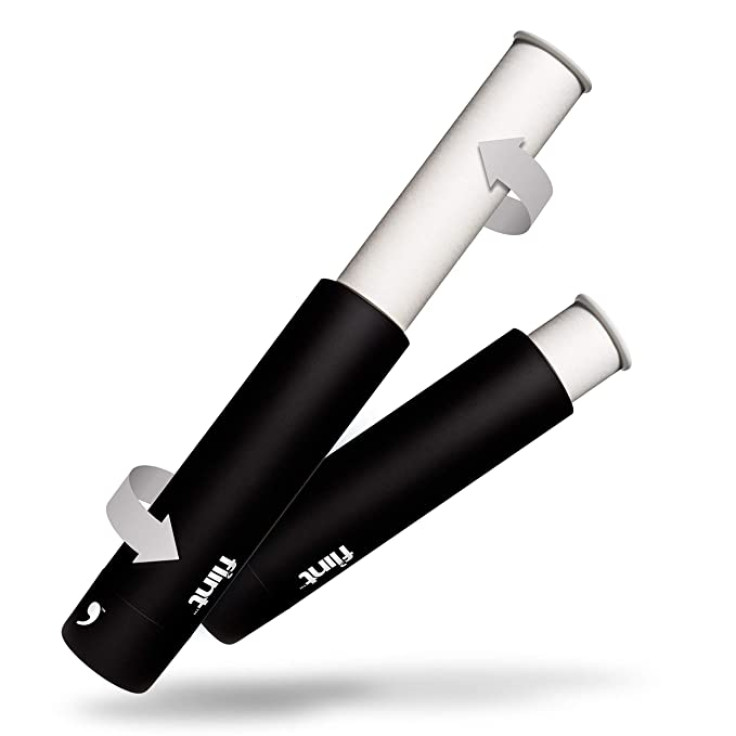 When you're ready to leave the house in your best outfit, the last thing you want to see is lint sticking to the fabrics you are wearing. FLINT Retractable Lint Roller is designed to make lint removal much more efficient. It twists to open and expose long-lasting sticky sheets for removing unwanted things on your clothes. Refills contain 30 easy-to-tear adhesive sheets.
You can buy it for only $17.95.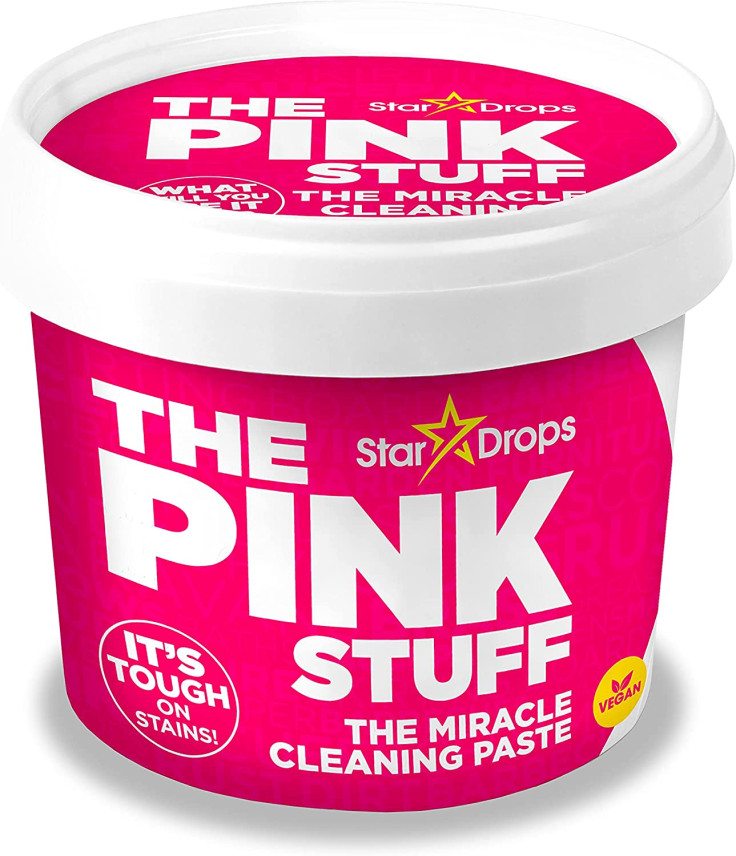 What if you can clean all the surfaces at home with just one product? That's exactly what this product is all about. If you're looking for high-quality products at affordable prices, Stardrops' The Pink Stuff is one amazing cleaner you must include on your "to buy" list. Described as a "miracle cleaning paste," you can use it for cleaning just about any surface and stuff at home – from jewelry to stoves and floors.
Try this amazing cleaning product for only $5.97.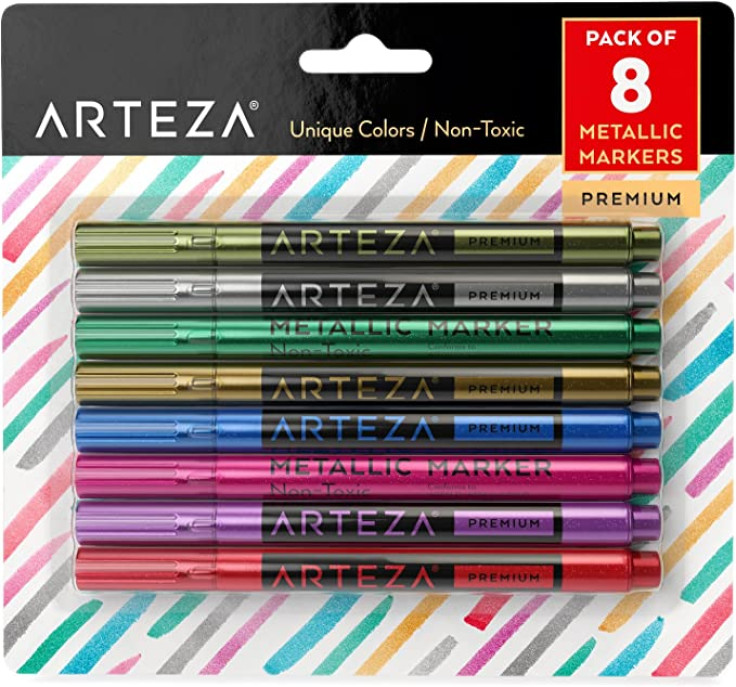 ARTEZA Wine Glass Markers Set contains eight pens of different shades, including gold and silver, that you can use for decorating or labeling your wine glass, mirror, windows, or just about any surface. Aside from giving you vibrant pops of colors, they are also quick-drying and erasable. They are the perfect product to elevate a party theme or come up with one-of-a-kind party wine glass decor.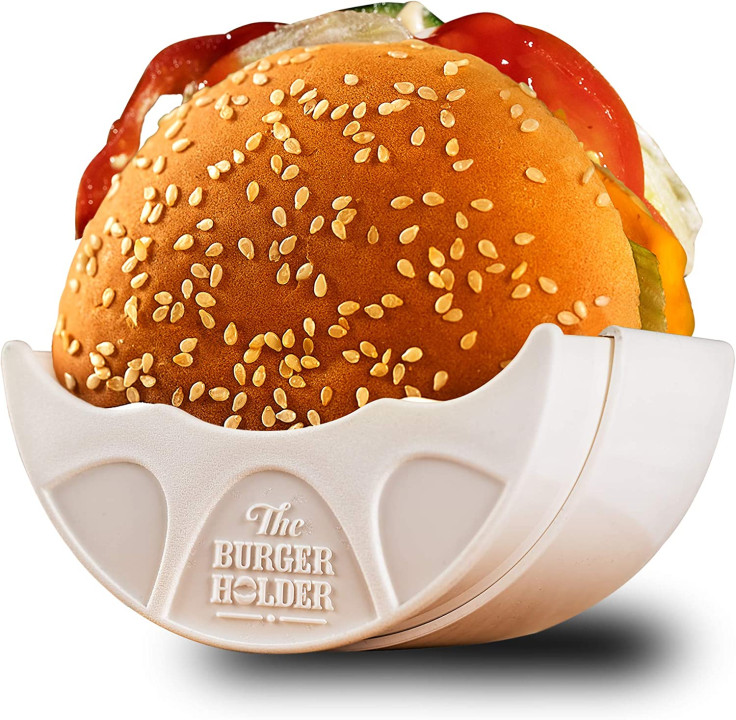 Burgers are popular for a reason. They are tasty, and, when constructed right, they can be works of art. If you're looking for the perfect alternative to wax paper, aluminum foil and tin foil sheets for your burger, then this Reusable Burger Holder is the one for you. Made from high-grade, BPA-free material, this item is suitable for a mess-free eating experience. These burger holders are also earth-friendly and dishwasher-safe.
Get this neat burger holder for only $9.95.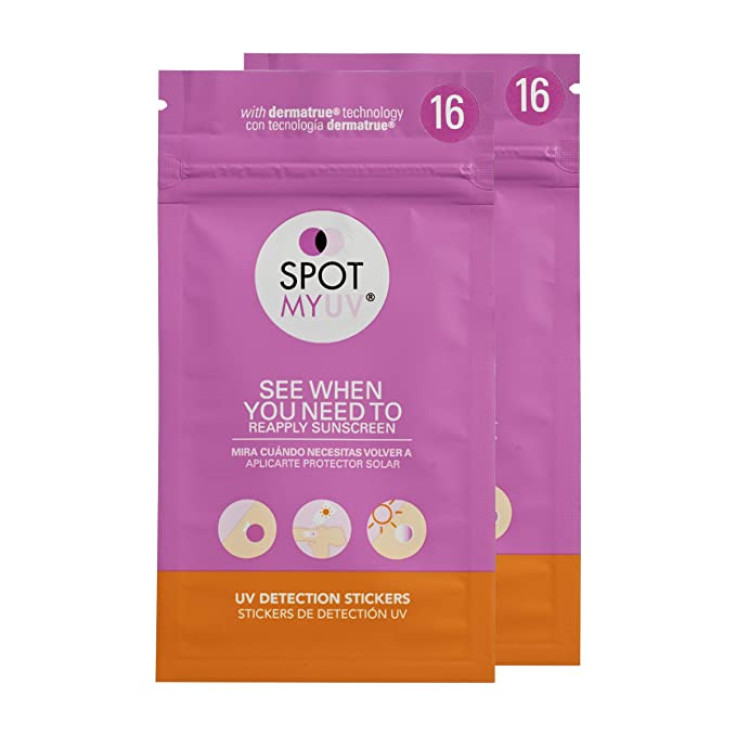 Sunscreen is important to protect against sun damage. However, most people don't realize they reapply the product throughout the day. SPOTMYUV UV Stickers is a clinically proven UV detection sticker that gives you a personalized reminder for when you need to reapply sunscreen. Its patented skin-mimicking technology lets you know about your sun protection as you go about your outdoor activities.
Two packs of 16 stickers each only costs $25.99.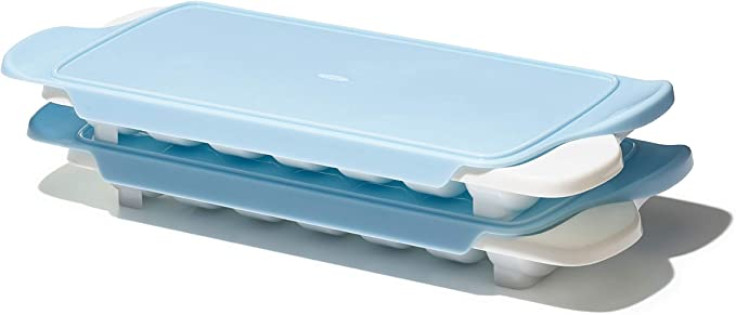 Aesthetic drinks are more attainable at home when you have the right ice cubes. OXO Good Grips Ice Cube Tray lets you make rounded ice cubes that release easily. This awesome refrigerator accessory has unique lid slides for easy use, efficient stacking and protection from freezer odors. With round cubes, releasing them from the tray is much easier. This tray is dishwasher-safe and BPA-free.
Get the ice cube tray for only $10.95 for two packs.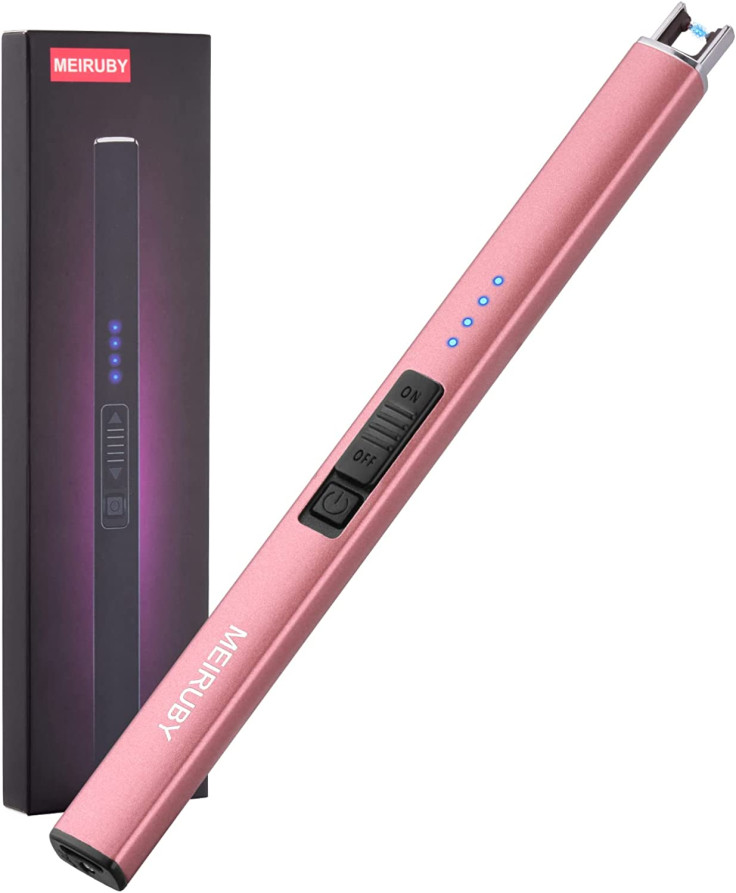 MEIRUBY Electric Lighter is the windproof and splashproof version of your good old lighter. As you can use it under any weather condition, it is a great choice for camping or other outdoor activities. A single charge of this electric lighter allows you to use it 600 times – which can last for more than a few camping trips. Keep this handy even in times of emergency as well.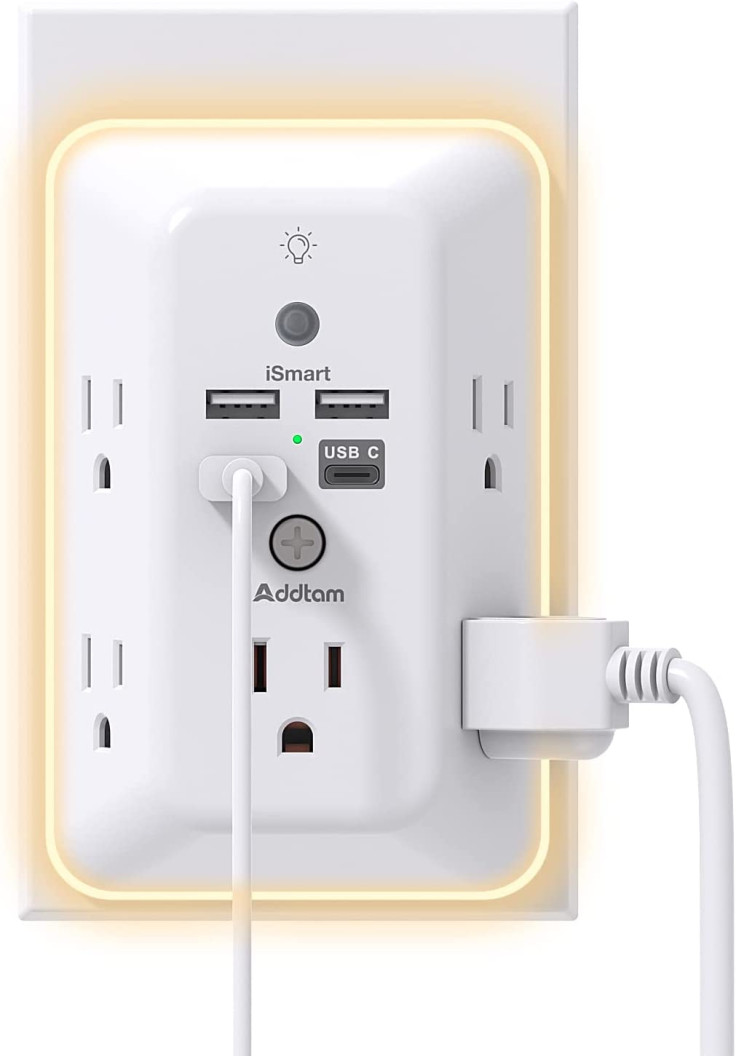 When you're moving to a new location, it's important that it can accommodate all your charging needs. Perfect for use at home, office, or school, this Addtam Outlet Extender Strip gives you four USB charging ports and five wide-spaced outlets. It has an LED night light around its edge and a removable screw and plastic prong for firm attachment to your outlets.
Try it for yourself for only $18.97.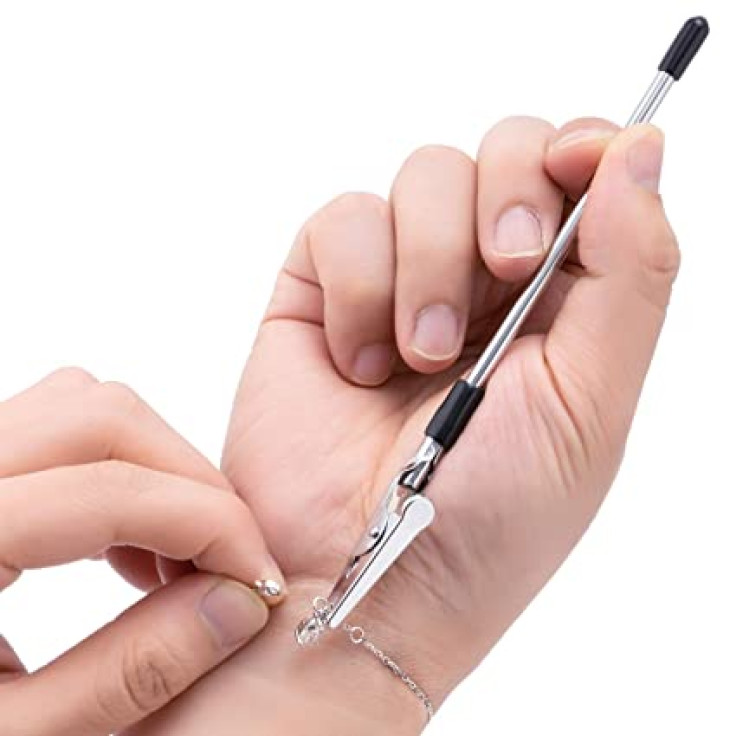 If you've ever struggled to wear a bracelet because of its clasp closure, you will be happy to hear about this smart tool. Sometimes clasping both ends of your bracelet together is a struggle. Change that by trying this bracelet helper tool from Mile Kimball. This simple and easy-to-use tool has a comfortable handle that won't slip off your hand. It helps you secure the clasp of your bracelet so you can fasten it quickly.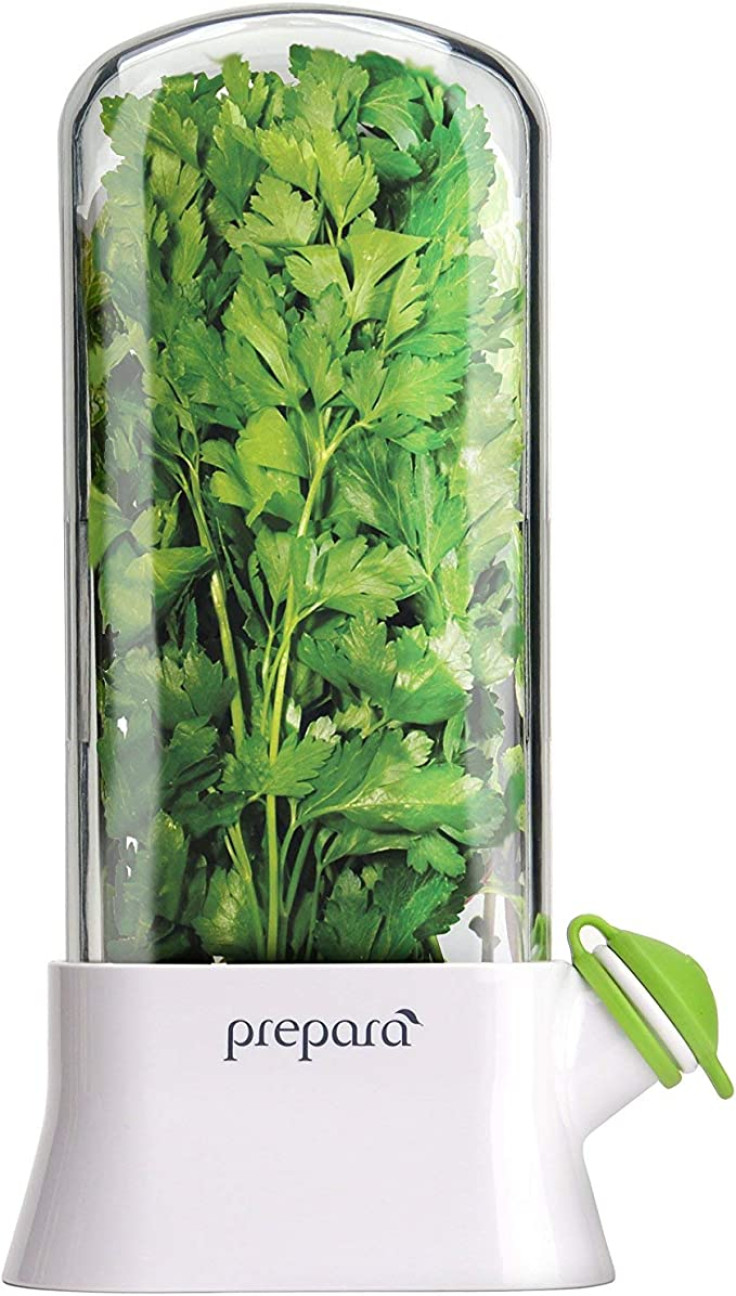 You can avoid food waste if you buy just the right amount of product needed for a recipe. For herbs and spices, however, you usually have to buy a whole pack. What happens to the rest of it? It usually goes to waste or spoils. Prepara Eco Herb Savor Pod is a device to keep your basil, mint, parsley and other herbs fresh and nice. It triples the life of herbs as you store them in your fridge. The container is BPA-free and easy to use.
Get it for only $24.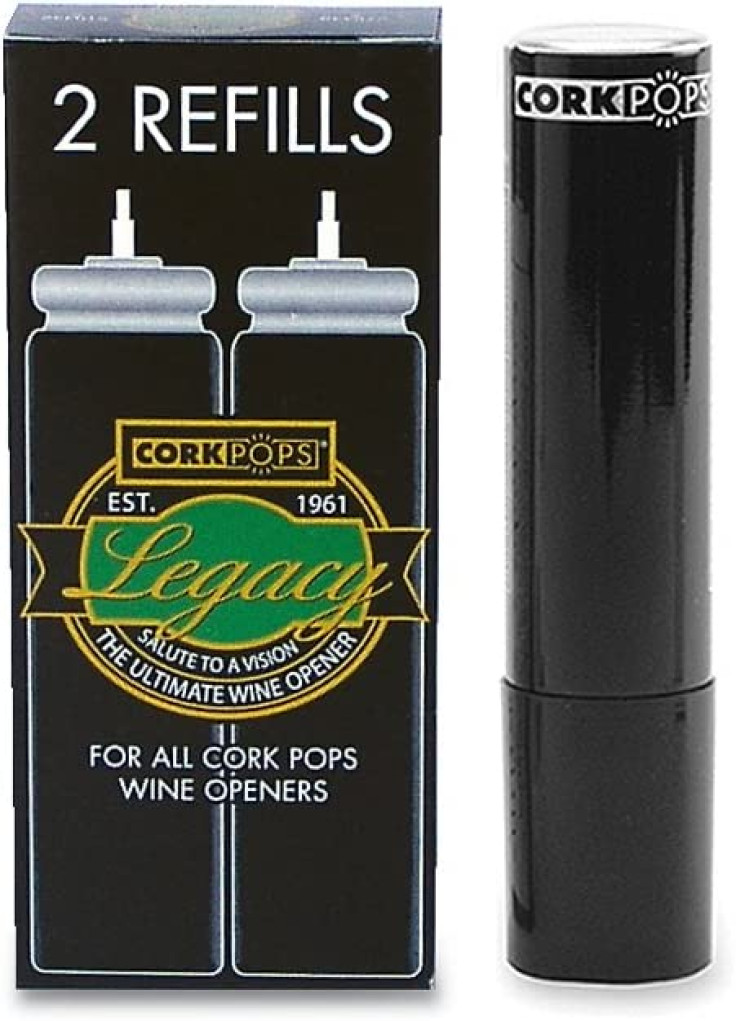 Can you enjoy your favorite wine while also helping save the environment? Cork Pops Wine Bottle Opener Refill Cartridge has two packs of eco-friendly, low-pressure inert propellant that would neither affect your wine's flavor nor harm the ozone layer. This product can also last a long time, which means you are not adding trash to landfills. Each refill cartridge can open around 60-80 wine bottles before replacement.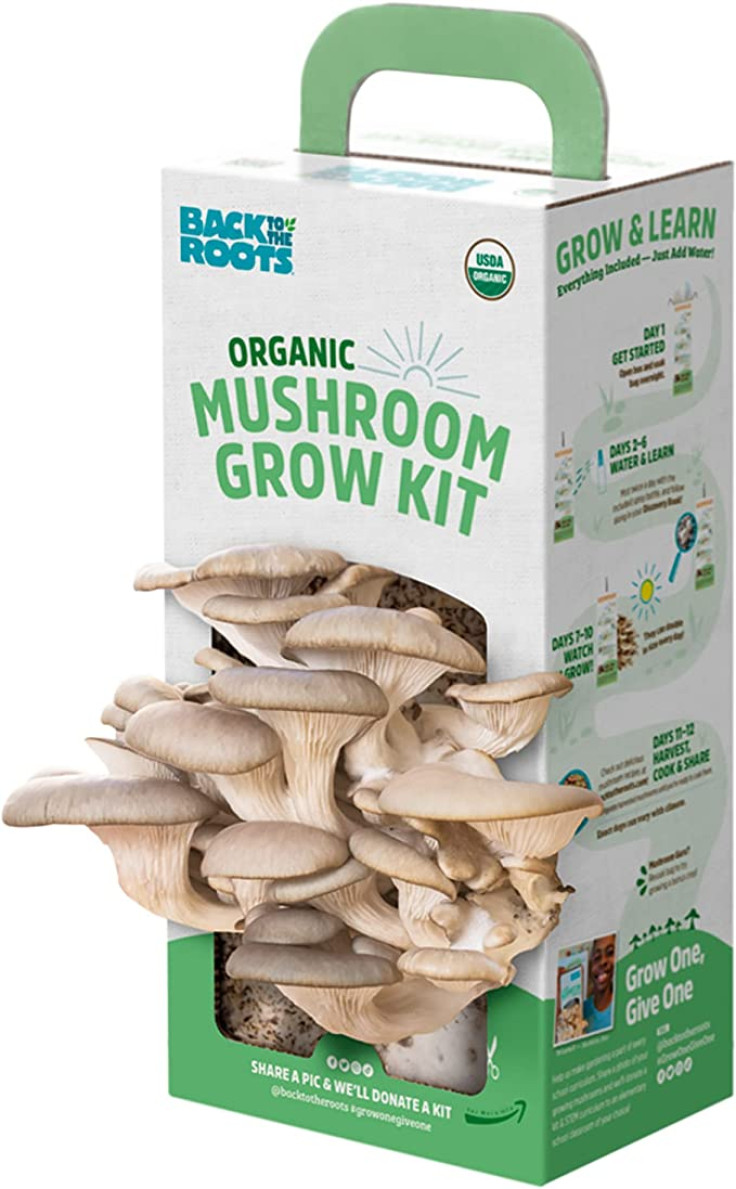 Mushrooms are some of the most versatile food ingredients. You can also grow them easily in any environment. For mushroom lovers, the Back to the Roots Organic Mushroom Grow Kit is a must-have. It lets you grow 100% organic and non-GMO gourmet mushrooms that you and your family can enjoy. Give it indirect light, mist twice a day, and you can harvest your mushrooms in 10 days.
This grow kit is priced at $19.98.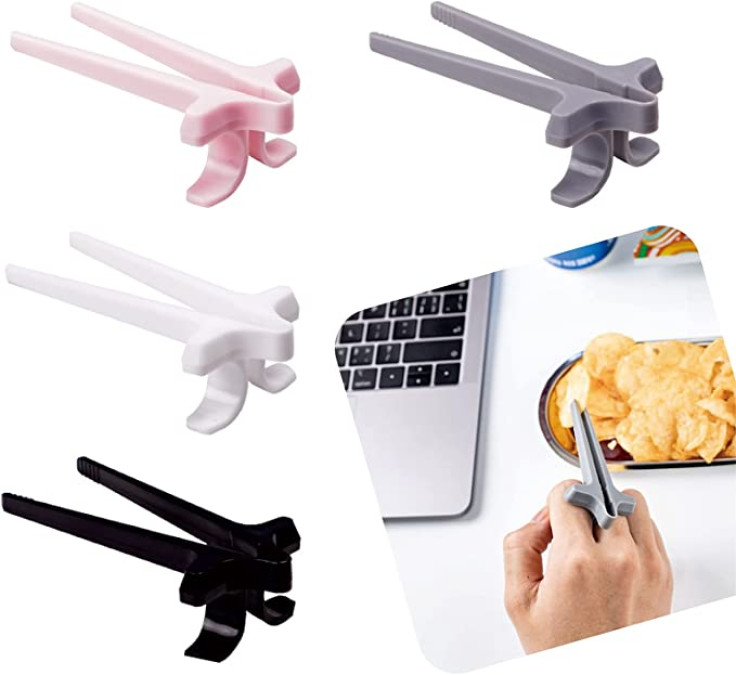 Sticky fingers or cheese dust all over the place. These are very familiar scenarios if you're a lover of chips. Good news: You can enjoy your snacks without the mess with a new tool. Heeloo Finger Chopsticks lets gamers enjoy their snack without soiling their mobile phone screens or computers. Made from food-grade plastic, these snack clips are safe and easy to use.
You can get them at $9.95 for four pieces.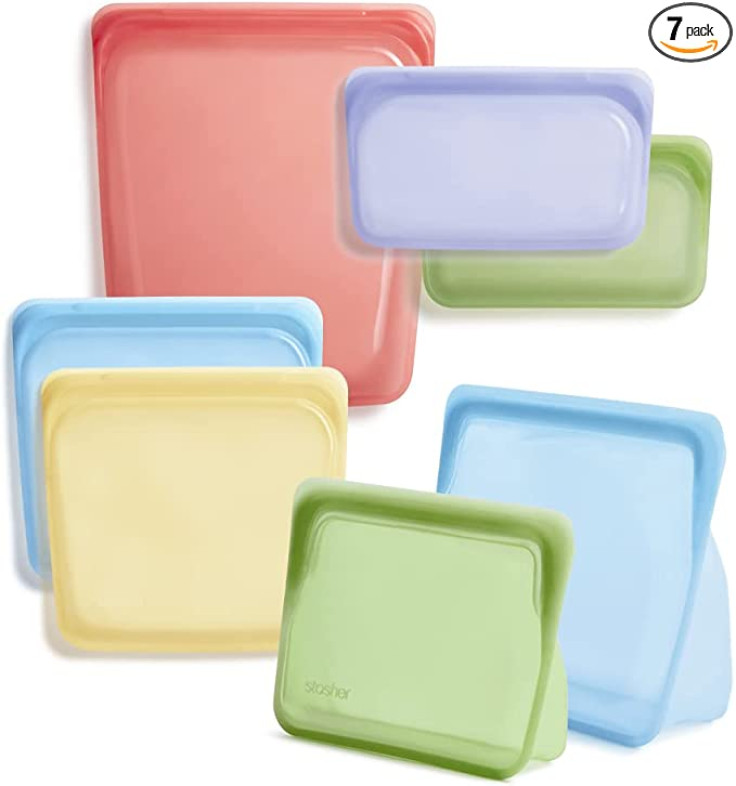 Aesthetic kitchens definitely make you feel more motivated to prepare better food and eat well. You can carry your organization style to your choice of storage containers. Stasher Silicone Reusable Bag is the perfect storage solution for all your food – from soups to nuts. It comes in a set of seven different-sized bags that are dishwasher-, microwave- and oven-safe. Sturdy and reusable, it is a green alternative to single-use plastics.
You can get a set for only $101.99.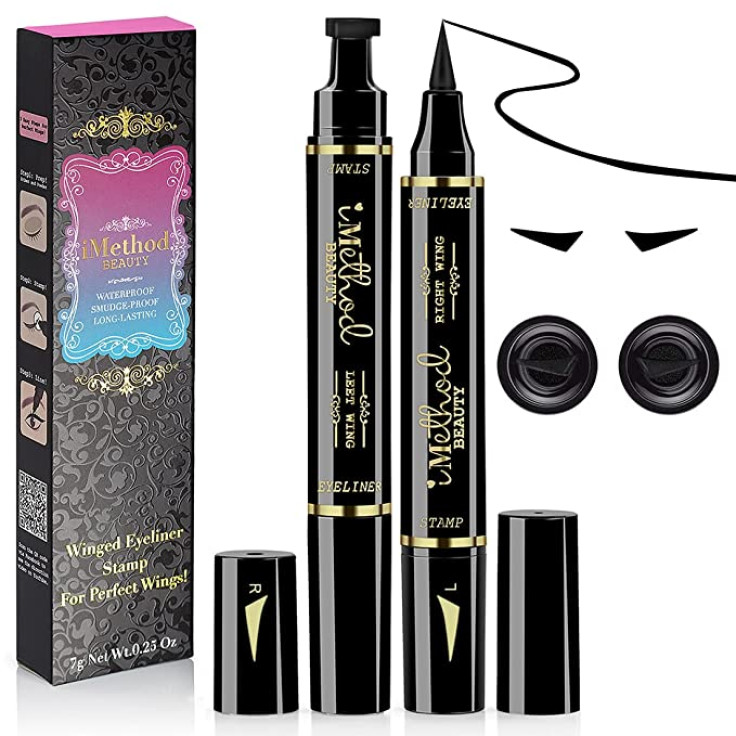 Remember the struggle of getting your winged eyeliner symmetrical and perfect? It's time to say goodbye to that. iMethod Winged Eyeliner Stamp is the easiest way to get the perfect eyeliner. Designed to suit all eye shapes, this makeup stamp helps you achieve symmetrical shapes to highlight your beautiful eyes. This wonderful eyeliner stamp is long-lasting, waterproof and smudge-proof. Now, you can be ready with the perfect eyeliner in minutes. Among so many cheap products to buy on Amazon, this is one of the most useful.
One of the worst struggles for those with long hair is when they need to tie their hair but have no hair tie handy. Achieving a perfect bun or ponytail is now as easy as using LokiStashed 3-pack Velvet Hair Tie Scrunchies. Made from a durable elastic band and created with a secret zipper pocket, these scrunchies are perfect for keeping your long hair styled and in place.
Get a three-piece pack for only $12.99.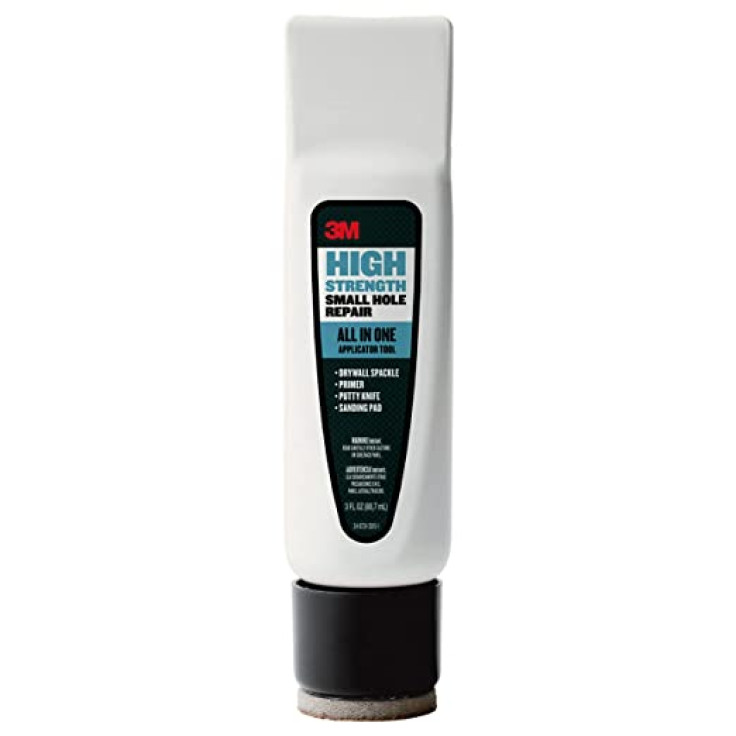 Walls take in a lot of damage over the years. There can be big damage that needs immediate repair, but sometimes, smaller holes are left unattended, leaving unsightly marks on your walls. 3M High Strength Small Hole Repair Patch is your best friend when dealing with an ugly wall. The product makes repairs three times faster compared to traditional vinyl spackling. No shrinking or cracking. It has a primer-enhanced spackling compound to achieve good hiding power.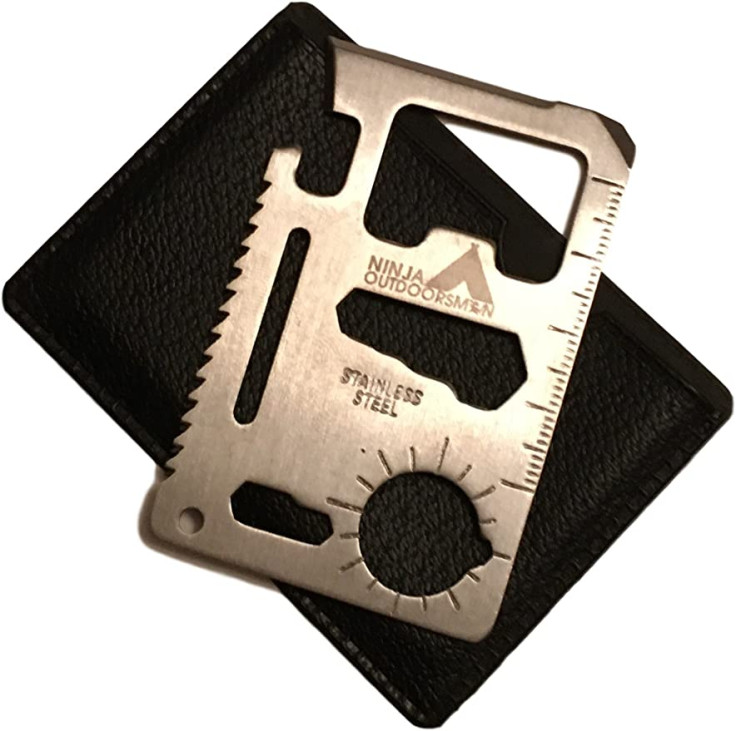 When you're out in the wilds for your camping needs, or perhaps when you are on a long road trip, you need a handy tool that can serve more than one function. Ninja Outdoorsman's 11-in-1 Stainless Steel Survival Multi-functional Tool is a can opener, flat screwdriver, ruler, bottle opener, wrench, saw blade and a lot more. It is durable and fits in your wallet.
Get this versatile tool for only $7.95.
Ever had to wear something that desperately needed a wash? The waiting time for it to finish drying feels longer when you need it asap, doesn't it? Wooly Heroes Dryer Balls let you speed up drying time by 20-40%, saving you time, money and energy! The wool material is all-natural and eco-friendly too.
They come in cute animal designs that you can buy for $29.97.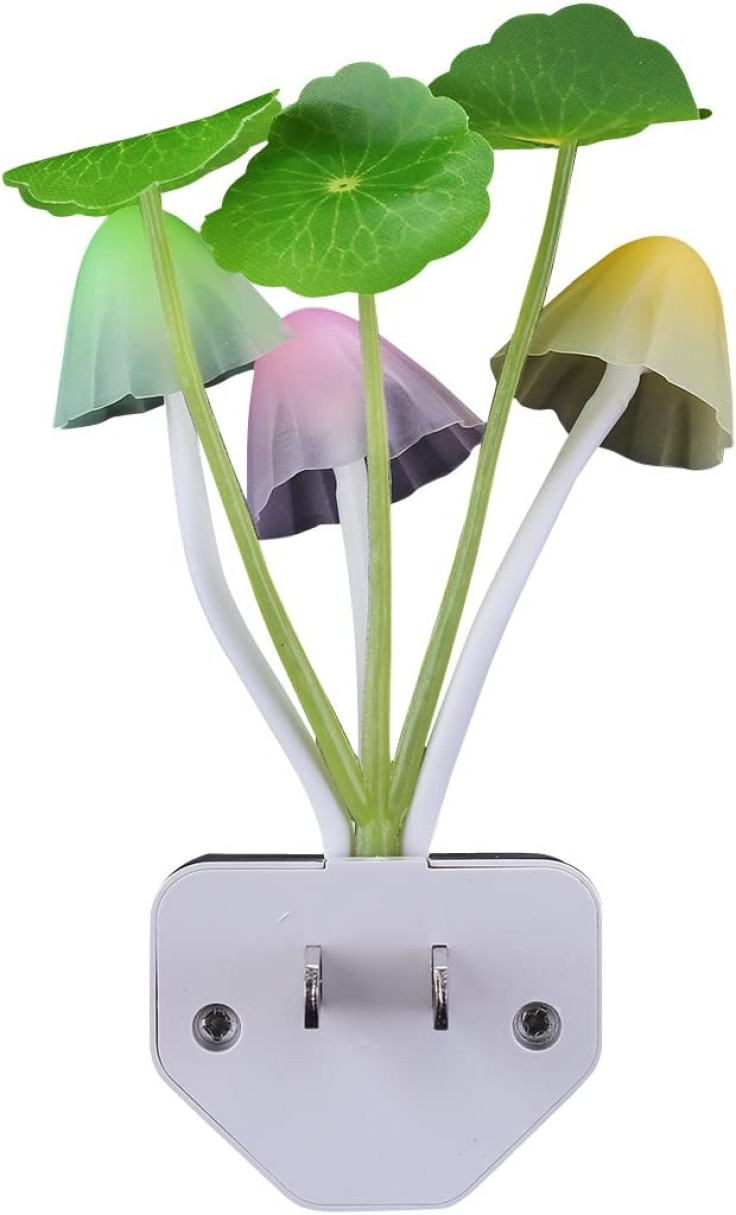 The mood setting in your room makes or breaks your comfort in your personal space. Reinar Sensor Led Night Light features three mushroom lights of different colors along with three equally cute leaf lights. They are not just functional, they are also cute to look at. You can arrange them as you would those flowers in your vase. It is designed for very low-power consumption.
This product is available for only $5.97.
Tile Mate Bluetooth Tracker is the new best friend of forgetful folks. Whether you have too much to keep track of or you are simply not good at remembering where you last put an important item, this handy remembering tracker can be a lifesaver. Simply attach this device to things you tend to lose frequently, such as keys or purses. If you misplace them, use the free app to locate them.
Get this clever device for only $19.99.
One of the easiest and most important forms of self-care is to stay hydrated. But it's also something that many people struggle with. Ulla Smart Hydration Reminder works with bottles of any size, shape and material. You can easily move it from one bottle to another. If you forget to take a sip, its smart detection sensors will remind you to hydrate at least once per hour.
Hydrating will never be this effective, so get one for only $25.
If your hands feel cold readily, or if you live in a region where winters can be quite severe, you need to stay warm to stay healthy. U-miss Rechargeable Hand Warmers is a two-in-one warmer that you can use separately or synthesize into one. It has three different heat settings and can continuously warm your hands for four to eight hours.
Check out these wonderful and stylish hand warmers.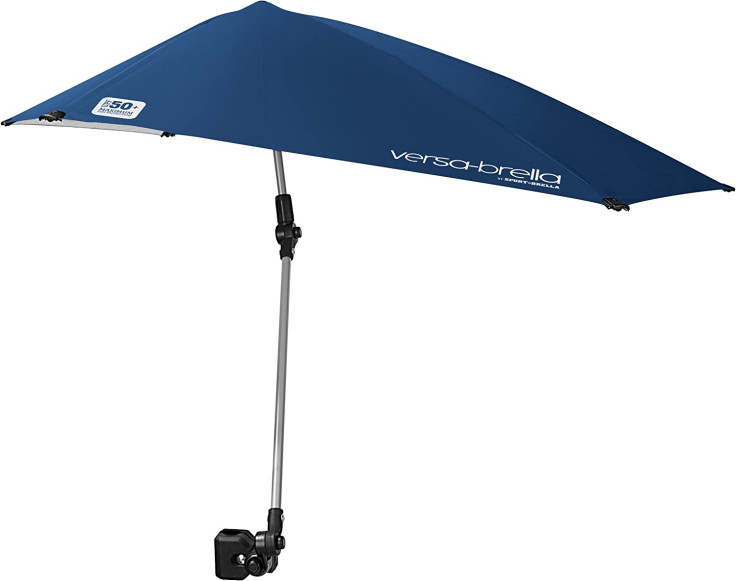 Aside from wearing sunscreen, using an umbrella is also an effective way to protect against sun damage. Umbrellas can also be handy when it rains unexpectedly. Sport-Bella Adjustable Umbrella is a versatile umbrella with a universal clamp and offers UPF 50+ Protection from UVA and UVB rays. It has a durable canopy and a sturdy connector and is adjustable to any angle.
Try this excellent umbrella for only $29.99.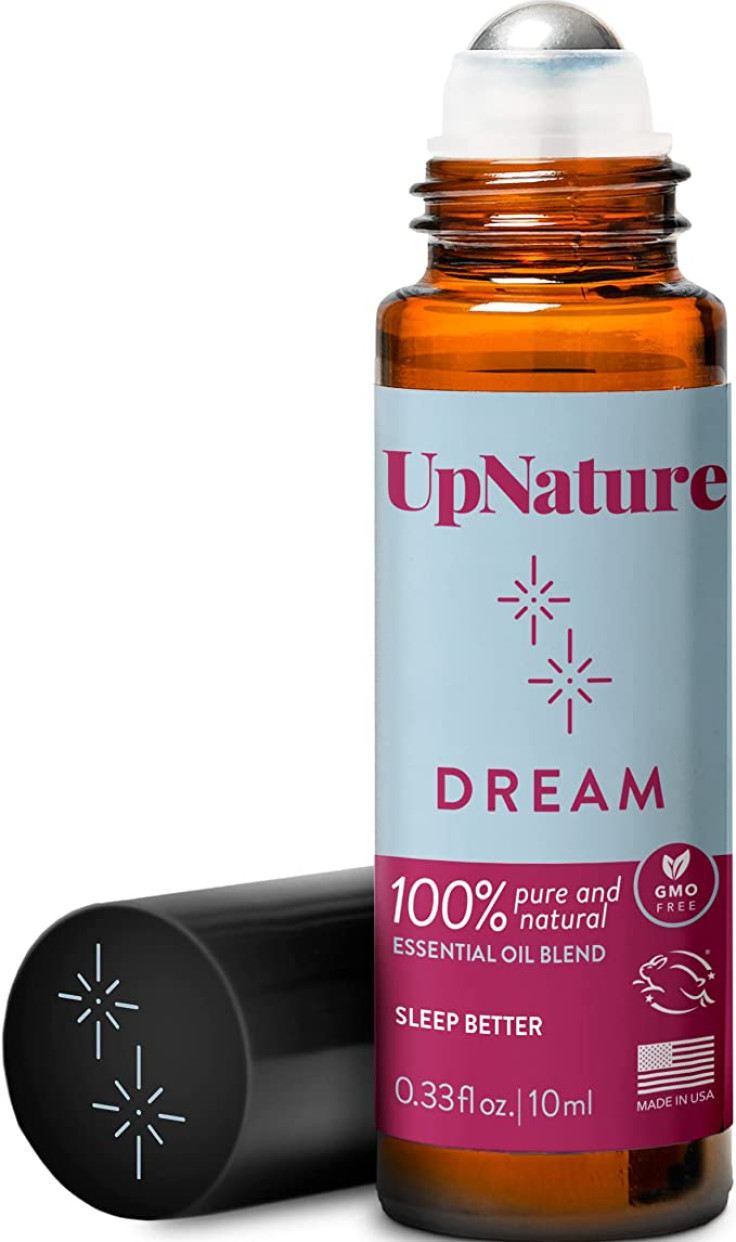 If you feel like getting good sleep becomes more and more difficult over time, you are not alone. Many are experiencing sleep problems for a variety of reasons. Thankfully, there are different ways to help you sleep. UpNature Dream Essential Oil Blend is 100% pure and gentle. No additives, no toxins. It comes with soothing scents like lavender and chamomile that helps achieve better sleep.
Try out this essential oil roll-on for only $11.99.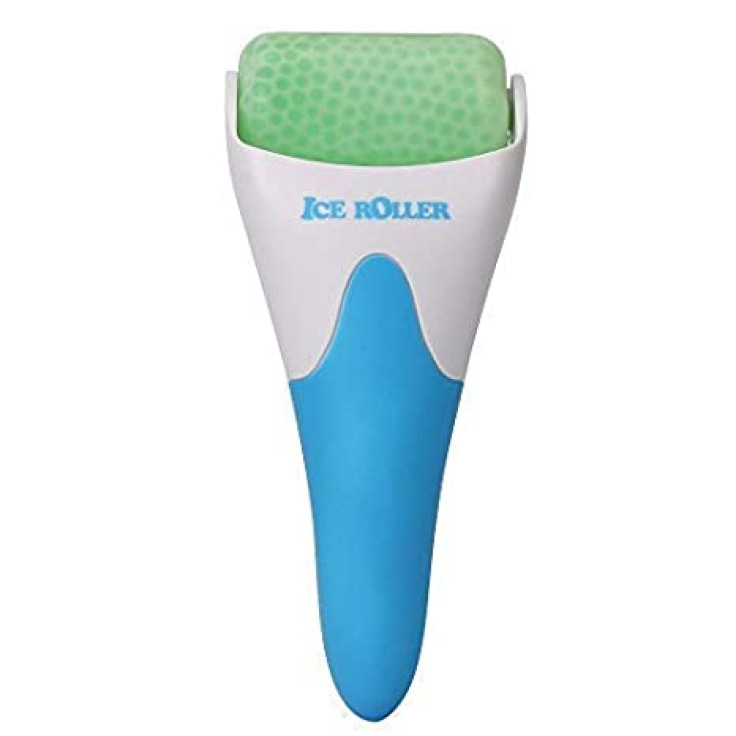 As we age, we see changes to our skin in terms of elasticity, appearance and overall suppleness. It would be nice if you can retain your youthful skin, wouldn't it? ESARORA Ice Roller is designed to help calm your skin, minimize pores, prevent wrinkles and soothe dry skin. Simply use it to massage your face before makeup to get rid of facial sagging. When experiencing fatigue, massage the eye socket and temples as well.
Get this tool for $18.99 and see for yourself.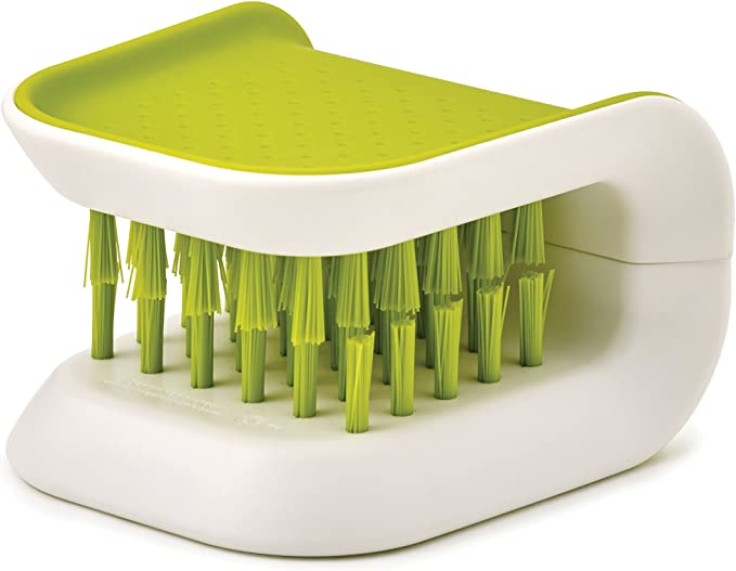 Ready to get your knives out? When did they last get proper cleaning and sharpening? Joseph Joseph BladeRush Knife and Cutlery Cleaner is the stuff you need to keep your kitchen knives clean and sharp at all times. It has a textured handgrip to allow for fast and safe cleaning. With this handy cleaner, you will have no worries about the state of your kitchen knives.
FOR FREE to continue reading
✔️ Unlock the full content of International Business Times UK for free
offer available for a limited time only
✔️ Easily manage your Newsletters subscriptions and save your favourite articles
✔️ No payment method required
Already have an account?
Log in
© Copyright IBTimes 2023. All rights reserved.