TikTok Trend Alert: These 59 Products Will Have You Saying 'TikTok Made Me Buy It'
This article uses affiliate links, which means if you purchase products through these links, we may earn a commission. Click here to see our
T&C
. For licensing please click
here
.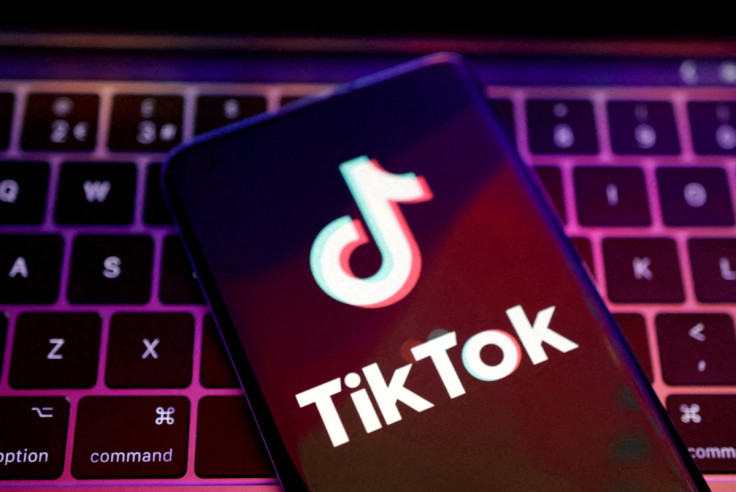 Life is hard, and some tasks are just unnecessarily complicated. Do you need a separate sandwich maker and grill? What if you can't choose between an air fryer and a deep fryer? And how will you shower while camping?
Tiktok is awash with some of the most amazing Amazon finds you've probably never heard of, but with how convenient they are, you will want to add them to your Amazon cart immediately. Say goodbye to your problems and say yes to saying #TikTokMadeMeBuyIt.
1. A dog camera that lets you toss treats for your pet from far away.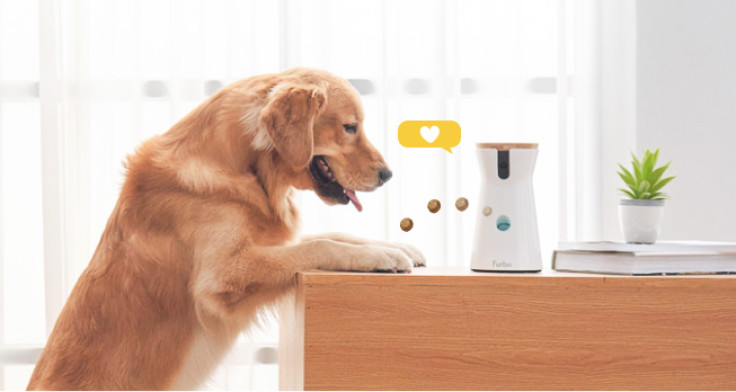 When it comes to our pets, we will do everything – including giving them treats even on the go. The Furbo 360° Dog Camera lets you do just that. With its all-new best-in-class Full HD 1080p vision camera with a rotating view, you can hear and speak to your dog, and yes, even tell them they're behaving well by giving them some treats while you're out of the house. You get real-time Barking Alerts to know what's happening around them.
Get it for $210. Every purchase also helps support the meals, health care and training of rescued dogs.
2. A collection of tennis jewelry to pay homage to ethical diamonds.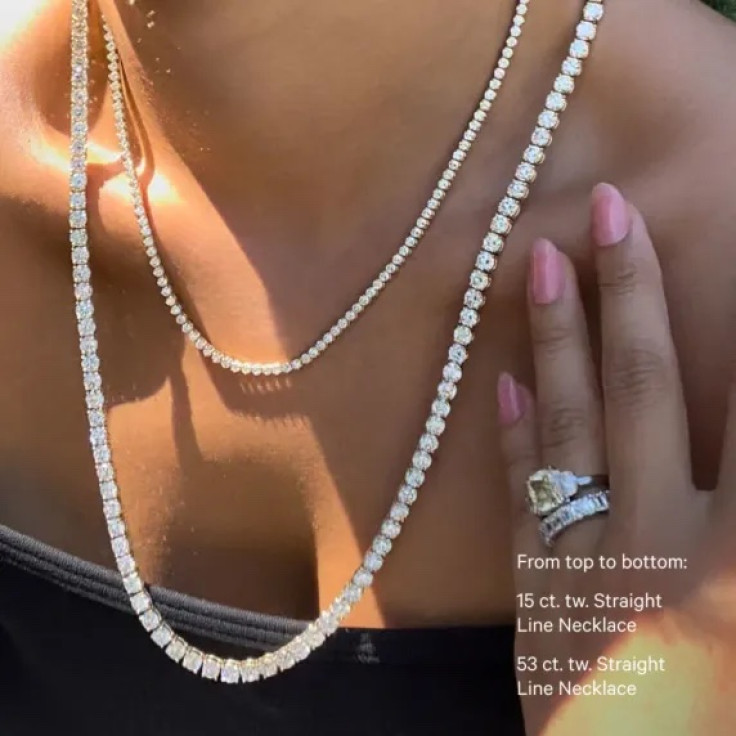 Not all Amazon must-haves are about multipurpose products. Some of them can be sparkly, too. Love the glitter but not the dark history that goes with a girl's best friend? Clean Origin's tennis bracelets and necklaces are inspired by the iconic classic – all designed to pay homage to the ethical lab-grown diamonds with unmatched shine.
See your options from $1,650 to $34,500. All the diamonds are certified, and resizing is free.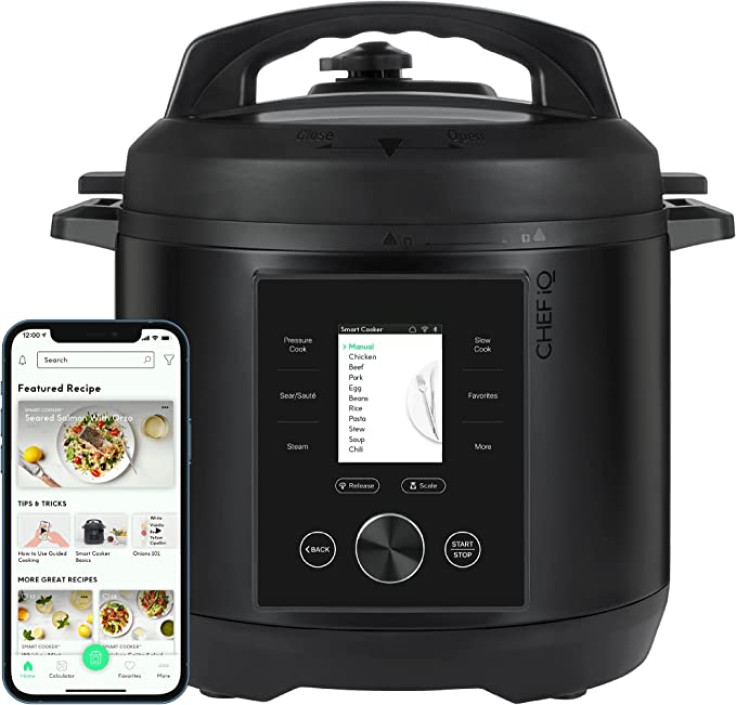 Dinner will no longer be a hassle with the CHEF iQ Smart Pressure Cooker, which you can connect to the CHEF iQ app through Wifi or Bluetooth. Gain access to over 600 recipes for a guided cooking session that makes food prep a breeze. It's also equipped with a cooking calculator that lets you measure each ingredient precisely through its built-in scale. With an auto pressure release, the smart cooker releases steam at the end of pressure cooking as an added safety measure.
Get it from Amazon. New recipes are added to the app daily.
4. Conveniently and thoroughly clean your piercings with this aftercare solution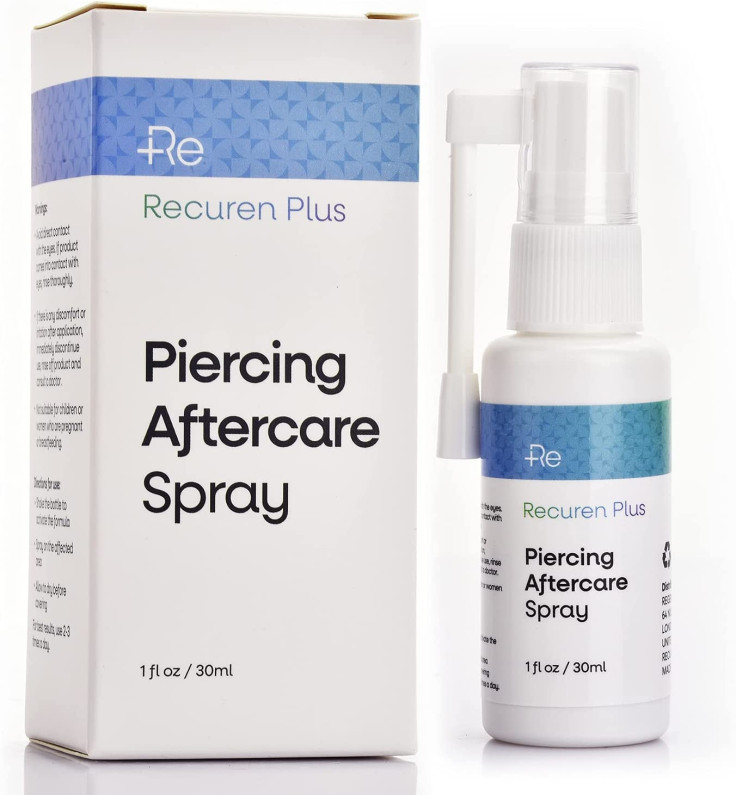 Choose an aftercare solution that promotes the rapid healing of your piercings. Recuren Plus Piercing Aftercare Spray Solution is a simple, discreet and effective way to keep your new piercings clean while promoting quick healing. Formulated with herbal extracts, it helps reduce inflammation, soothe pain and prevent infection. It's easy to use on the go and comes with a satisfaction guarantee! You can be sure that your piercings will stay clean to avoid tissue swelling and prevent keloid bumps.
Thanks to its compact design, it won't take up too much space in your bag or pocket. You get yours here for just $9.79.
5. Keep your heart and lungs healthy with these advanced stethoscopes.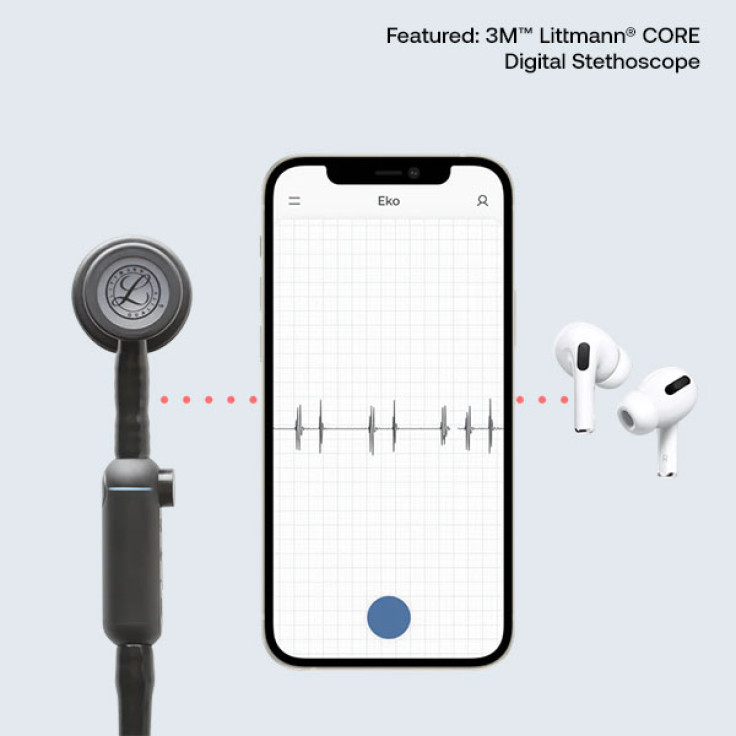 For medical practitioners and professionals, Eko digital stethoscopes are some of the most advanced in the industry. Each device has a noise-cancellation feature to amplify sounds and eliminate distracting background noise, an automated murmur and AFib detector and automatically checks for signs of heart disease while examinations are ongoing.
It works with an intelligent detection software that helps analyze data, share results with just one tap or host telemedicine live streams. It is also Bluetooth-enabled to allow you to listen wirelessly with your Airpods.
An Eko digital stethoscope is the tool of choice for any clinician looking to provide exceptional patient care. It will definitely impress patients too!
6. A set of heat-resistant mats to grab those freshly baked pizzas.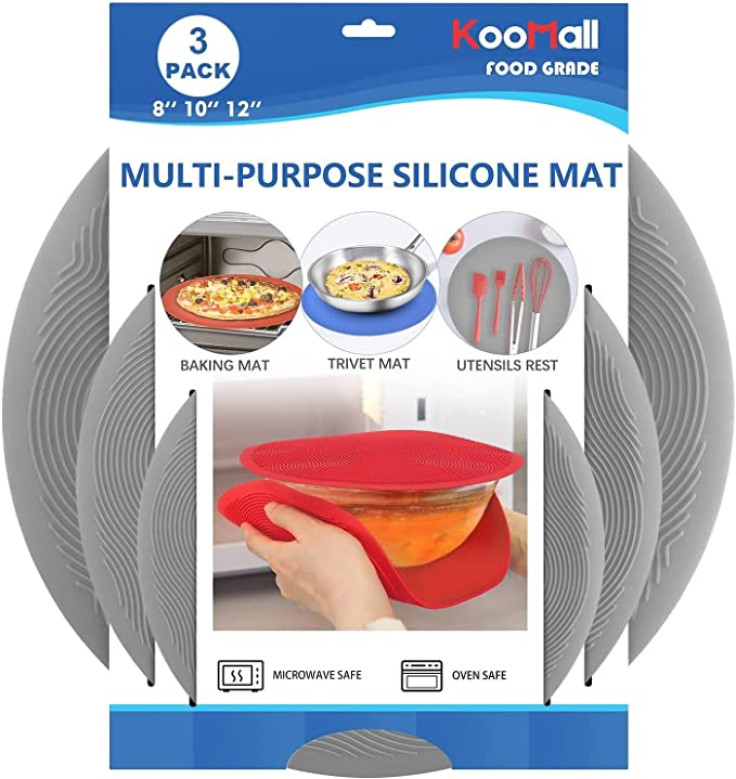 KooMall's set of kitchen trivets comes in a curved, raised-edge design that allows you to grab hot items with ease. They have deep grooves that help distribute heat. That means less waiting time for you to eat newly cooked food. These BPA-free trivets are made of food-grade silicone and can serve as a microwave mat, dish drying mat, baking mat, pot holder, jar opener or splatter guard.
Get them for $19.99. Each package comes with a 12-inch, 10-inch and 8-inch mat. These Amazon products are freezer, microwave, oven and dishwasher safe.
7. Win the best parent of the year award with this child GPS alert.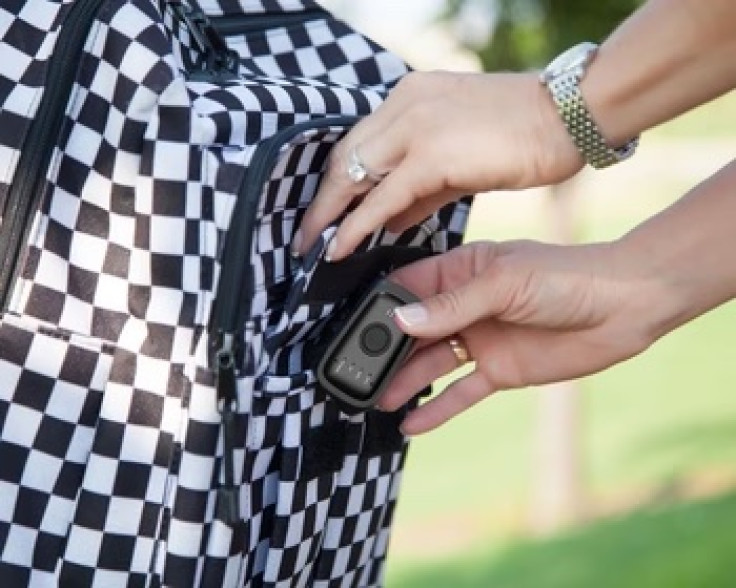 The Active Halo GPS Smart Locator is a child-friendly product that can be used online or through an app, making it a durable way to keep families connected and children safe. Easily track your child in real-time using the parent app and portal, with their location updated every five minutes. It also comes with voice functionality and two-way calling made easy for children using a single-touch setting.
Get the award-winning app now.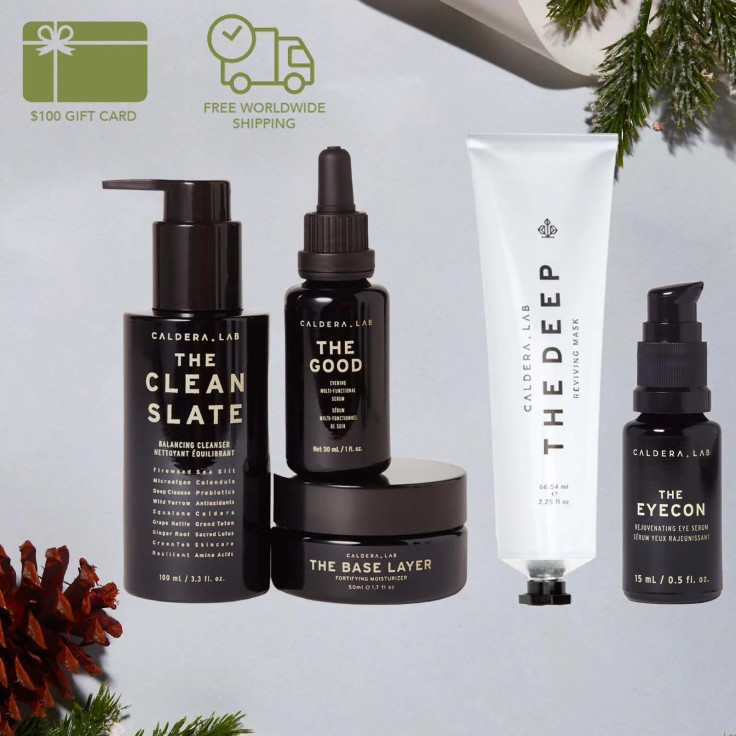 Get the complete package of Caldera + Lab products, including the face serum, daily cleanser, moisturizer, brand-new eye serum and detoxifying clay — a clinically-proven daily regimen that does not compromise results. The whole collection is not just perfect as a holiday gift; they can also be your new skincare regimen – simplified but certainly effective. Other skincare products, including skincare for men, are also available.
Get your 60-day supply for $319.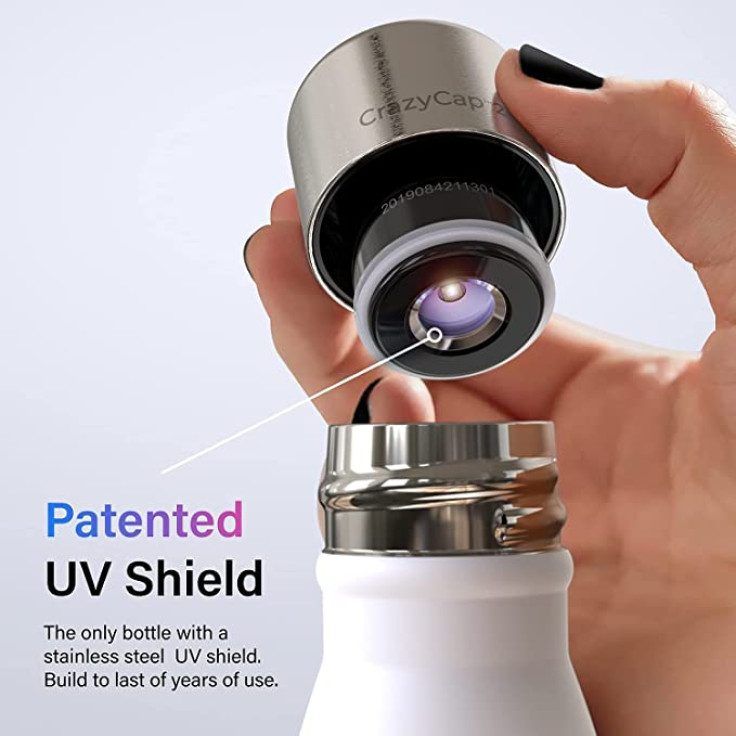 CrazyCap 2 is not just your average water bottle. It's tested and certified by NSF International against NSF/ANSI 55 for Disinfection Performance. It is rated Class B in Crazy Mode. Its powerful UV light is built right into the cap, with its rays on the same wavelength as the UV used in sanitizing operating rooms and water treatment plants. With this tech in your bottle, you don't have to worry about odors from bacteria. All you will get is 99.9996% fresh and clean water.
10. Turn your favorites into a custom pillow.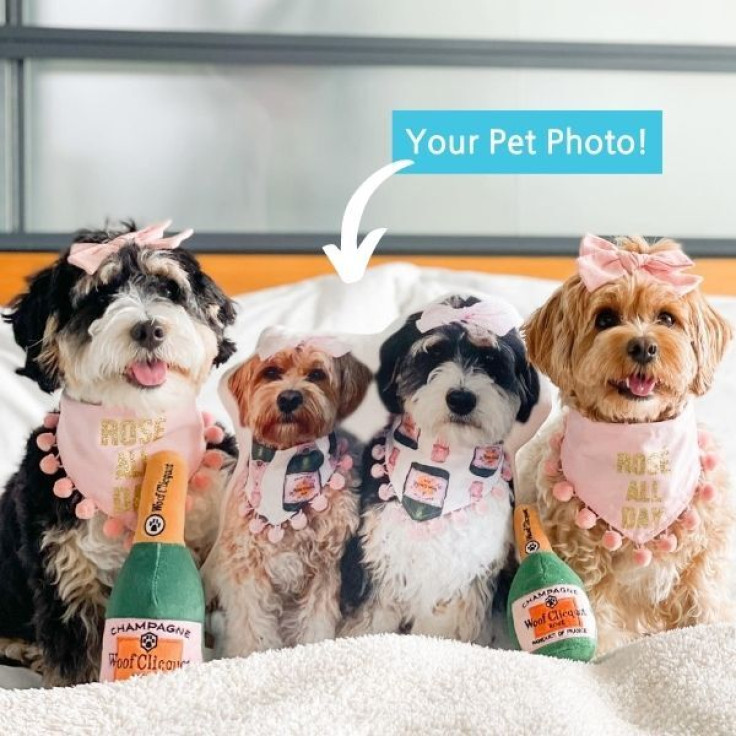 How can ultra-soft pillow dolls be improved? By customizing them. Budsies allows you to turn any person or original character into a huggable pillow, which can be the perfect gift for any occasion. Even without special occasions, these pillow dolls can be the perfect pick-me-upper. Budsies offers double-sided printing and custom shapes, from full-body to half-body or head-only options.
Get it in small to life size with prices ranging from $39 to $299.
11. A life-changing audiobook memoir that inspired millions.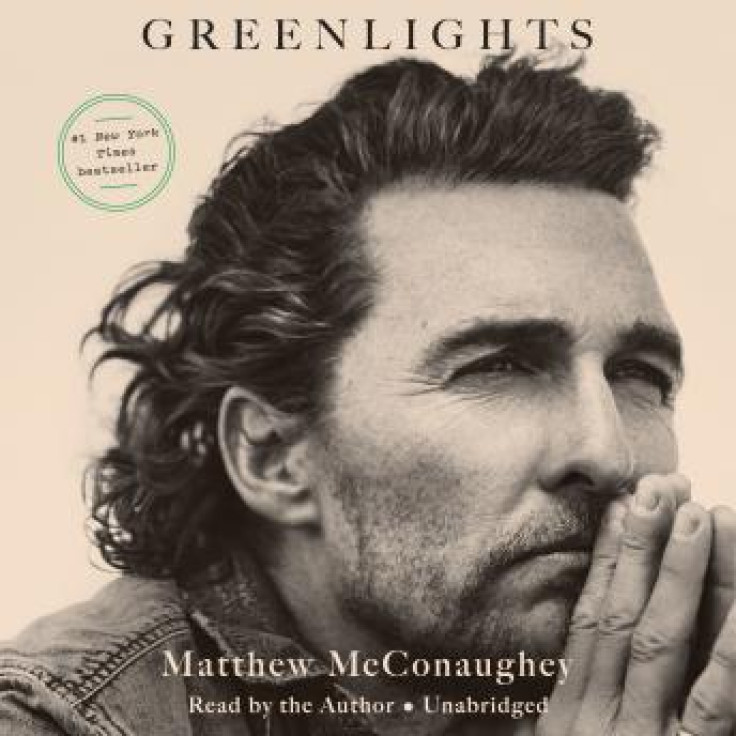 "Greenlights" by Matthew McConaughey, a #1 New York Times Bestseller, is a life-changing memoir that is full of his unflinching honesty and unconventional wisdom, and more importantly, life lessons he learned the hard way. Listening to this audiobook will not only inspire you but also help you reflect on life and learn to be fair, have fun, be hurt less and hurt people less. What McConaughey calls a love letter to life will serve as your guide to catching more green lights.
Listen to the audiobook for free on a 30-day trial or get it for $20.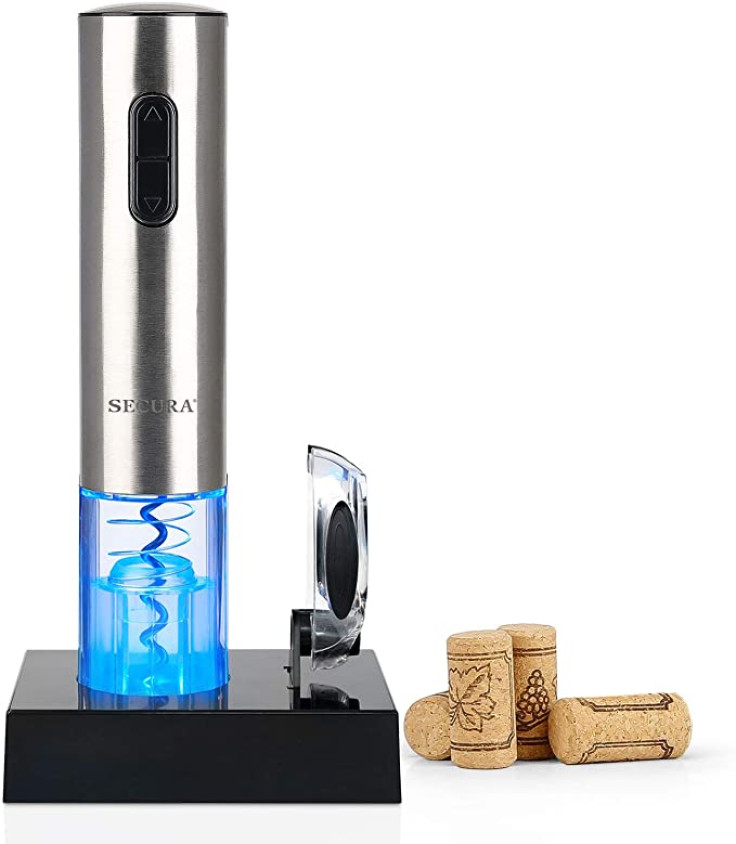 Say goodbye to wine cork troubles. Secura's rechargeable electric wine bottle opener is compatible with different bottle sizes, so you can open your bottle of vino at any time with ease. On a single charge, it can open up to 30 bottles. Just place it on top of your wine bottle and press the button, then start enjoying your freshly opened glass of wine. With its small size, it can be part of your everyday carry or be included in your travel kit to enjoy wine on the road.
13. Dress for tennis in style with this training tee.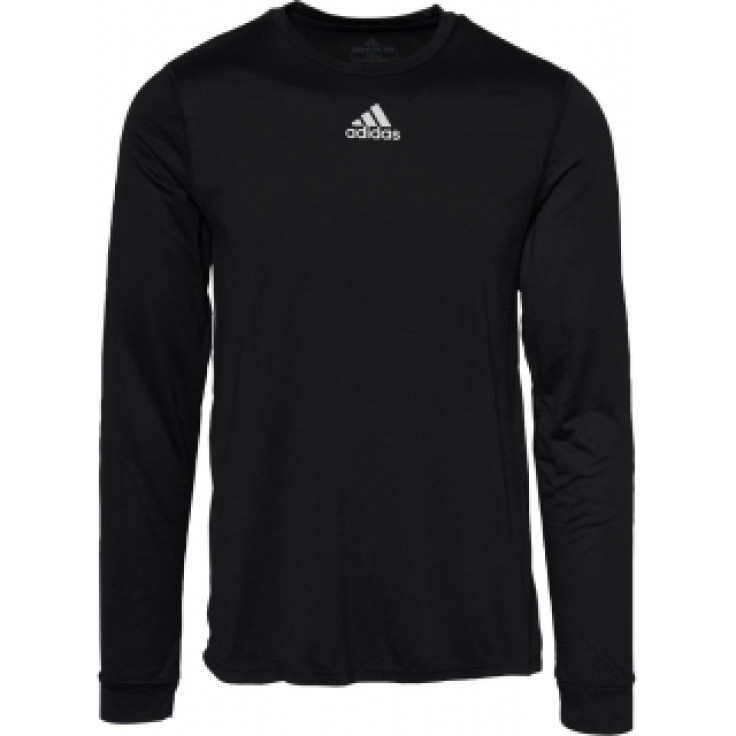 Nothing beats the basics. This Adidas Men's Own The Run long-sleeve tennis training tee in black is the perfect fit for the active athlete. With thumbholes that hold the sleeves comfortably in place and a water-absorbent fabric, you feel your best while practicing your backhand. It has 360-degree reflectivity and a 100% polyester mock eyelet. Even better, Adidas is committed to helping end plastic waste, so this tee is made of 100% recycled content.
Order your training tee today.
14. Put an end to boring parties with these printable games.
A party is only as good as the fun people are having. When you're the host, the pressure is on you to keep everyone entertained. Worry no more because printable games are the answer. Choose from any game that fits your personality or group of friends, from facts about sex trivia, love stories, songs, languages, and even a sexy scavenger hunt or general trivia. Other printable party games include Color of Music, Lie to Me, and Tangled Tongue Twisters Tango.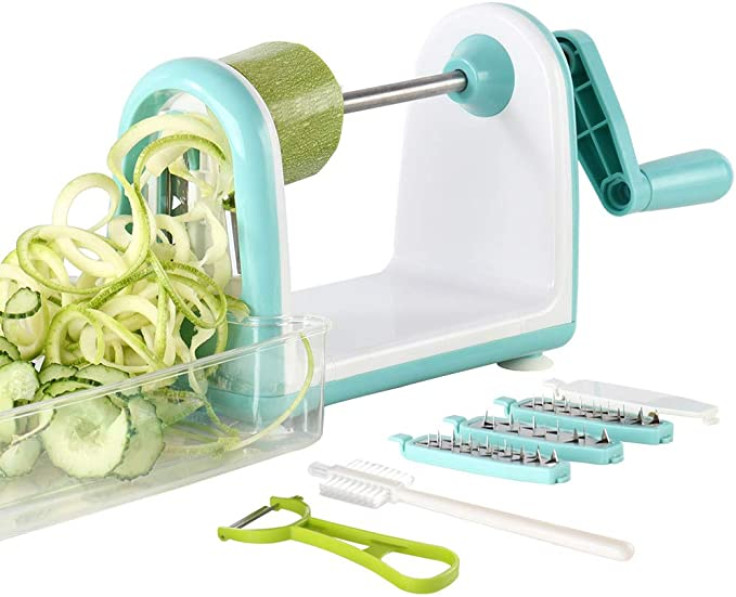 Zoodle recipes are all over Tiktok, but getting those noodles handmade is not as easy as you think. Enter the zucchini spaghetti maker from Ourokhome, which is actually more than just a zoodle maker. This Amazon find has five interchangeable heavy-duty stainless steel blades, giving you the option to cut vegetables into flat slices or 2, 3, 5 and 6 mm sizes. The cutter has four suction cups for stability and a blade caddy where you can safely store the blades. Both the handle and body are 100% BPA-free ABS.
Get this vegetable slicer for $21.99.
16. Care for your child's things by putting a label on them.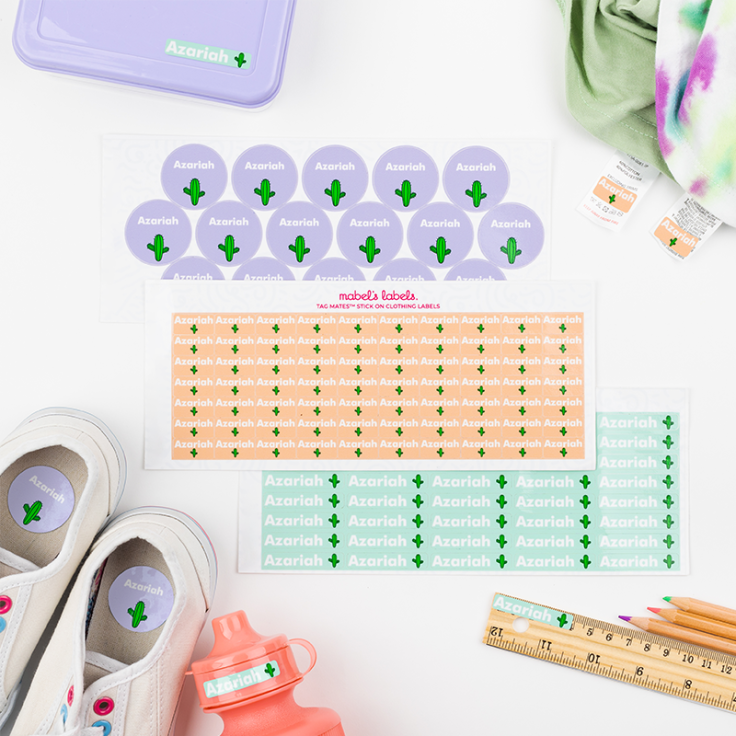 Children can easily lose things when they're in a roomful of their peers – but not anymore with this set of 126 labels perfect for the start of the school year. Even all year round, these durable and waterproof labels can be applied to backpacks, lunch boxes, clothing care tags, water bottles and other personal items to easily figure out which items belong to your child.
Collectors of everything medieval, beware. This is a collection you must not miss. Letbricks's medieval bricks collection invites you into the 19th century and to revisit the fall of the Roman Empire before the Renaissance. Take a trip to the old times and look at medieval architecture depicted in brick toys with this set.
Save 15% if you get these until January 31st.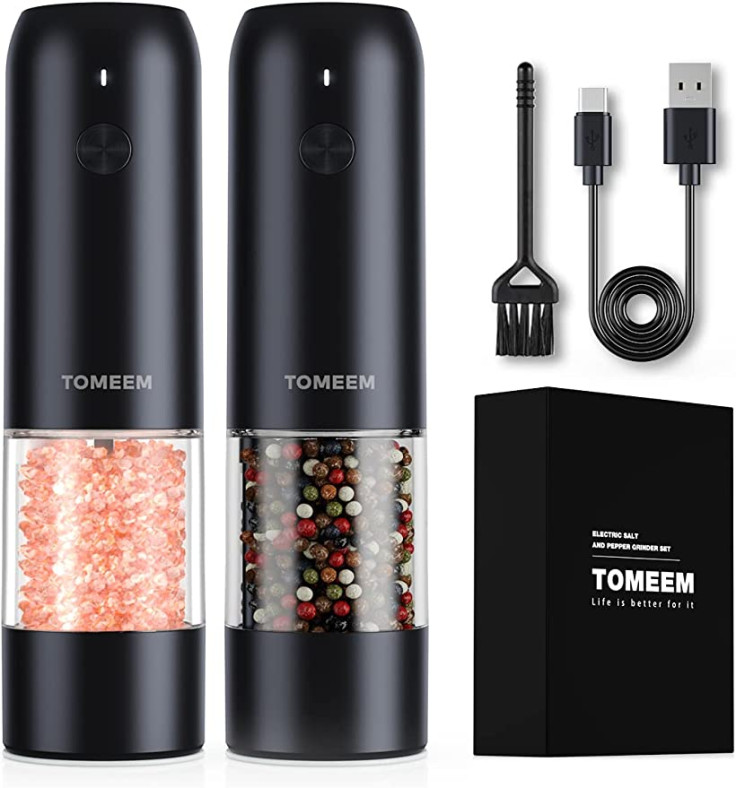 Any home cook will agree that food should always be seasoned. When you have this larger capacity Tomeem salt and pepper grinder set, that will always be guaranteed. The transparent container now carries up to 46g and can be charged using Type-C fast charging. One single charge can grind over 60g of spices. With its six-level adjustable coarseness, you can release organic aromas from spices by grinding them according to preference. The grinder can be operated with one hand – just press a button to start grinding anything from pepper to salt, Himalayan salt, rosemary, flax seeds, anise seeds and cumin seeds.
19. Game to your heart's content by building your starter PC.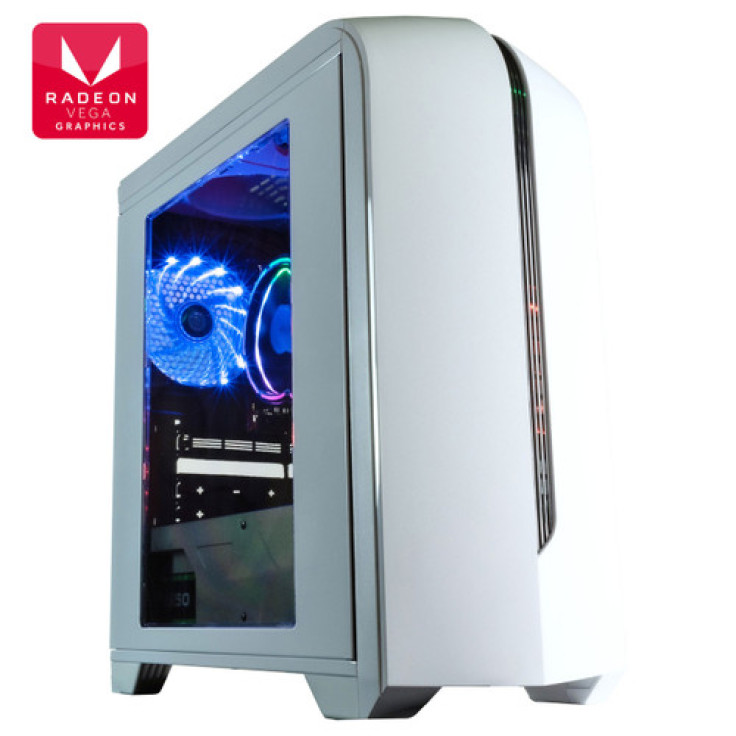 Your gaming experience can change drastically depending on your PC. When you build your own, you can customize every detail according to your preferences. Periphio helps you build your starter PC by providing prebuilt components with upgrades up to 1TB. Choose from Intel, Ryzen, Athlon and other processors for the best starter PC your money can buy.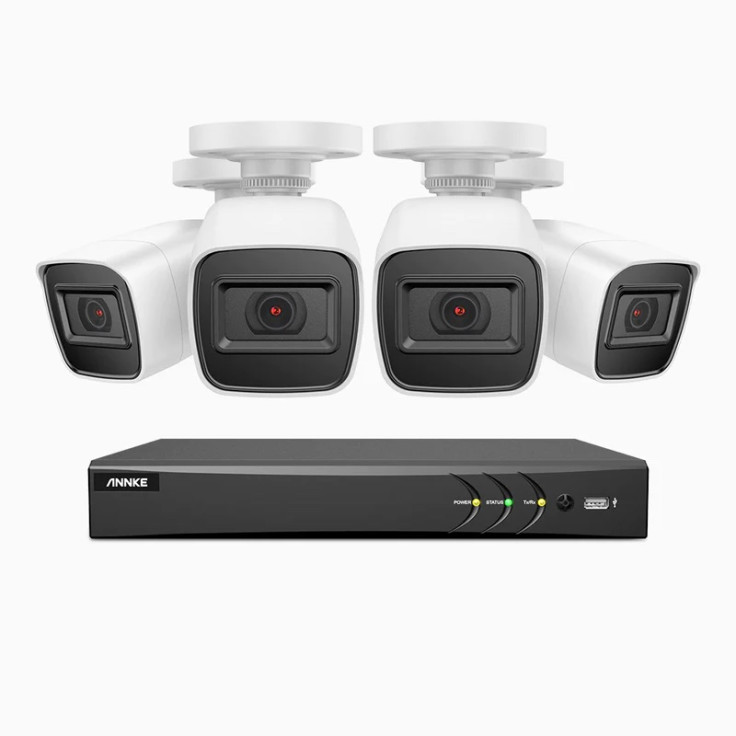 Security cameras are not made equal. If you're going to spend on security, you want the best value for your money. ANNKE delivers true 4K Ultra Clarity with its day and night outdoor security camera, keeping you protected round the clock. The 4K analog security cameras from ANNKE adopt advanced 8MP imaging sensors for clearer images compared to other CCTV cameras. With human and vehicle detection, you can sit back, relax and know your security cameras are top-notch.
Get ANNKE's outdoor wired security system here.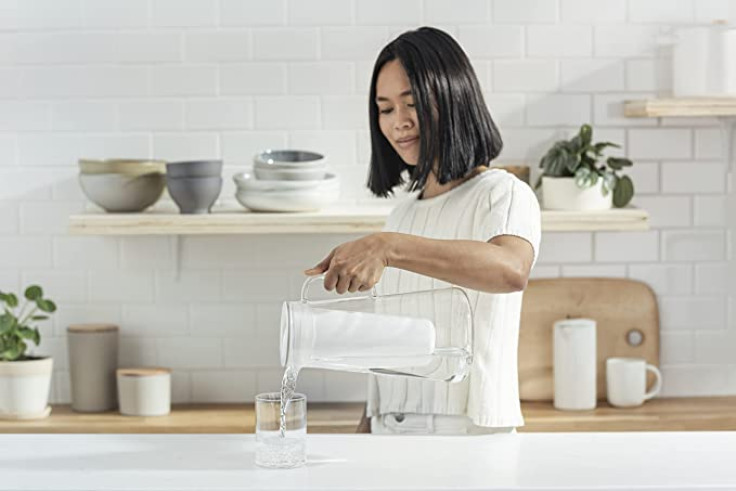 Microplastics are everywhere, along with bacteria and parasites. Thankfully, you can easily remove them with this filtration system from LifeStraw that actually does what it promises. It reduces lead, mercury, chlorine, dirt, pesticides, herbicides, sand and even the cloudiness in water. Meanwhile, it retains the good stuff – minerals like magnesium and potassium. The water filter pitcher also comes in a sleek and sustainable design. Say goodbye to single-use plastic bottles and say hello to hand-blown borosilicate glass that is easy to use and maintain.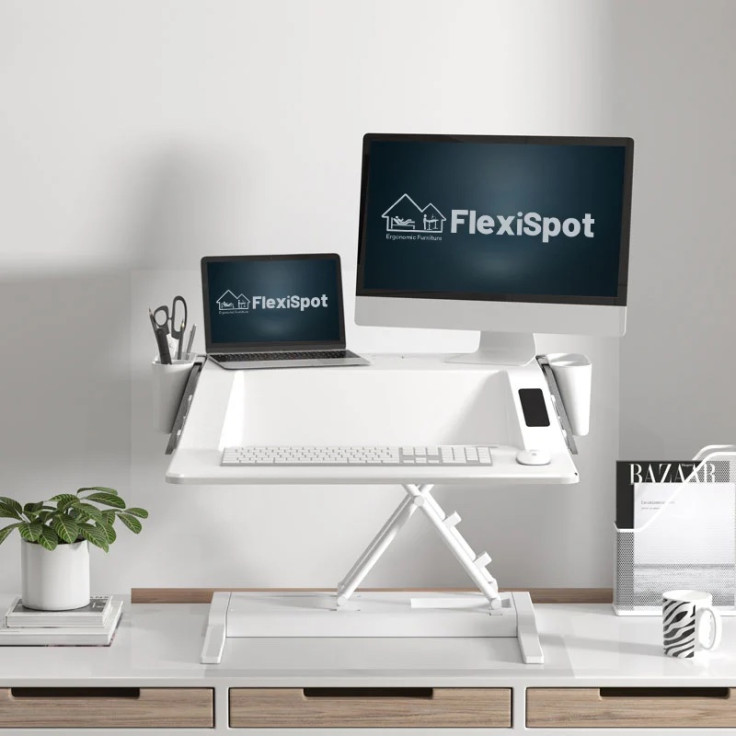 A sleek, stylish design and a smart workstation. You can have both with FlexiSpot's EM6M motorized aesthetic sit-stand workstation. Crafted by top US designers, it has a patented multifunctional design fit for every type of work and every type of work environment or decor. With the press of a button from a touchscreen control panel, the desk can be lifted or lowered to your desired height. It is equipped with a stable base and smooth spring hovering system for easy control every time.
Get this aesthetic adjustable workstation now.
23. Put your green thumbs to good use with this garden greenhouse.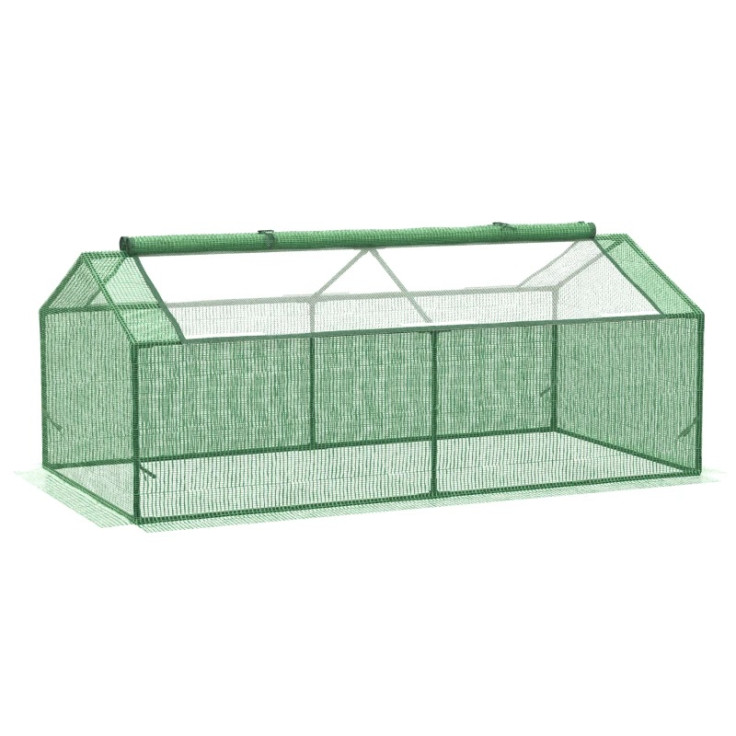 Protect your plants with this renter-friendly mini greenhouse enclosure that keeps them out of reach of birds. The Outsunny greenhouse cover protects plants from the cold, helping your mini greenhouse thrive. With its two-later windows, you get a fully closed UV protection PE cover that maintains high humidity levels, ideal for growing tropical plants while letting sunlight pass through. It also has steel frames and 4-inch extended edges that you can bury in the soil for added stability.
Set up your portable greenhouse today.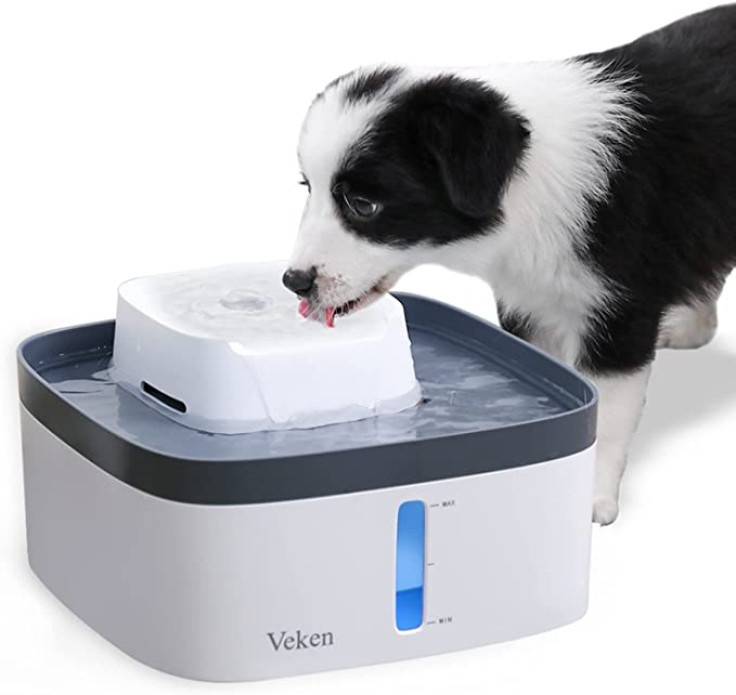 Hydration is important not just for us humans but also for our furry friends. With this 100 oz large capacity pet water fountain, you're giving your pets a cute way to hydrate without getting their whiskers wet. Whether you have a small to medium dog, cat, bird or a combination of different pets, this automatic BPA-free pet water fountain can serve its purpose. Amazon products like this are also easy to operate and clean and have LED lights you can turn on and off according to your preference.
Buy it from Amazon for $26.99.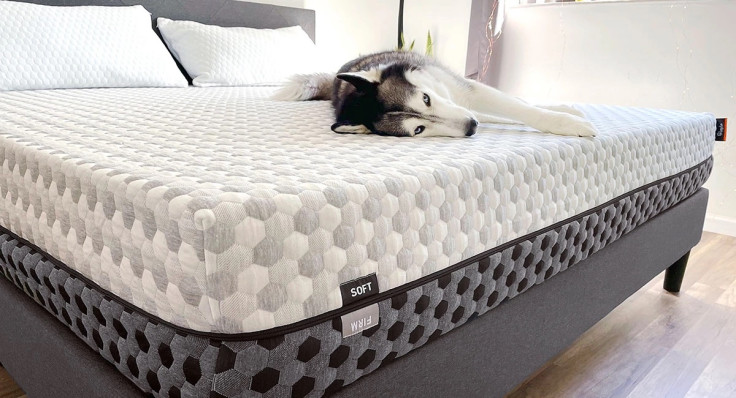 If you've been dreaming of good sleep, copper is the answer. This is the promise of Layla with this memory foam mattress with copper foam – a variant that is better than your average memory foam. The copper gel foam provides variable support, reacting to increased pressure. This means you get a soft and huggy foam that provides support for deep compression areas.
Get your Layla cooling memory foam mattress here.
26. Show your personality with this helmet taco holder.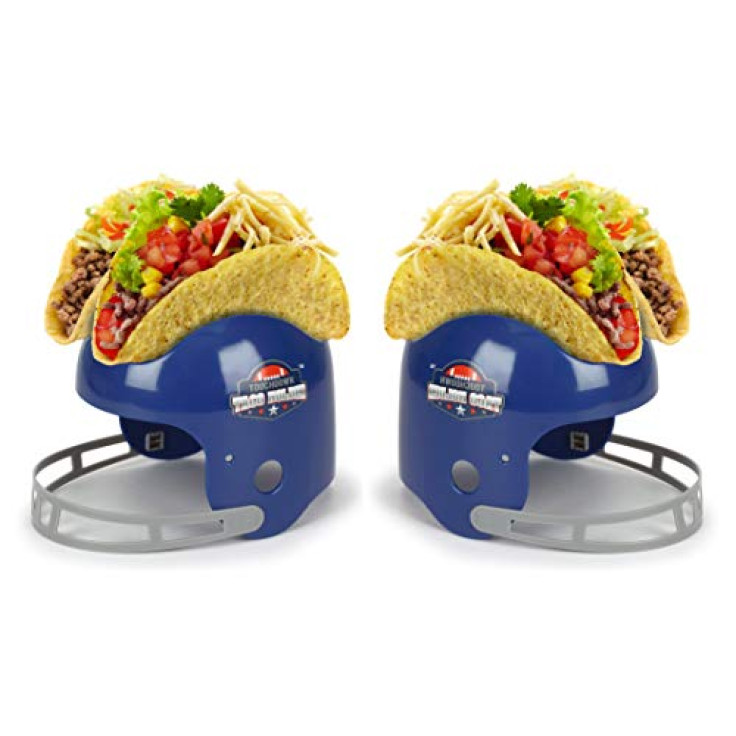 Go all out for football season with this taco holder themed for one of the most beloved times in the country. Game day will never be the same if you have this Touchdown Taco Holder shaped like a helmet. It's not just football themed; it's fully functional and can carry two tacos at a time. Outside football season, it can also serve as a waffle, sandwich or toast holder!
Grab your taco holder helmet here.
27. Soak up without worrying about water damage with these tub mats.
Ready for a little outdoor soak without going to an Airbnb? Get your portable hot tub out, and don't forget to put these tub mats underneath! This soft mat can absorb liquids quickly and reduce friction between the tub and other equipment on your floor, giving you fewer worries about wear, noise or vibration. It's also non-slip and has a waterproof backing to minimize damage on the floor or other surfaces. Enjoy your hot tub with peace of mind that there will be no damage to your floor after.
Order Sensko's washable hot tub mat for $66.99.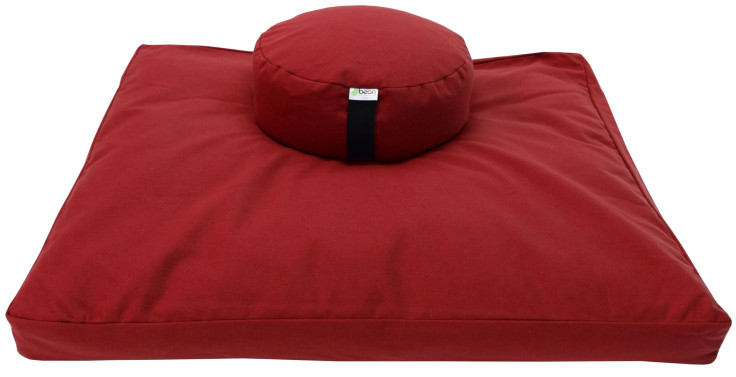 Who wants to meditate in pain? This meditation cushion set from Bean Products lets you meditate in comfortable positions and in style. The Zafu and Zabuton meditation set is perfect for any size or age since it provides the best seating height and support for the proper alignment of your spine and hips. There is reduced stress on the knees, ankles, hips and lower back. If you buy the set, you get the 14" round or 18" XL oval Zafu along with a large 32" by 26" hand-tufted Zabuton cushion that is 3" thick.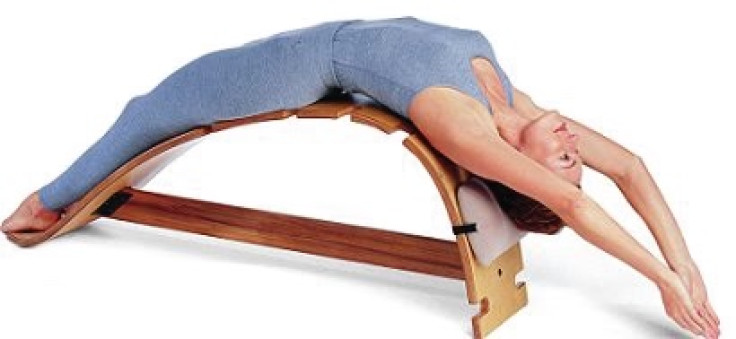 Bean Products understands the needs of the body, which is why it created The Whale Therapeutic Back Bench, a multi-use tool that helps you stretch and elongate the spine while rejuvenating and energizing your whole body. This is the perfect therapeutic back stretcher after a long day working at your desk or doing physical tasks. As you get used to uncomfortable postures day in and day out, this ordeal tightens your spine and loses its shape. With The Whale, you can get a gentle backbend to reverse any rounding.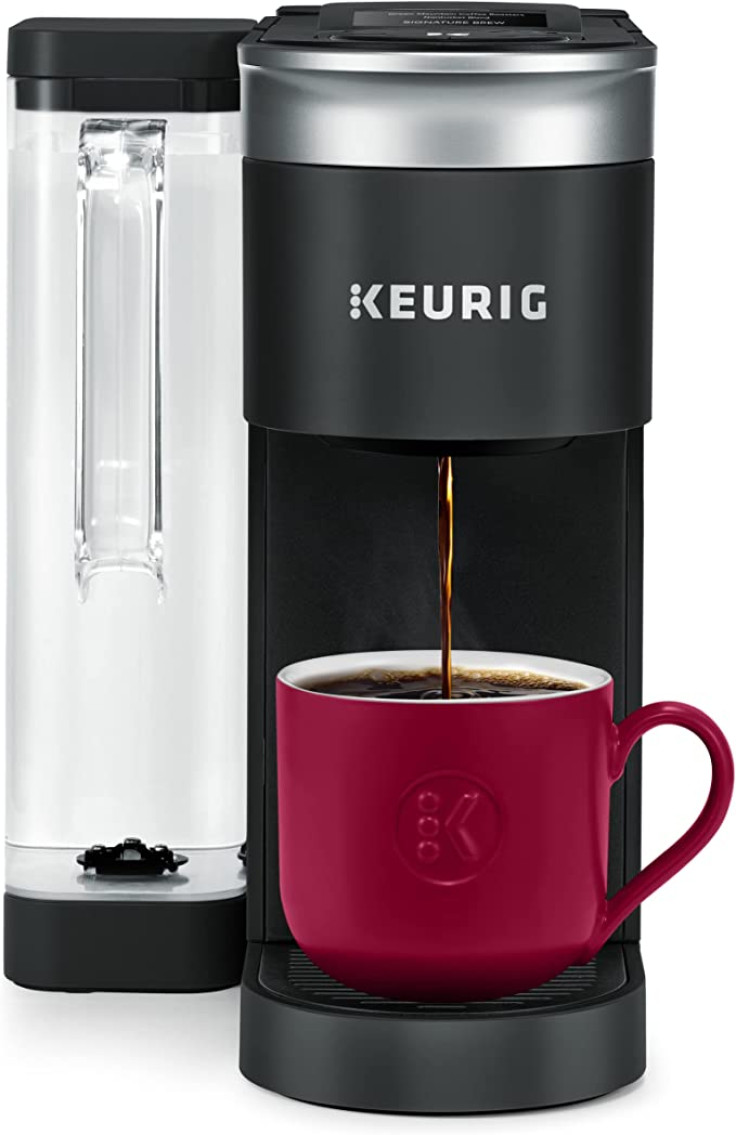 A smart home needs a smart coffee maker. This Keurig single-brew coffee maker is wifi-enabled and compatible with Alexa, giving you the perfect brew to start your day every day. This Amazon product customizes the brew settings and saturates the grounds more evenly to extract the full flavor and aroma of each brew. With the option to brew over ice, you get a refreshingly delicious iced coffee. There are five brewing strength settings and six temperature settings, along with four brew sizes.
Get it from Amazon for $163. Compatible with iOS 13 and higher or Android 8 and higher.
31. Drive smarter and with fewer distractions with these radar detectors.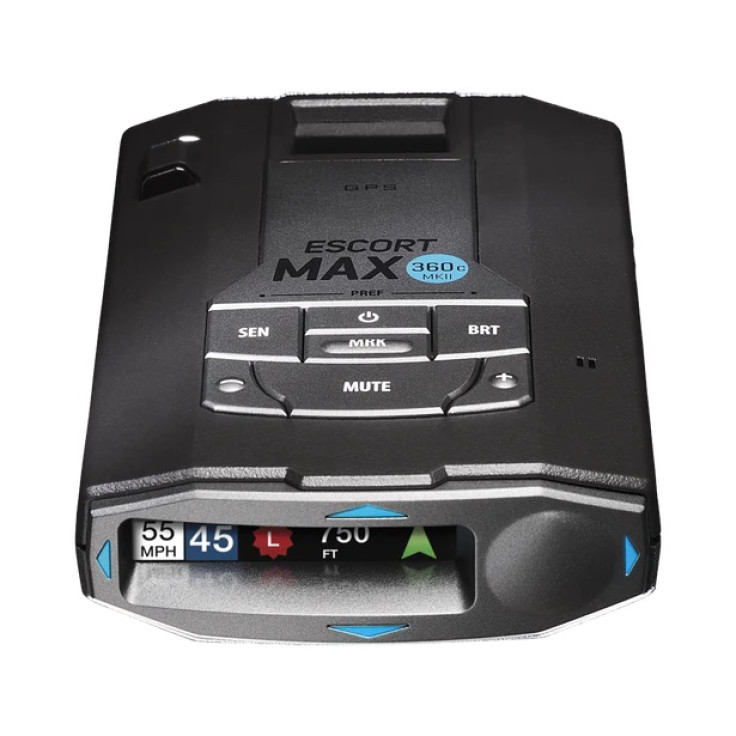 Concentration is important when you're driving. So is detecting any disturbances on the road. With the Escort MAX 360c MKII, you get the latest from the MAX family in terms of the hardware, thanks to its high-performance radar detectors and an all-new internal platform. Its powerful components offer 50% improved range and lightning-fast performance, with fewer false alerts to distract your drive.
Arlo's home security kit provides the ultimate protection as you see everything happening in your surroundings through the 4K video with HDR. It shows crystal-clear detail, rain or shine, and allows you to stay connected to your home with its live video and noise-canceling 2-way audio feature. Even in the dark, it provides color night vision to enable you to see clearly.
Get the Arlo security camera. The product is compatible with Google Assistant, Amazon Alexa and Apple HomeKit.
33. Take your home security even further with this smart door lock.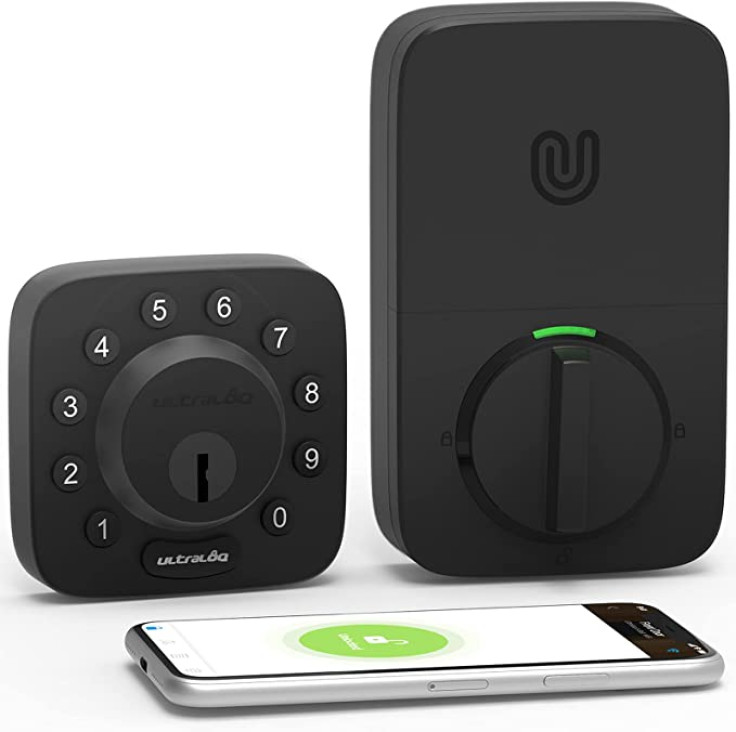 Providing access only to the people you trust is important. Your home becomes a fortress with the Ultraloq 5-in-1 Keyless Entry Door Lock enabled with Anti-peep Keypad, Auto Unlock and other safety features. The Ultraloq Keyless Entry Door Lock can be locked or unlocked using its smartphone app. You can also grant access to anyone in the family, guests or service people for a limited time.
34. Get better rest for you and your baby with this infant bouncer.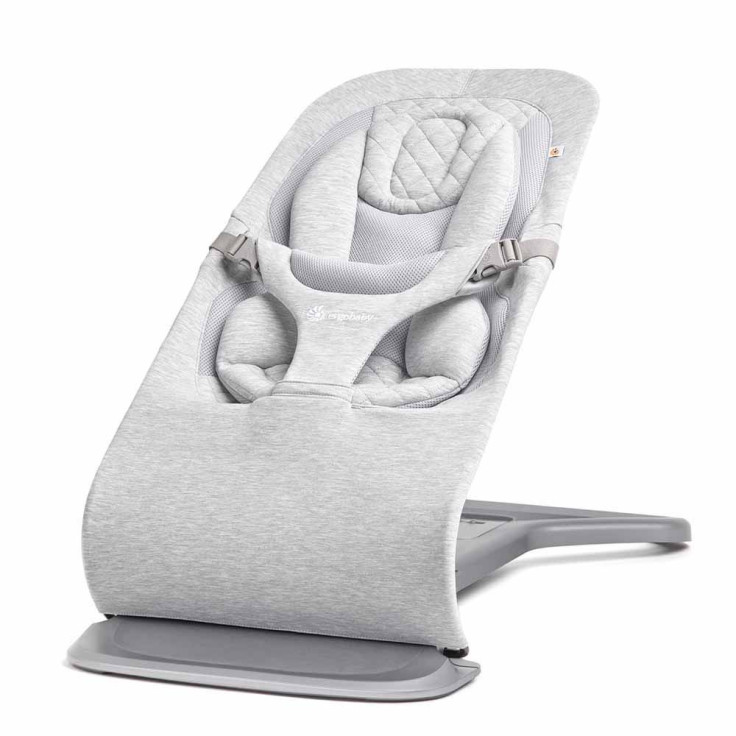 Moms on Tiktok have been raving about this infant bouncer and how it makes putting a baby to bed much easier. The Ergobaby 3-in-1 product fits newborns to babies up to 29 lbs and serves as a newborn lounger, infant bouncer and functional toddler seat. With these functionalities, it's a smart purchase because it's useful even as your newborn grows. It has a soft knit and breathable mesh fabric, plus it comes with a newborn insert to support the baby from head to hips.
Order the Evolve Bouncer here.
35. Carry over the comfort when the baby is awake. Make nursing equally relaxing with this natural caving pillow.

Some of the most viral Tiktok videos are about babies in different states of happiness or chaos. Parents know how hard it is to nurse them in one comfortable position unaided. Gone are the awkward positions when nursing your baby with the help of this Amazon must-have. Ergobaby's line of products caters to the everyday needs of babies and parents out there. This Ergobaby nursing pillow lets you and your baby cozy up to a relaxed nursing session as the pillow supports the baby comfortably while preventing you from slouching.
Get the nursing pillows from Ergobaby here.
36. Be a proud plant parent minus the hassle with this self-watering plant pot.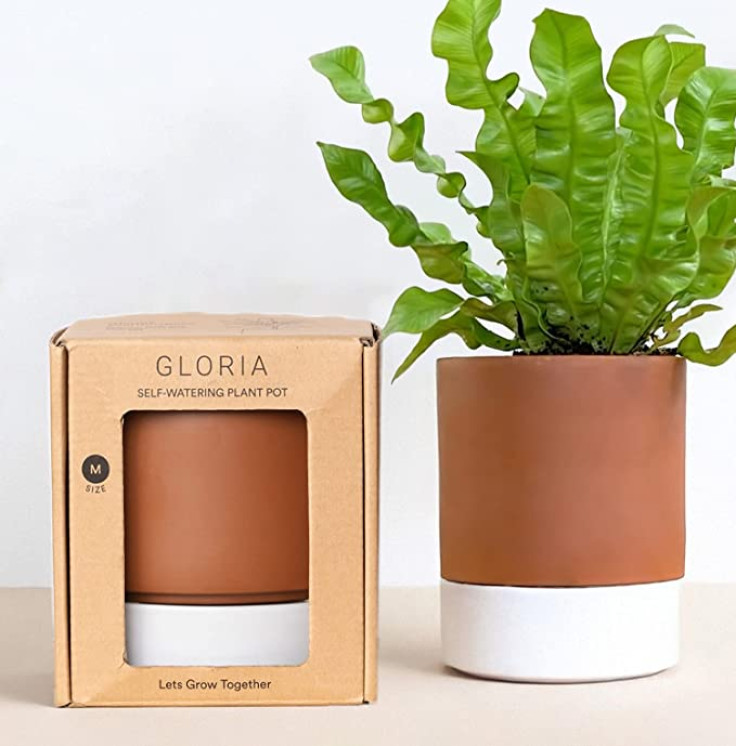 With this innovative self-watering planter from Amazon, you can pretend to be a green thumb even if you don't know the first thing about watering plants. These planters can keep your natural indoor plants' roots hydrated for up to three weeks without you having to remember watering schedules. Use them for a variety of plants, including fresh kitchen herbs, aloe vera, traditional flowers or succulents. With the plant pot's natural cotton wick and premium ceramic base, excess water is absorbed and dispersed amongst the roots for a self-contained design.
Add these self-watering planters to your home.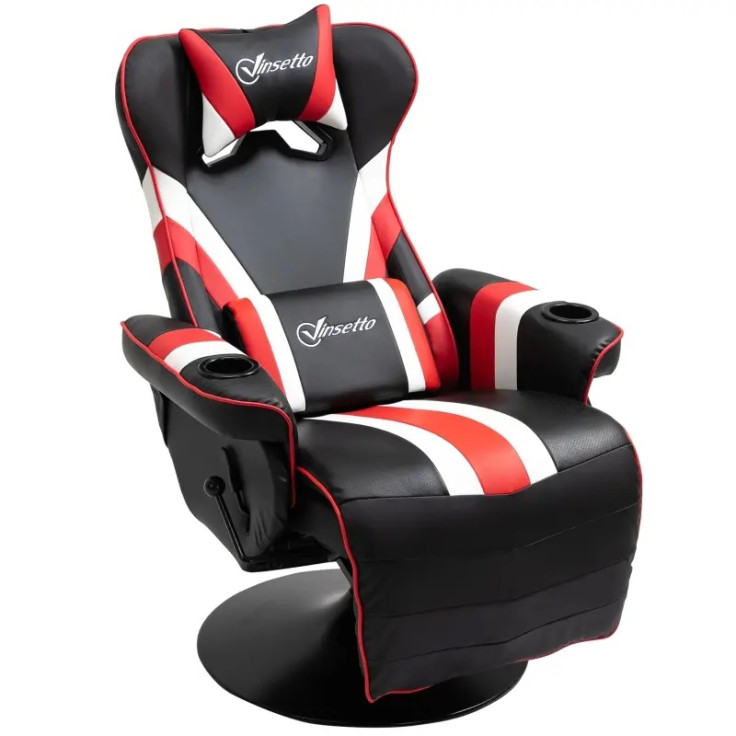 Aosom's gaming-style recliners are the perfect gaming chair for small spaces. They come in the classic model with detailed patterns and cool color combinations, so you can find the perfect gaming chair to fit your gaming setup. With the recliner and footrest, they provide additional support and comfort for long hours of use. Its swivel functionality offers two angles, and the footrest can be raised separately.
38. Complete your aesthetic workspace setup with this functional and beautiful desktop air purifier.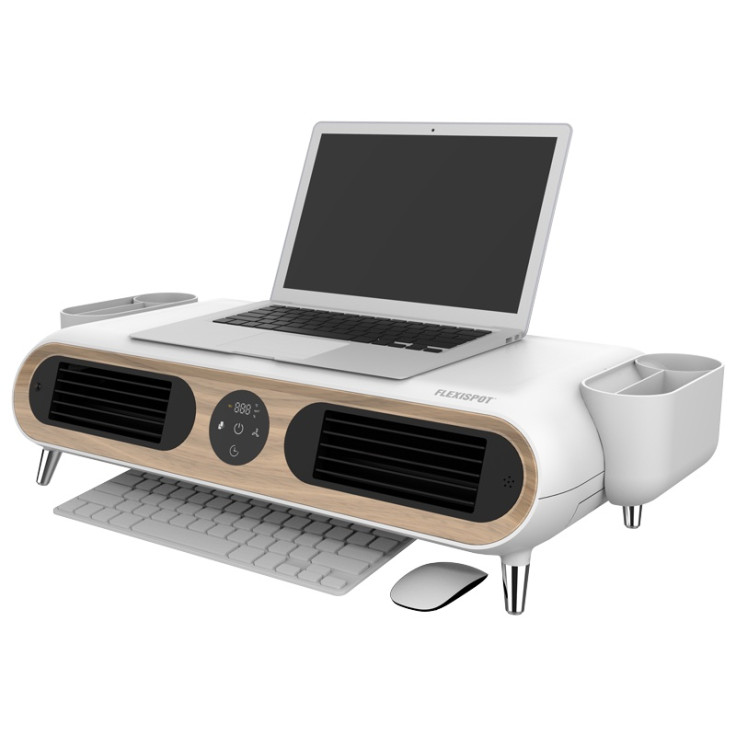 FlexiSpot's desktop air purifier fits right in with the rest of your workspace, making it one of the must-haves for a new normal workstation. It has an ergonomic heightening design that enables it to double as a monitor stand, which helps to correct your sitting posture in front of a computer. It also has a storage area to organize your workspace essentials. And, of course, it filters the air you breathe to prevent the spread of illnesses.
Check out this desktop air purifier.
This motion sensor trash can is truly one of the best Amazon finds right now. With just 2 AA batteries, it can give any area of your house an elevated look while still being a functional addition. Its sleek design makes it look more expensive, while its lid sensor automatically detects when to open. Every time you have an item you need to dispose of, it will open automatically. It also closes tightly to keep any smells contained, and all trash will be completely hidden.
40. Make your greeting cards stand out by customizing them.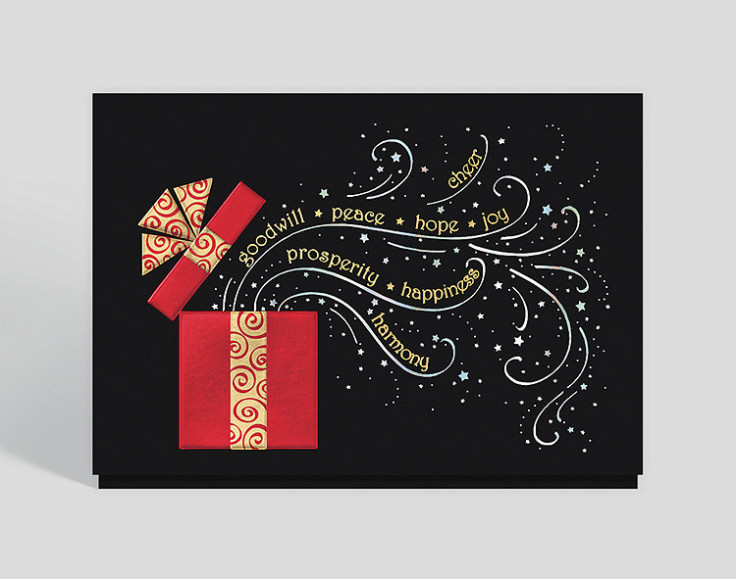 Aside from the holidays, there are so many occasions that call for greeting cards. Even if there is no occasion, a regular day can become more magical if you give your loved ones a customized greeting card to brighten their day. Simply choose from the impressive lineup of card designs from The Gallery Collection and add your customized messages. Can't decide online? Request up to six samples to see and feel the quality of each card.
41. Relax at the end of the day with this heated foot massager.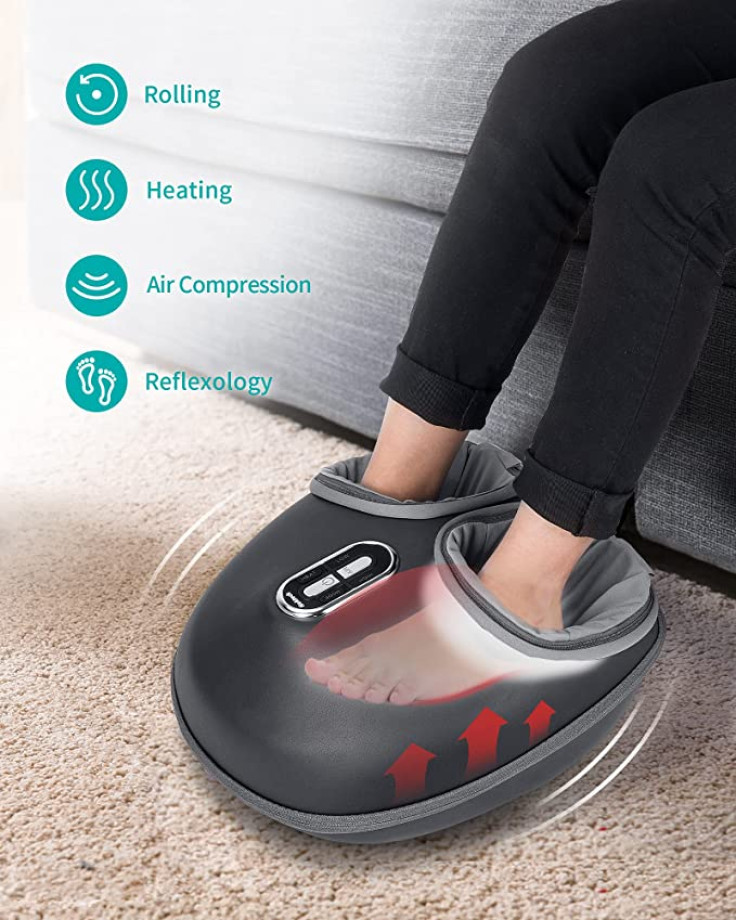 You deserve to feel pampered after a long workday. With this multi-functional foot massager, you can choose the massage that will hit the spot and help you relax. Select from different modes, heat functions, and intensities – customizing your experience every single use. The foot massager also comes with an infrared heating function to relieve stress and tension.
42. Put your safety first and know who's at the door with this video doorbell.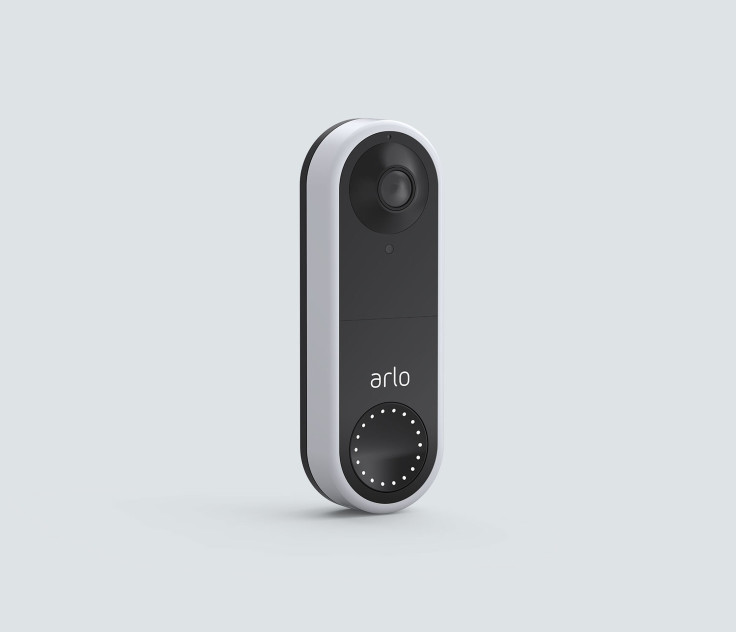 The Arlo wired video doorbell is specifically designed for the front door, so you can see the person on the other side of the door from head to toe. You can even see if a package has been left on the ground. The video doorbell will notify you when motion is detected, and you can view the live video from your phone. The product uses your existing doorbell as its power source.
Get Arlo's wired video doorbell. Compatible with Amazon Alexa and Google Assistant.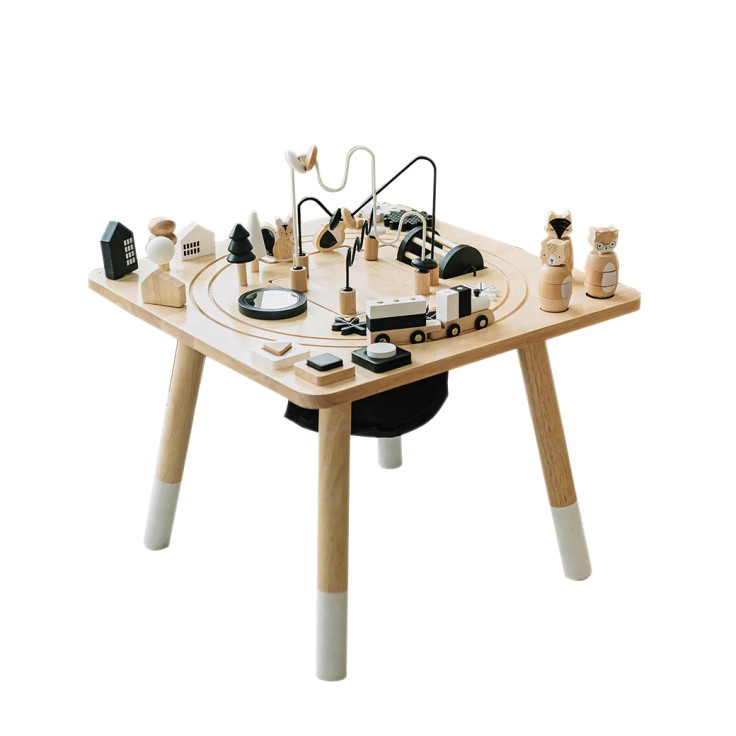 Modern moms will love this activity table from Modern Nursery. It's a table filled with different activity options for the little ones, keeping them occupied for hours on end. It comes with a shape-sorting puzzle, a stackable puzzle in animal shapes, and much more. It has a smart, modern and minimalist design so it can fit any home design. With detachable legs and a cotton storage bag, storage is also a breeze.
Get this activity table from Modern Nursery.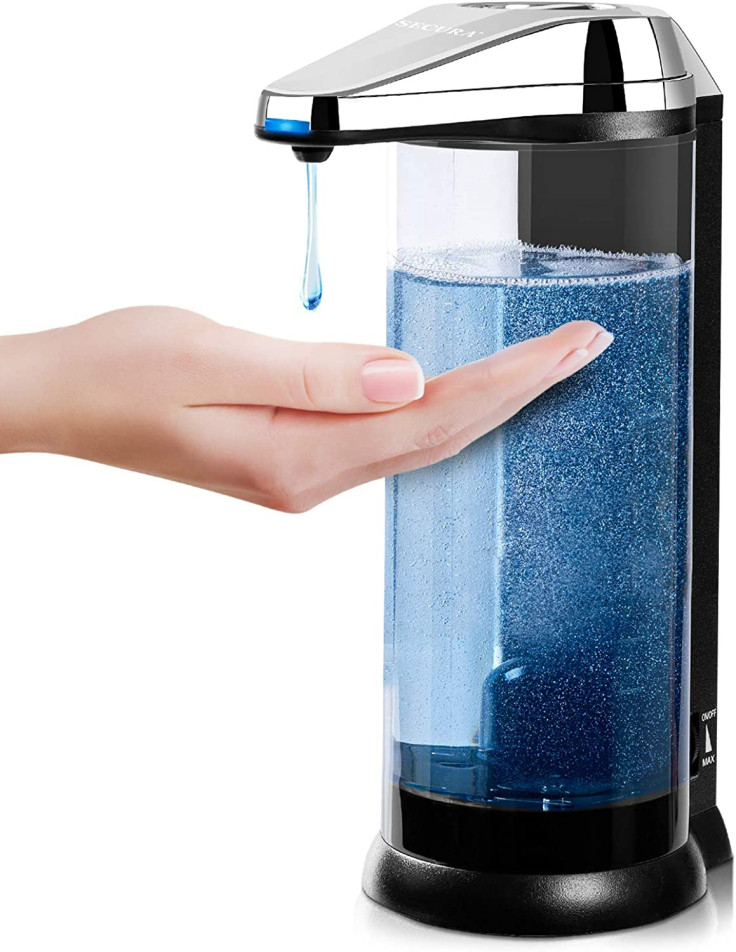 Keeping the hands clean is important to avoid the spread of germs. This automatic soap dispenser makes it effortless to dispense soap so you can focus on washing your hands. It is water resistant and battery operated, with a 17 oz capacity. It also allows you to control the amount of soap dispensed, so you're not wasting product. Choose to dispense anywhere from 0.03-0.19 oz. per activation, which is triggered when your hands are within 2.75 inches of the infrared sensor.
Get this bestseller for $24.64.
45. Never worry about power again with this power backup station.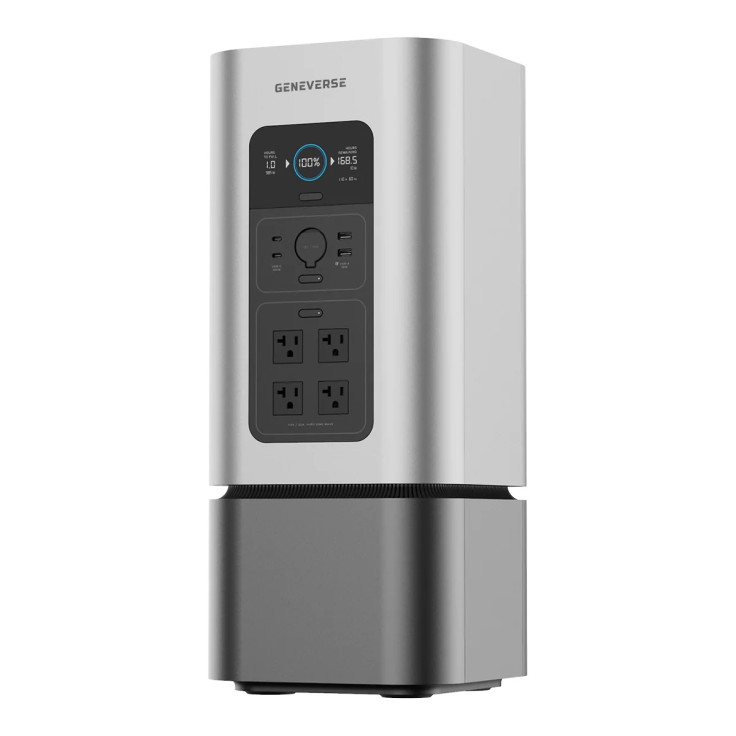 In cases of emergency, you want a backup power source. This is exactly what the Geneverse HomePower 2 backup battery power station offers. Aside from a viral Tiktok trend, it is also the first emergency power supply designed for modern homes. Simply turn it on, plug it in and voila – you have power at home. This emergency power supply can last up to 7 days, perfect for situations when there is an extended power outage. No need to worry about running the home and keeping vital devices plugged in.
46. Try all those oil-free Tiktok recipes with this oven air fryer.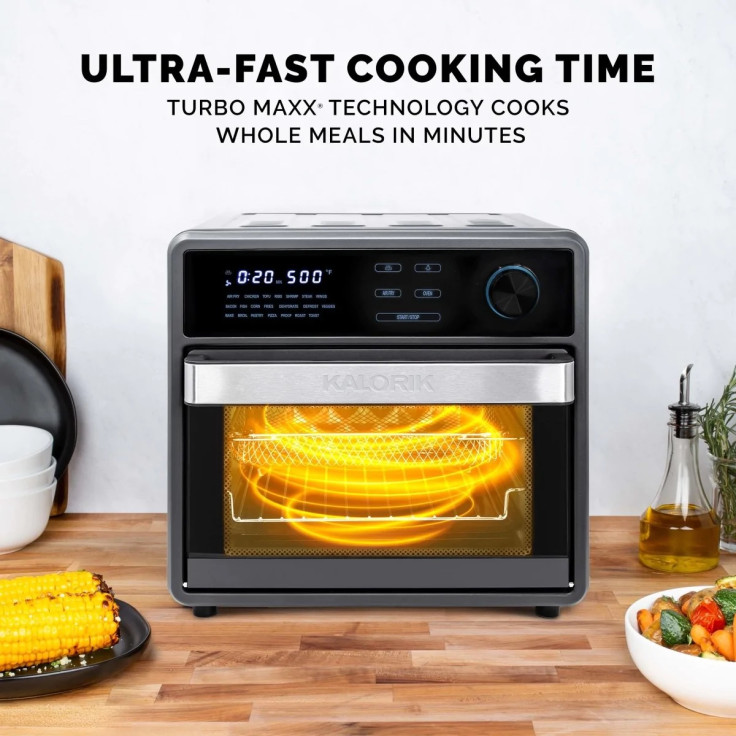 The Kalorik Turbo MAXX air fryer is a 9-in-1 product that allows you to air fry, bake, roast, toast, braise, grill, sear, broil and dehydrate. It covers all basic cooking techniques, giving you an all-around appliance for everyday cooking. Its supercharged technology cooks full meals within minutes, and its intuitive touch design lets you handle the product with ease. With 21 smart cooking presets, cooking will never be stressful ever again.
47. Prepare fresh juices on the go with this USB blender.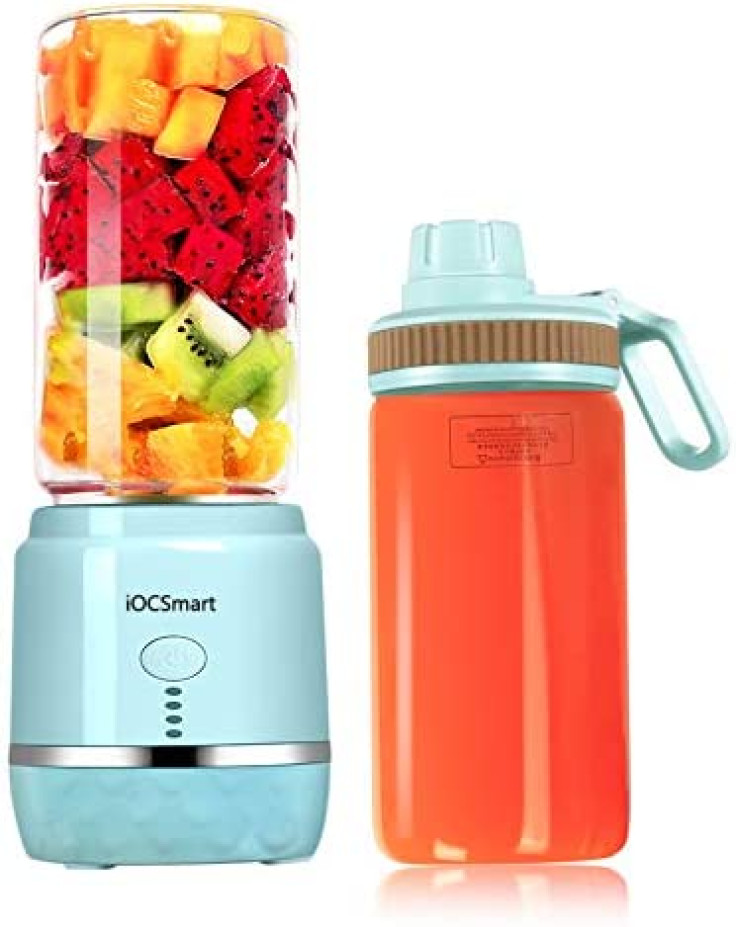 It's USB-powered, detachable, easy to clean and portable. What else could you wish for? With this iOCSmart personal blender, you can mix fruits and vegetables and make juices, milkshakes, smoothies, and baby foods in just the right amount. It's lightweight and easy to wash, making it a convenient carry when you need to go outdoors or travel. If you have a power bank, you can also recharge it on the go.
Buy it from Amazon for $33.99.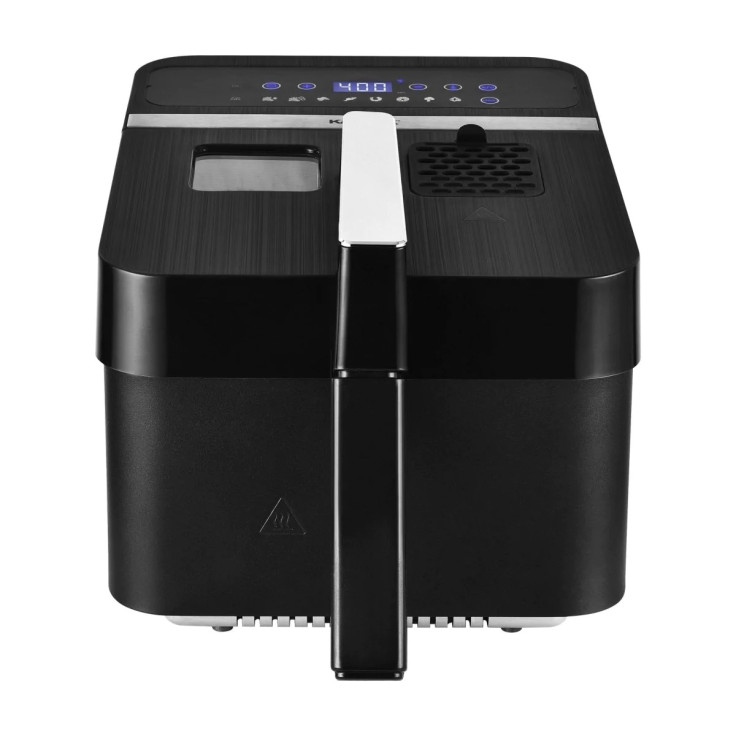 Ready to cook all your fried and deep-fried favorites? The Kalorik 2-in-1 digital air and deep fryer combo lets you have it all. By combining two appliances in one, you get a power-packed device without taking up more counter space. Prepare quick snacks or full meals with ease using its Rapid Hot Air Technology, which cooks meals up to 30% faster. No preheating is required! With its 3-quart basket, you can prepare up to 4 servings in one go.
Get this dual-purpose appliance now.
49. Always have safe drinking water ready with this water filter.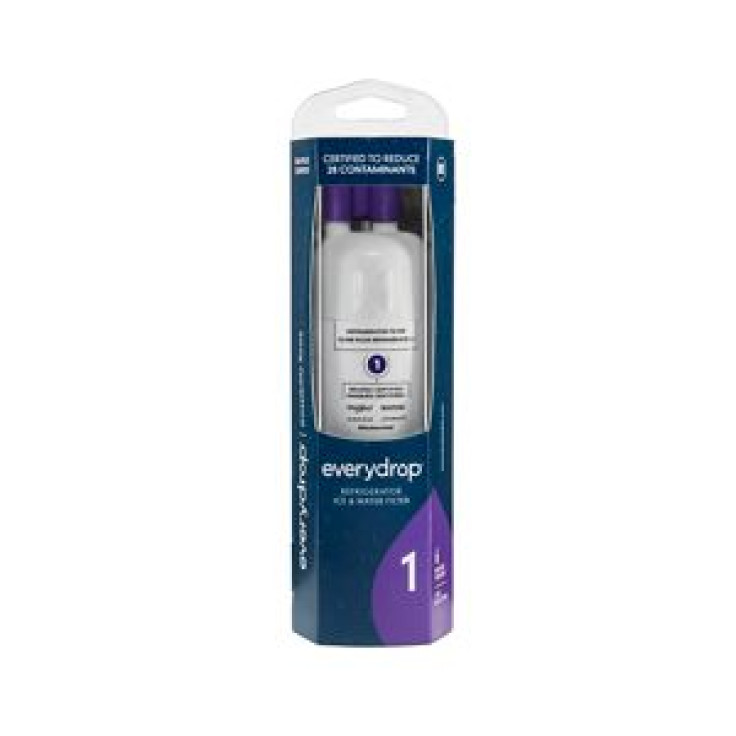 Everydrop's NSF-certified refrigerator water filter reduces 28 contaminants, including pesticides and up to 99% lead. Its filter provides you with clean, fresh-tasting water for up to six months or every 200 gallons before needing replacement – equivalent to 1,500 plastic water bottles saved. It is compatible with major refrigerator brands such as Whirlpool, Maytag, Amana, KitchenAid and JennAir.
Get your everydrop® water filter here.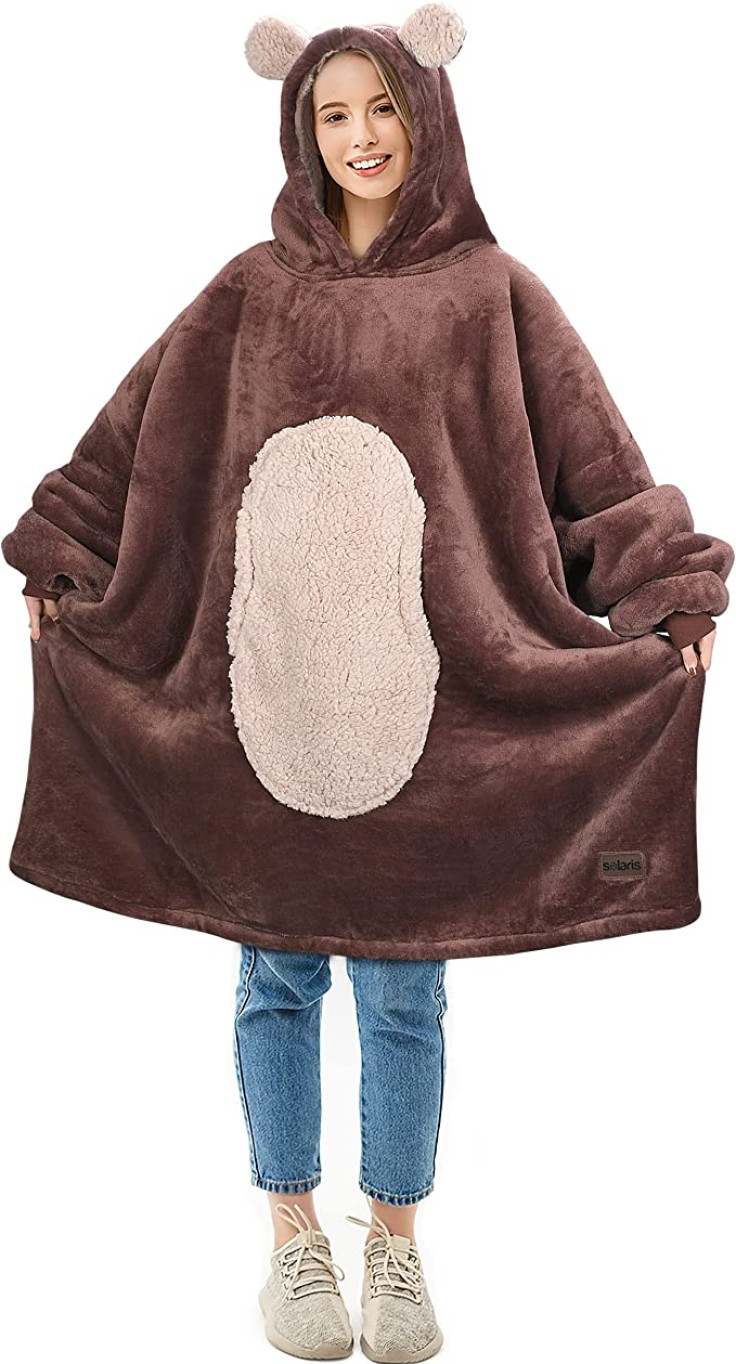 Who doesn't want to be comfortable at home? This oversized blanket sweatshirt ticks all the boxes of what you need when you want to relax and feel cozy indoors. It has an oversized roomy fit, with soft, fluffy sherpa lining that lets you cozy up in bed, in front of the TV or your reading nook with no care in the world. It's not just a must-have for winter, it's also a great gift for everyone who loves to lounge at home. With this item, you can be the epitome of viral Tiktok loungewear.
51. Say goodbye to pet hair everywhere with this washer and dryer filter.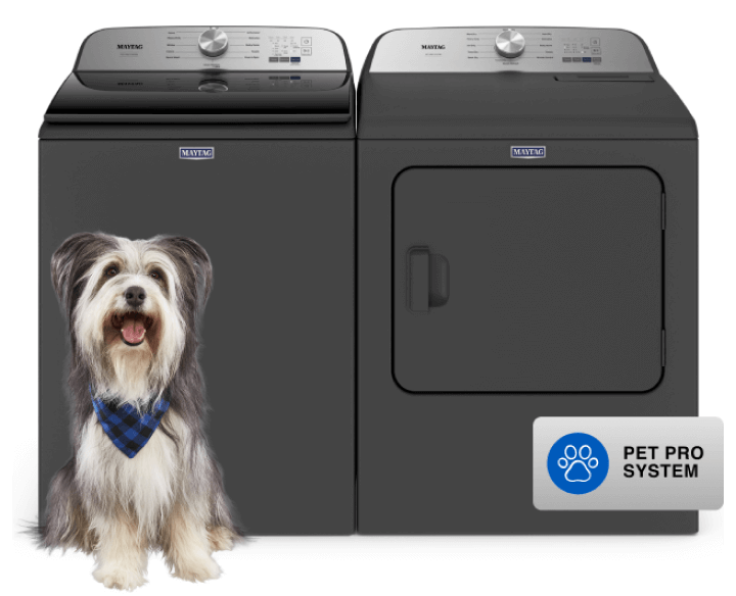 As a pet owner, you know the struggle of having pet hair cover everything you own. Maytag's Pet Pro system includes a Pet Pro filter in the washer that can remove up to five times more pet hair. It also comes with a lint trap in the dryer to catch all the additional pet hair. By the end of your laundry cycle, you are sure to have pet-hair-free clothes to wear.
Get this pet hair cleaning set.
52. Gift this painting set to the budding artist in the family.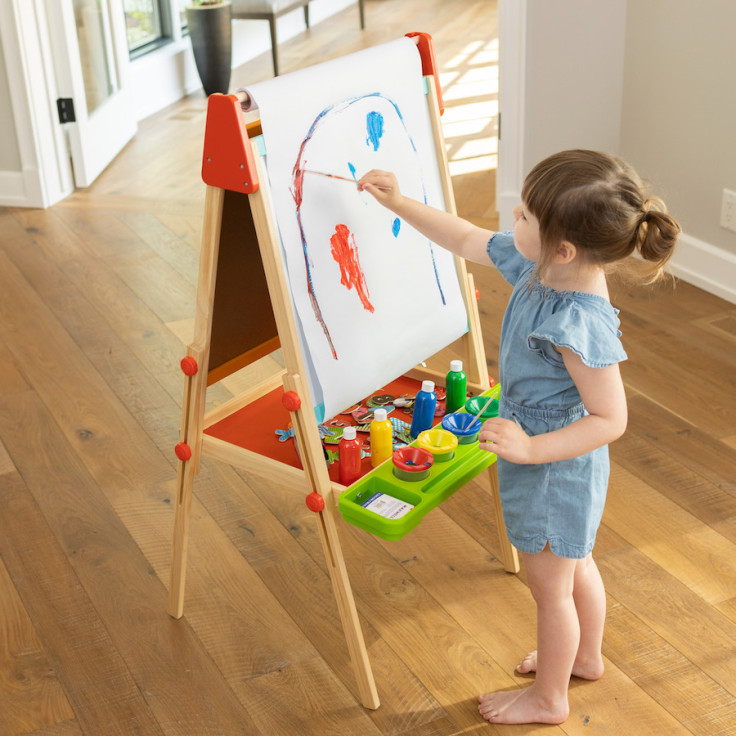 Be the best and most supportive parent by giving your little Picasso everything they need to create their masterpiece. This ultimate easel set has everything from a blackboard to a magnetic whiteboard and a painting canvas. They can even practice their math and alphabet lessons using the magnet letters, numbers and math symbols when they get tired of drawing. Attach a paper roll on the top and let your kids' creativity run wild using the paint set included.
Order the ultimate artist easel set.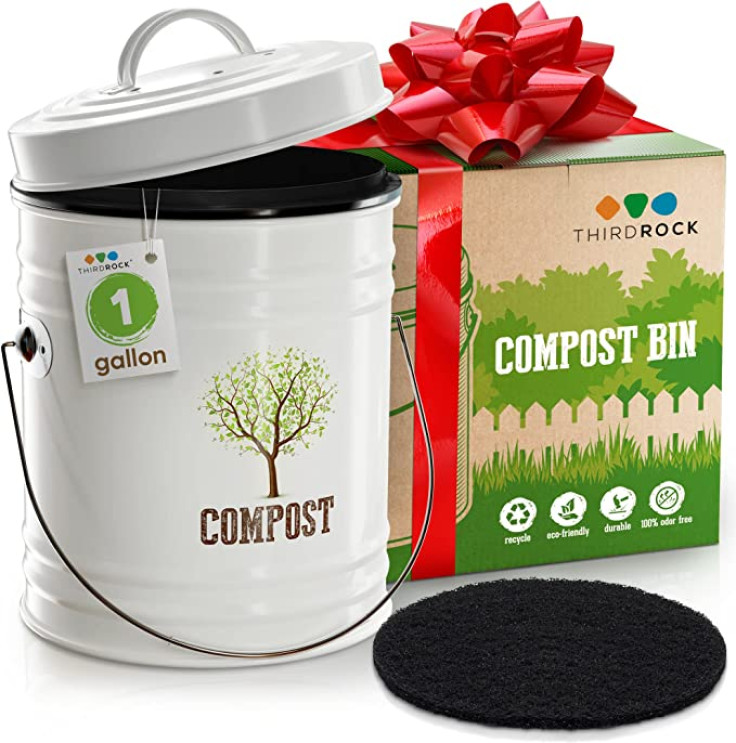 Want to contribute less waste to landfills? Get into the habit of composting with Third Rock's one-gallon compost bin that is small enough for kitchen counter recycling. Its replaceable charcoal filter keeps the odors in control, so you will not be bothered by the food and fruit scraps you add to the composting bin. The compost bucket is also designed for kitchen wear and tear – absolutely no rusting, scratching or chipping to worry about.
Order yours from Amazon for $34.99. Gift wrap available.
54. Make a statement with these men's swimwear using recycled plastic.
Denmark's MARDA is known for its modern sustainable swimwear brand. They make premium swim shorts from plastic taken out of the oceans. When you buy MARDA's high-end pieces, you are not just buying quality swimwear. You are also joining a movement to save the future. The brand is dedicated to sourcing 100% recycled materials and being innovative in its designs, all for the love of the planet.
See MARDA's swimwear line here.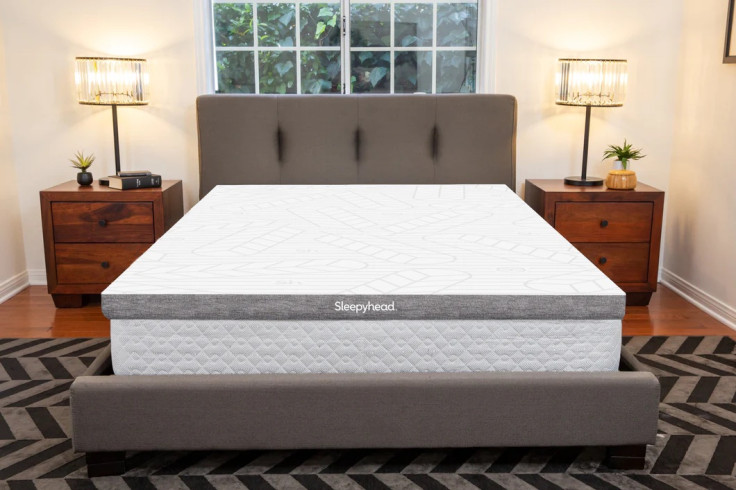 The Sleepyhead Gel Topper is the perfect sleeping companion for every sleepyhead. It uses the power of gel properties to come up with a cooling mattress topper that provides restful sleep. This product is 100% gel-infused, which helps regulate your body temperature and conforms to your body for an all-around comfortable sleep. It also comes with a washable cover to keep germs away.
Get the Sleepyhead Gel Topper now.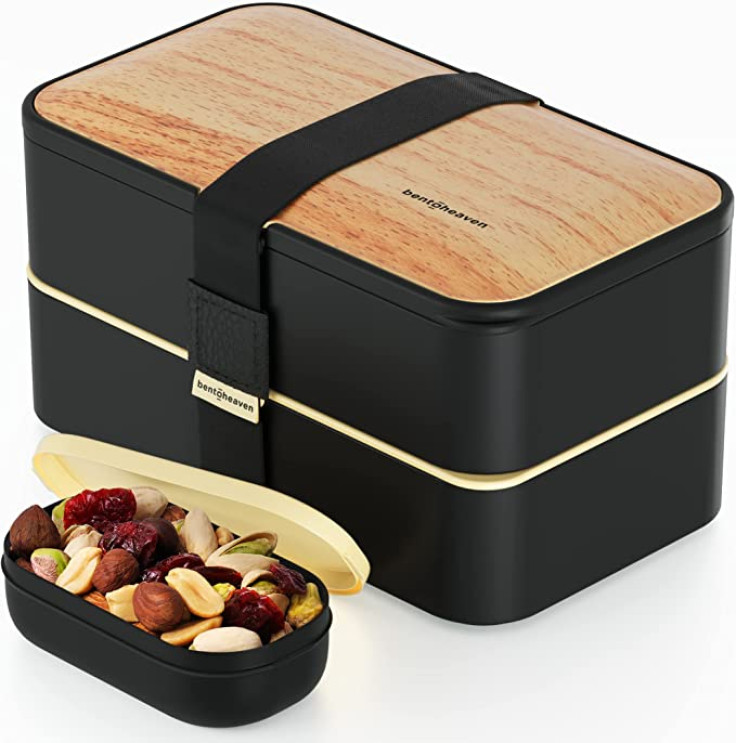 Packed lunches are made with love. They can also look the part when you get bentoheaven's Japanese-style bento boxes that turn homemade meals into works of art. With a range of colors, including classic black and white and six other unique options, there is a lunch box fit for every member of the family. The lunch box comes in stackable components to provide enough space for a full meal. Free adjustable dividers, eating utensils, a sauce container and a sealing strap are included.
Get your aesthetic lunch box for $26.94.
57. See the pure joy in your toddler's eyes when you get this unique baby rocker.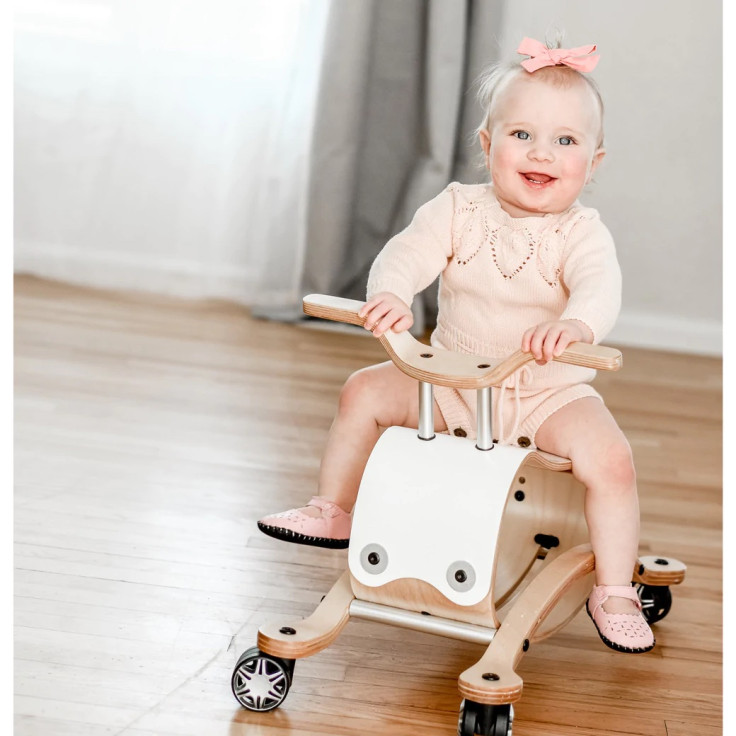 There is never a dull moment when you have a child. With the Wishbone Flip cute baby rocker, they can have hours of enjoyment on a toy that looks as cute as them. It has an innovative flipping mechanism, which transforms it from a rocking to a rolling toy. Its four caster wheels allow it to spin and drift, while its adjustable seat height ensures it will remain your child's favorite toy even as they grow older. It's like having multiple toys in one. Want something smaller? There's also the Wishbone Mini Flip.
58. Be the master of toasted sandwiches with this grill & sandwich maker.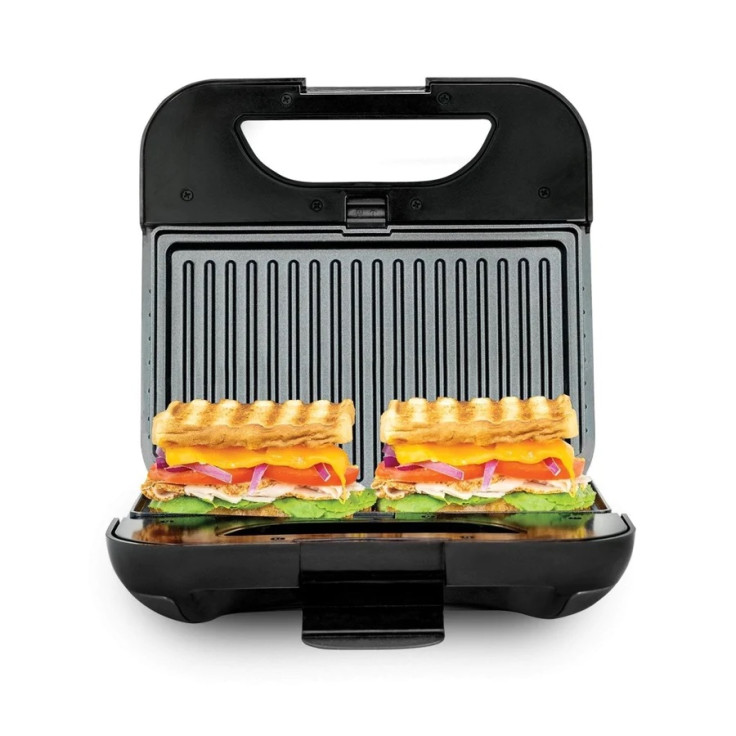 If you've seen countless Tiktok viral recipe videos, you know that no two sandwiches are the same. When you have Kalorik's multi-purpose waffle, grill and sandwich maker, every sandwich is guaranteed to offer a uniquely satisfying experience. Choose from the interchangeable waffle plate, griddle, grill and sandwich plates to customize each meal from breakfast to dinner and snacks in-between. With this handy multi-purpose appliance, you can prepare your eggs, waffles, bacon, grilled cheeses, toasted sandwiches and even pizza pockets with ease.
Get the multi-purpose waffle, grill and sandwich maker.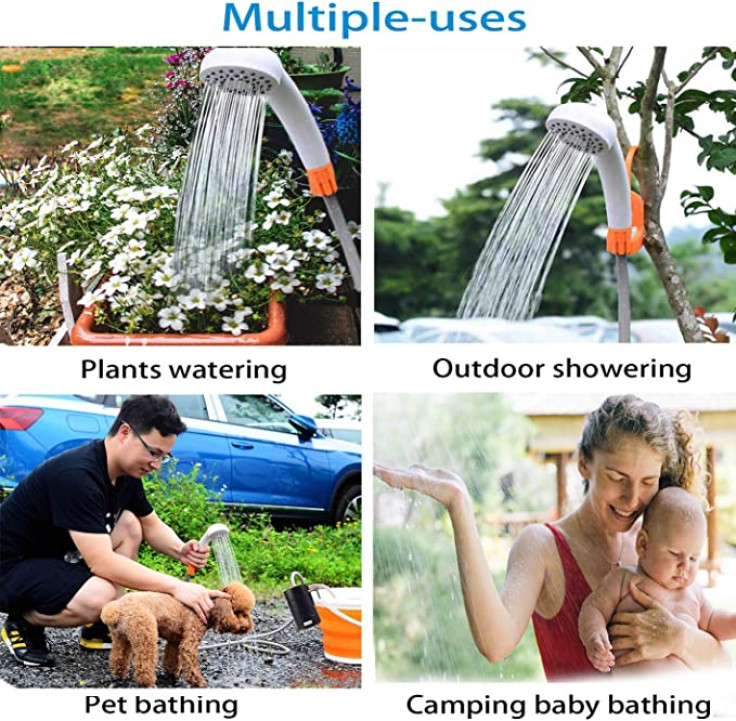 Multipurpose products are some of the best Tiktok finds. If you're a fan of camping and bathing, this 1.8m long hose camping shower pump is the best of both worlds. Now, you can have your showers outdoors. You can also bring it to your camping trips. Especially if you have a child with you, this makes bath time less of a hassle. The hose with a shower head can also be used to bathe pets outdoors or water plants more conveniently.
© Copyright IBTimes 2023. All rights reserved.