'50 Shades Of Grey' Movie: Who Is Dakota Johnson, The Official Anastasia Steele? [PHOTOS]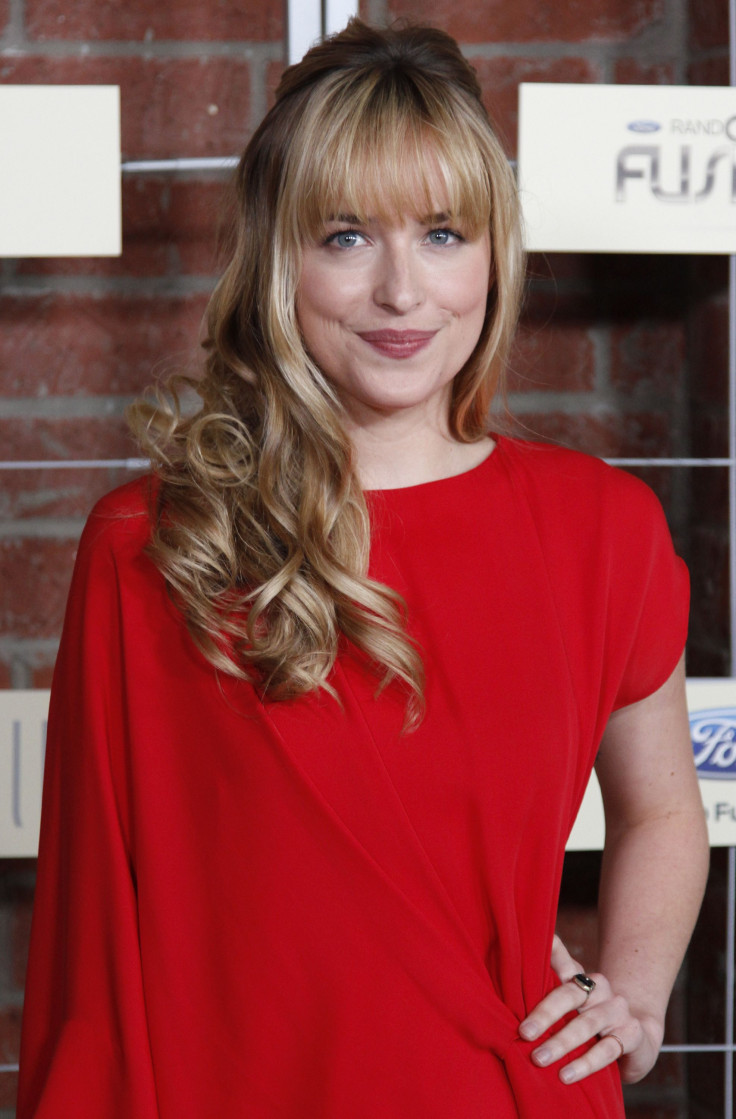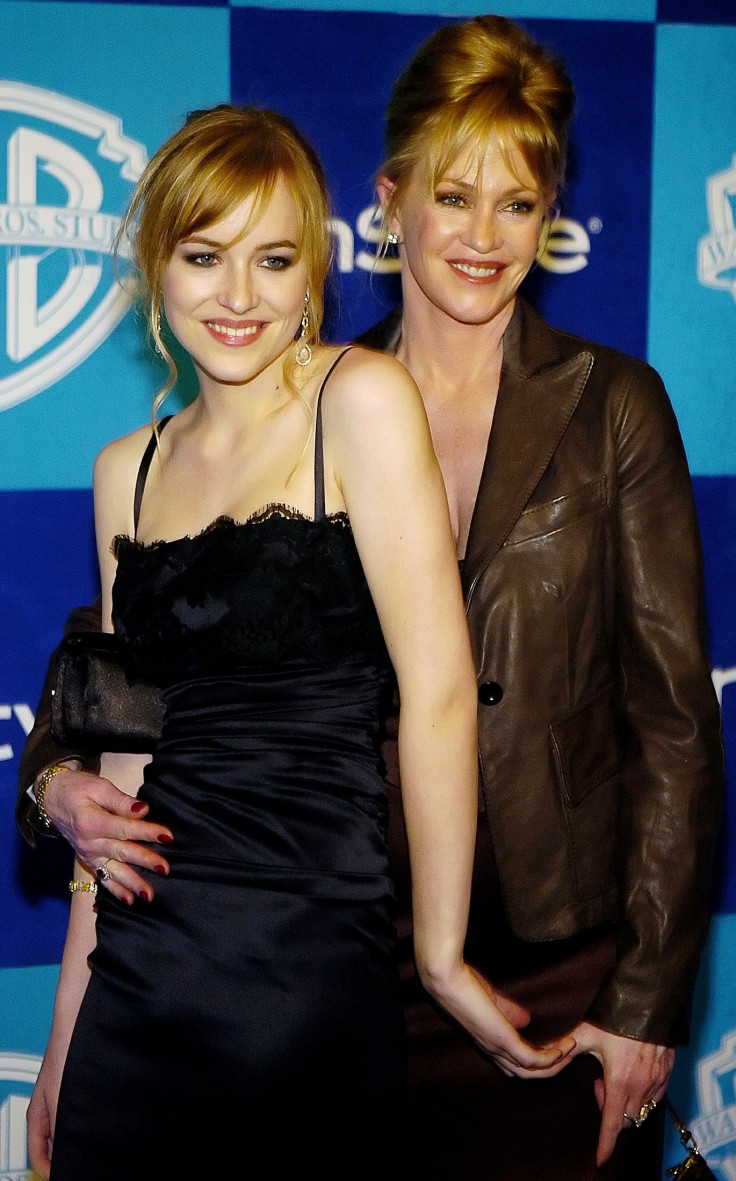 The stars of the highly-anticipated film adaption of the erotic series "Fifty Shades of Grey" were announced Monday with actors Charlie Hunnan and Dakota Johnson starring as the official leads. While some fans were disappointed with the filmmakers and author E.L. James' choices to fill the shoes of the characters, others were more interested in learning about the relatively unknown actors who secured the coveted roles. So just who is the films' lead actress and the future Ms. Anastasia Steele, Dakota Johnson?
While not a family-known name, Johnson has already made her imprint on the entertainment business long before she was named Anastasia Steele, a woman described in the novels as a sexually inexperienced 20-something college graduate looking for love. According to the 23-year-old's IMDB page, she has starred in critically acclaimed films such as "The Social Network" starring as Amelia Ritter and the 2012 comedy "21 Jump Street" opposite Channing Tatum and Jonah Hill. While currently in pre-production on "Fifty Shades," the actress is also reportedly working on roles in the films "Cymbeline," and "Need For Speed."
While blockbuster films may just be her strong suit, the Texas-native may also be familiar to TV audiences after guest starring on the hit mockumentary series "The Office" as "Kevin's replacement" earlier this year and even landing a starring role in a FOX network situation comedy series. According to her IMDB, Johnson stared in the series "Ben and Kate" for two years before its official cancellation in Jan.
While never winning a role for her solo work, Johnson was awarded "Miss Golden Globe" in 2006, a small consolation for being the daughter of Hollywood A-listers, Golden Globe winner Don Johnson and Oscar-nominee Melanie Griffith. According to a report from The Guardian Monday, the actress is also the granddaughter of longtime actress and star of the 1963, Alfred Hitchock horror film "The Birds," actress Tippi Hedren.
Author of the bestselling series, E.L. James, was the first to announce Johnson and her "Fifty Shades" co-star and 33-year-old "Sons of Anarchy" actor Charlie Hunnan had secured the roles on Twitter Monday. "Good moaning all. Hold on to your hats… I am delighted to let you know that the lovely Dakota Johnson has agreed to be our Anastasia in the film adaption of Fifty Shades of Grey," James said. "The gorgeous and talented Charlie Hunnan will be Christian Grey."
Despite gaining some criticism for the casting choices, James, 50, took to Twitter again Monday to defend the decision. "To all the supporters, lovers and haters, thank you so much for the passion you have for this project," she said. "You all rock. All of you."
© Copyright IBTimes 2022. All rights reserved.
FOLLOW MORE IBT NEWS ON THE BELOW CHANNELS