6 Killed, Others Injured In Liquid Nitrogen Leak At Georgia Poultry Plant
KEY POINTS
A liquid nitrogen leak at a poultry plant caused several deaths and injuries
Five of the victims died at the plant and another die in the emergency room
Liquid nitrogen can be potentially harmful when it displaces the oxygen in the air
Six people were killed while 11 were sent to the hospital due to a liquid nitrogen leak at a poultry plant in northeastern Georgia.
The incident happened at around 10 a.m. on Thursday, Hall Country Fire Services spokesman Zach Brackett said as per Reuters. By the time the first responders arrived at the site, many of the workers were already gathered outside the poultry plant.
Five of the people died at the Foundation Food Group Plant, formerly known as Prime Pak Foods, while another died in the emergency room. Those who were injured, including three who were said to be in critical condition, were reportedly treated for respiratory symptoms. Four of the firefighters who responded also experienced respiratory symptoms, officials noted.
The rest of the workers were transferred to a nearby church to be evaluated. Although the leak was not airborne, the children at a nearby school were also kept indoors for safety, the Associated Press (AP) reported.
Nicholas Ancrum, Food Foundation Group spokesman, noted that the incident appeared to be a result of a nitrogen line rupture. He also said that further investigation would ensue to determine the possible cause of the leak.
"Every team member is equally important to us, and our hearts go out to their families and communities who have suffered such a devastating loss," Ancrum said.
"All these folks who came to work today didn't expect something like this, so please keep them in your prayers," Hall County Sheriff Gerald Couch said, adding that authorities are already working on notifying the family members of the deceased.
Liquid nitrogen is commonly used in various industries, but it can actually pose serious hazards. In the food and pharmaceutical industries, liquid nitrogen is used for efficient chilling or freezing, Air Products and Chemicals, Inc noted. In the case of Foundation Food Group, outlets noted that the facility processes raw chicken to make products such as chicken fingers, which they then freeze.
Although liquid nitrogen appears to be harmless because it is non-toxic, it can become an asphyxiant because it can displace the oxygen in the air to dangerous levels.
"Because 78 percent of the air we breathe is nitrogen gas, many people assume that nitrogen is not harmful," the U.S. Chemical Safety Board (CSB) said. "However, nitrogen is safe to breathe only when mixed with the appropriate amount of oxygen."
Also dangerous is the fact that nitrogen doesn't have a specific smell that will allow people to detect whether the air already has dangerous nitrogen levels. An oxygen-depleted, nitrogen-rich environment can only be determined using specific instruments, CSB said.
Liquid nitrogen can also cause serious damage to tissues. In 2019 doctors had to remove a woman's gall bladder and parts of her stomach after she consumed a drink that had been infused with liquid nitrogen. The woman reportedly felt sick "within seconds" and had to spend days in the Intensive Care Unit.
Only recently, two workers at a plant in Los Angeles also died because of a possible liquid nitrogen leak, Reuters said.
In the case of Foundation Food Group, the AP noted that it had faced several safety violations in the last 10 years, but none that were related to its refrigeration system.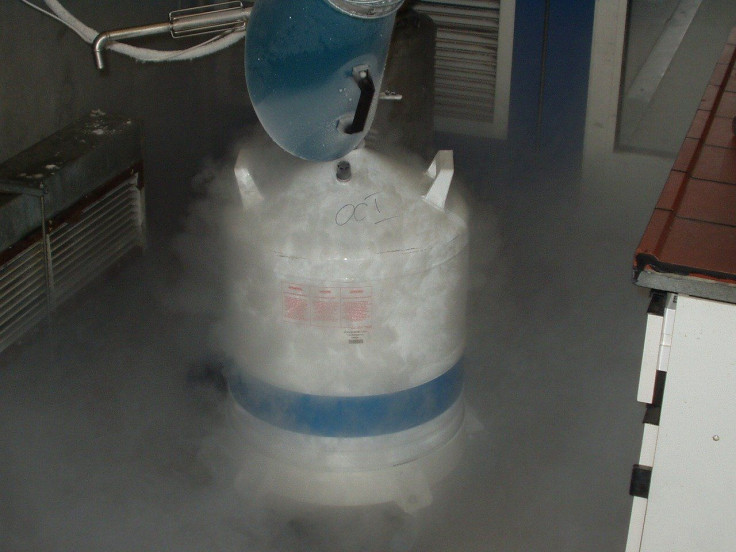 © Copyright IBTimes 2023. All rights reserved.