6 Moments You Missed On 'DOOL,' 'Y&R,' & 'B&B' This Week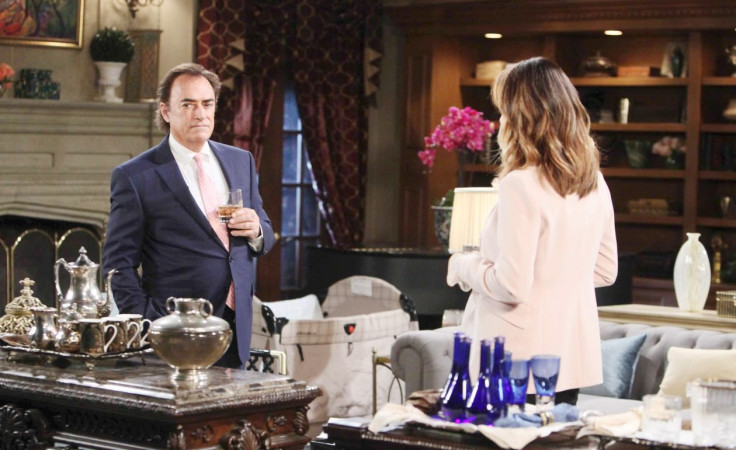 The temperatures outside may be freezing, but the fictional worlds of "Days Of Our Lives," "The Young and the Restless," and "The Bold And The Beautiful" weren't afraid to crank up the heat in more ways than one.
From shocking murders and heart-breaking goodbyes, to major bombshells and reunions, the week of Jan. 15 seemed to have it all. In case you missed a moment of the action, here are the six biggest moments to occur this week on all three shows.
"Days of Our Lives" (NBC)
Theo Leaves Town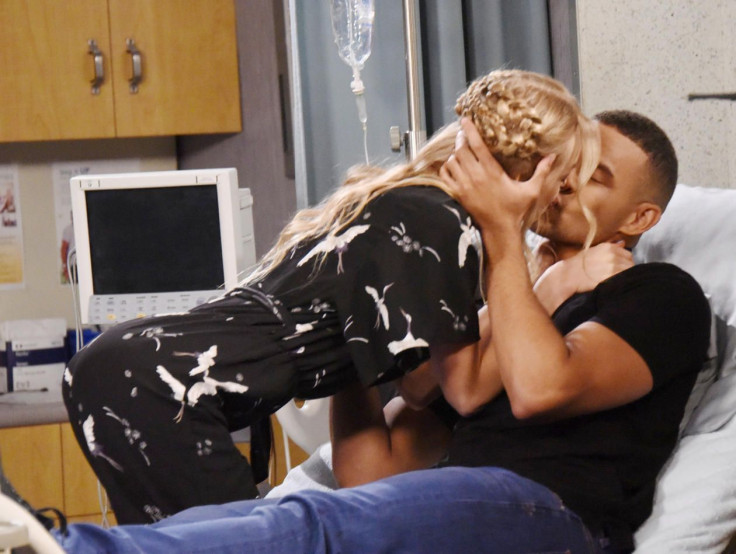 After learning the only way he had hope of potentially walking again was through a trial in South Africa, Theo (Kyler Pettis) shared an emotional goodbye with several of his loved ones this week on "Days of Our Lives." Among those who were there to see the tearful young man off were his father, Abe (James Reynolds), sister, Lani (Sal Stowers), brother, Chad (Billy Flynn) and sister-in-law, Abigail (Marci Miller), and of course, his girlfriend, Claire (Olivia Keegan).
Andre Is Murdered
After secretly working with Vivian (Louise Sorel) and Stefan (Tyler Christopher) to take over the family company, Andre (Thaao Penghlis) has made even more enemies than ever in Salem. Between the two of them, who have decided he is no longer useful for their scheme, Gabi (Camila Banus), who he fired from her own company, and Chad (Billy Flynn) who learned Andre was double-crossing him, he's become a despised man. Now, someone had him killed, and an investigation is underway to try and find out who.
"Young And The Restless" (CBS)
Lily And Cane Finally Reunite
After finally acknowledging that neither one of them really wanted their marriage to end, and a series of missed connections in Paris, Lily (Christel Khalil) and Cane (Daniel Goddard) finally got back together. The pair have not only officially called off their divorce, but Cane is moving back in with his wife and their kids—and also bringing baby Sam with him.
Tessa Steals From Mariah
Tessa (Cait Fairbanks) was under pressure to come up with a new hit song or risk losing her recording contract, and in a moment of desperation, she did the unthinkable. She stole Mariah's (Camryn Grimes( journal, and used the entries her former friend wrote about the feelings she had for her to create her new song. However, as she performed it on "The Hilary Hour," Mariah lost it, and called her out on air for stealing her words.
Graham Dies
After breaking into Ashley's (Eileen Davidson) lab and stealing chemicals, Graham (Max Shippee) prepared to finally end Dina's (Marla Adams) life. However, things took a turn he never expected when he went to inject her the lethal concoction, as she woke up and fought with him, and the struggle only came to an end when the syringe wound up in his arm instead. Shockingly, when the doctors revealed he would not be revived, and asked for the next of kin's permission to turn off his life support, Dina had a lucid moment, and allowed for the machines to be turned off.
"The Bold and the Beautiful" (CBS)
Liam Officially Ends His Marriage To Steffy
After leaving her guessing as to whether or not he would forgive her for sleeping with his father, Liam (Scott Clifton) decided to officially end his marriage to Steffy (Jacqueline MacInnes Wood). The move to take off his ring and give her annulment papers came after he was repeatedly encouraged to forgive her because she was pregnant with his child, but he couldn't get past the betrayal in the end.
To see how these stories continue to play out next week, tune in to "Days of Our Lives," weekdays on NBC, "The Young and the Restless," weekdays at 12:30 p.m. EST on CBS, and "The Bold and the Beautiful," weekdays at 1:30 p.m. EST on CBS.
© Copyright IBTimes 2023. All rights reserved.