6 Movies To Watch On Netflix On New Year's Eve
If you're not into watching the ball drop, there's always Netflix. There are plenty of New Year's Eve movies to watch to help you ring in 2020.
"Ocean's Eleven" The original 1960 movie, which stars Dean Martin, Frank Sinatra and Sammy Davis Jr., takes place on New Year's Eve. Danny Ocean (Sinatra) puts together a team to rob a few Las Vegas casinos.
"About A Boy" Hugh Grant's Will is a rich man with no responsibilities who wants to meet women with children because he believes they have lower standards. He meets Rachel (Rachel Weisz) on New Year's Eve. That's the fateful night they share their first kiss and he lies about having a son.
"About Time" Tim (Domhnall Gleeson) learns that his family can travel through time and decides to get his dream woman (Rachel McAdams). The movie features a very romantic New Year's Eve kiss.
"Rosemary's Baby" Start off 2020 with a classic horror movie. Rosemary Woodhouse (Mia Farrow) and her husband Guy (John Cassavetes) move into a new apartment building and she gets pregnant. After she gives birth, she realizes that her baby isn't exactly normal--and neither are her new neighbors. This flick only has one scene set during a New Year's Eve party, but it's an important one.
"Poseidon" This 2006 disaster movie shows a luxury cruise ship during an ostentatious New Year's Eve party, but the night takes a turn when the ship starts sinking. The movie, which bombed at the box office, has an all-star cast with Emmy Rossum, Kurt Russell, Josh Lucas, Andre Braugher, Richard Dreyfuss and Fergie appearing.
"Happy New Year" Streetfighter Charlie's (Shah Rukh Khan) father was set up. He was framed for stealing diamonds in this 2014 Bollywood comedy, but Charlie has a plan to get revenge—and it involves entering a dance competition with his team of thieves.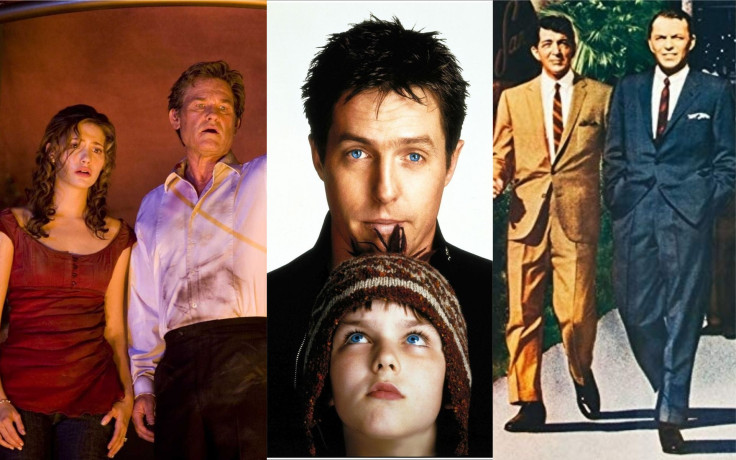 © Copyright IBTimes 2023. All rights reserved.