7 Biggest Tech Fails Of 2015: Hoverboards, Apple Battery Cover, Samsung Galaxy Note 5 S-Pen And More Disasters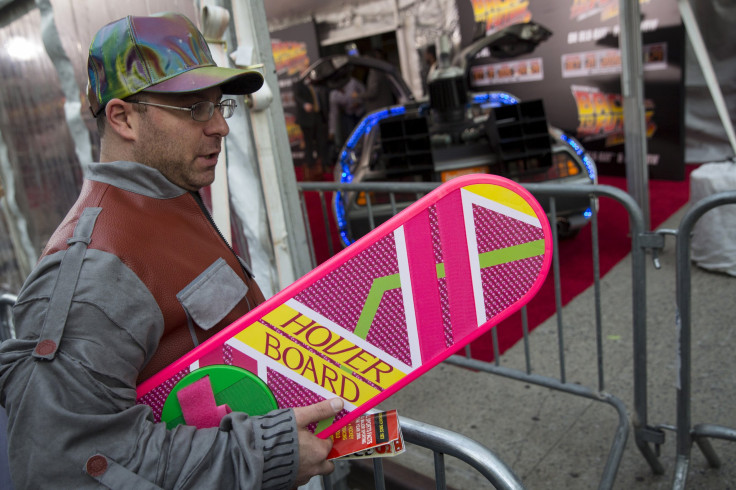 2015 saw some of tech's biggest product launches, but it was also the year of some of the industry's biggest slip-ups. For every groundbreaking Surface Book, there was one ground-burning hoverboard. It was the year NASA released close-up images of Pluto, but it was also the year Samsung released a phone that broke when the stylus was inserted the wrong way. No matter how many advancements we see in science and technology, it seems there's always a fail not far behind. Here are seven of 2015's biggest.
Samsung Galaxy Note 5 S-Pen
To say the stylus is a key selling point of the Note 5 would be a big understatement. The phone is even named after the feature. But Samsung managed to ship a phone that, if the stylus is inserted the wrong way, will lose its stylus-detection abilities. Samsung never foresaw the possibility that customers might confuse the two ends of the stylus and push the wrong end into the housing.
Samsung responded to criticism by pointing to a line in the Note 5 user guide: "Inserting the S Pen the wrong way can cause it to become stuck and can damage the pen and your phone." The line didn't appear in the Note 4 user guide, but the top of that stylus was too big to push into the phone in the first place. Apparently, anyone confused by a strange design choice that can break an almost-$800 phone only has only himself to blame.
Apple TV
It took three and a half years for the fourth-generation Apple TV to arrive, and it still felt rushed. First there was the text input, which is an exercise in frustration. Users are expected to hunt-and-peck along a giant line of letters. Bluetooth keyboard support didn't make it across. Even the remote app, which CEO Tim Cook demonstrated at the Apple Watch launch as one of his favorite apps, didn't work with it. Then there was the bizarre missing text entries in the software.
For a product meant to reshape television, the new Apple TV got off to a very rocky start.
Apple Smart Battery Cover
Coming from a company known for prizing form over function, this was bad. The smart battery cover, which launched in December, cost $99. It also didn't look particularly nice. How did Apple, the company that consistently ships mice that are nicer to look at than use, ship this? Buyers praised the slim feel in the hand, the seamless integration with the operating system and the rugged silicon exterior. But it didn't matter; there was no getting over that hideous hump.
Google Map Maker
The tool was intended as a way of letting users update local map areas and keep Google Maps up-to-date. Although it has been available since 2008, it wasn't until May 2015 that serious issues in the review process came to light. An Android robot urinating on an Apple logo was spotted. In another instance, a user had simply written "Google Review Policy is crap." Another placed "Edward's Snow Den" in the White House. Google pulled the plug before any more damage was done, and it wasn't until August that the company felt comfortable bringing the tool back.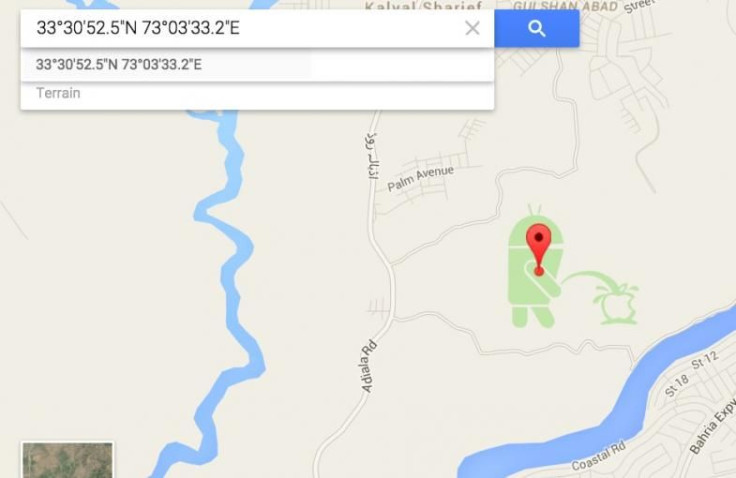 Twitter Axes Stars
It was the moment that shook the tech world to its core (not really). On November 3, 2015, Twitter changed favorites to likes, and switched the ubiquitous yellow star to a red heart. Why would Twitter do this to its users? The company pointed to internal stats and studies that showed people loved the change. But you couldn't tell that from some of the reviews. "Bad move," said Twitter user j1mbobber in response to Twitter's news. "This is extremely stupid," said turnageb. "i hate your web sight," said Plankfan. The saga was a brutal lesson in web design, that seemingly miniscule changes have the potential to push a fanbase to start sharpening its pitchforks.
Apple Music
The June relaunch of what was once Beats Music left pundits scratching their heads. Why is it better than Spotify? As it turned out, the final product was actually worse than its competitors in a lot of ways. The interface is confusing. The recommendations are off-base. The cloud-based music library is a sore point that compounds the idea that Apple simply hasn't cracked cloud syncing yet.
To boot, Apple opted to shoehorn the service into iTunes — the bane of every Windows user's existence, the Frankenstein-of-a-software-package has lurched from upgrade to upgrade, vacuuming up features as Apple's consumer electronics repertoire has gradually expanded. iTunes tries to do too many things already. Shoving a new service in does not help at all. Launching the service could have been an ideal time to revamp iTunes.
This would have all been slightly more acceptable if Apple Music actually did something new and interesting, but it doesn't. It's Spotify, but worse. There's no free tier, no student discount and costs the same $9.99 per month as Spotify's premium tier. While Spotify disclosed in June that it had 20 million subscribers, Apple Music only had 6.5 million in October. Apple has not yet made a compelling case for Spotify subscribers to switch.
Hoverboards
Just to get this out of the way, "hoverboards" don't hover. Nor, it seems, do they transport riders safely. Reports have flooded in of 2015's hot gadget literally catching fire, while YouTube is packed with videos of riders being flung off the boards. Overstock pulled the hoverboards from stores last Wednesday and Amazon quickly followed suit. United, British Airways, American Airlines and Delta have all banned hoverboards from flights. The National Association of State Fire Marshals (NASFM) has issued a warning to consumers. All this drama and danger over a hoverboard that doesn't even hover!
© Copyright IBTimes 2023. All rights reserved.