7 Movies To Watch On Netflix On New Year's Eve
You don't have to watch a bunch of strangers crowd together in Times Square on New Year's Eve. There's always Netflix, and the streaming platform has several movies that include New Year's Eve celebrations.
"Ghostbusters 2" (1989) When there's an increase in supernatural activity on New Year's Eve, who ya gonna call? Bill Murray, Dan Aykroyd, Rick Moranis and Harold Ramis star, and if you want to make it a double feature, Netflix has the first available to watch as well.
"Poseidon" (2006) Passengers on a luxury ocean liner enjoy a fabulous New Year's Eve party — until the ship capsizes. Josh Lucas, Kurt Russell, Emmy Rossum and Andre Braugher star.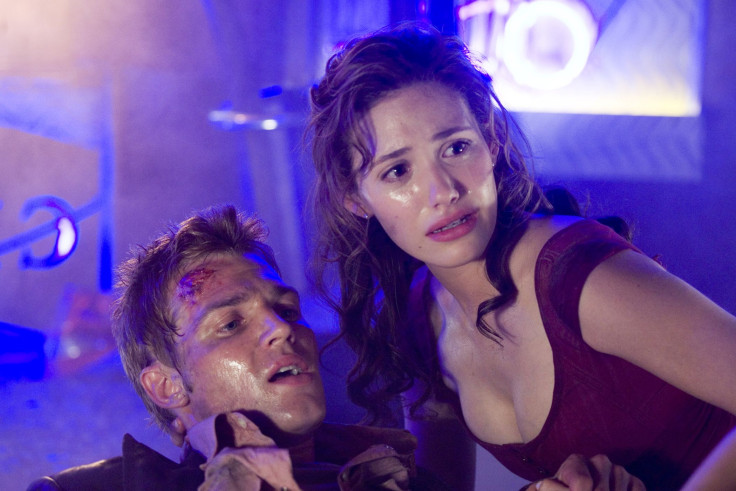 "The Godfather Part II" (1974) This sequel follows Michael Corleone (Al Pacino) as he runs the family business, and it reveals how his father, Vito Corleone (Robert De Niro), started their life of crime. Michael tries to have two men taken out on New Year's Eve. Watch it before it leaves Netflix in January.
"Rent" (2005) The movie adaptation of the Broadway sensation follows a group of friends in New York City from Christmas Eve 1989 to Christmas 1990.
"Survivor" (2015) A terrorist known as Watchmaker (Pierce Brosnan) wants to attack Times Square on New Year's Eve, and it's up to Diplomatic Security Service agent Kate Abbott (Milla Jovovich) to stop him.
"Happy New Year" (2014) A street fighter wants revenge after a businessman frames his father in this Bollywood film. In order to pull off his plan to frame the villain, he must make his team of thieves a team of dancers.
"54" (1998) Ryan Phillippe, Salma Hayek, Neve Campbell and Mike Myers star in this drama about a bartender who works at the famous nightclub in the late 1970s. Unfortunately, his life spirals out of control as the club loses its popularity.
© Copyright IBTimes 2023. All rights reserved.