8-Year-Old Texas Girl Dies After Being Forced To Jump On Hot Trampoline As Punishment: Police
KEY POINTS
The incident occurred in Odessa, Texas, on Oct. 29
The manner of death was ruled as homicide and the cause as dehydration
The temperature of the trampoline was found to be 110 degrees Fahrenheit
The caregivers of an 8-year-old Texas girl who died after being forced to jump continuously on a hot trampoline without stopping as a punishment were charged Monday with murder.
The incident occurred in Odessa on Aug. 29 when Daniel Schwarz, 44, and Ashley Schwarz, 34, allegedly made the unidentified child jump on the trampoline in extreme heat for an extended period, causing her death, the Odessa Police Department said in a statement.
"Odessa Police have made two arrests in connection to a capital murder investigation. Daniel Schwarz, 44 years of age and Ashley Schwarz, 34 years of age, were both charged today with Capital Murder 'Capital Felony'," police said in the statement.
Authorities responded to a medical call from the couple's home where they found the girl. The child was pronounced dead on the scene. In addition to forcing her to jump continuously, the couple didn't also allow the girl to have her breakfast or any water as she was not jumping, according to the statement.
A search warrant, which was later obtained by authorities, read the temperature of the trampoline to be at 110 degrees Fahrenheit while the ground temperature was approximately 150 degrees Fahrenheit.
In a final autopsy report released on Oct. 8, the manner of death was listed as homicide and the cause of death as dehydration, according to The Denver Channel.
Daniel and Ashley have been charged accordingly, according to the statement. They were transported to the Ector County Law Enforcement Center.
A police spokesperson familiar with the case told the Odessa American that Daniel and Ashley were the non-biological parents of the girl.
It is not yet clear whether the detainees have obtained an attorney in this case.
In 2017, the father and stepmother of an Illinois boy were charged with first-degree murder for starving their 6-year-old son to death. The parents, Michael and Georgina Roberts, both 42, allegedly denied the boy and another child food as a form of punishment. The 6-year-old boy weighed only 17 pounds when he died.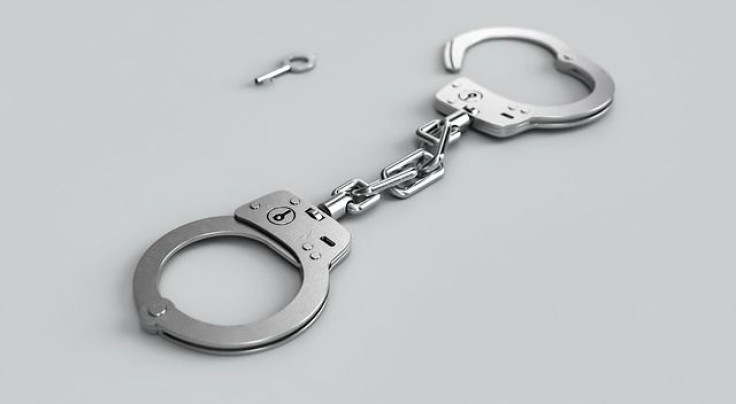 © Copyright IBTimes 2023. All rights reserved.