85-Year-Old Korean Woman Injured In Alleged Unprovoked Attack In Los Angeles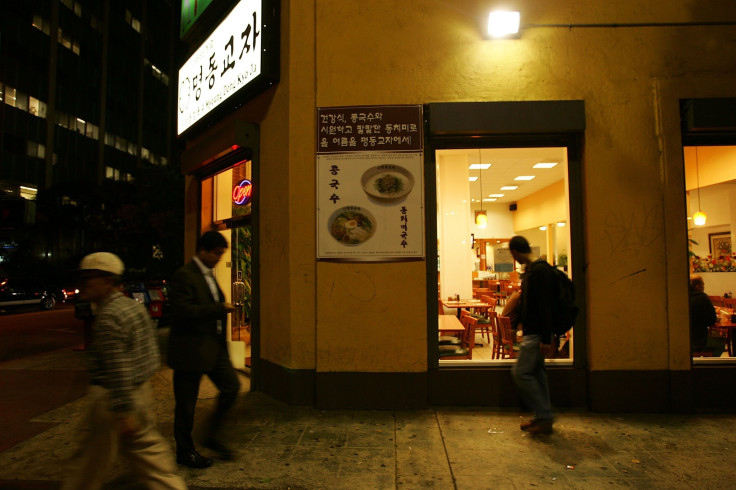 A Korean woman, 85 years old, was assaulted in an alleged unprovoked attack in Los Angeles which resulted in her head getting smashed against the sidewalk, stated police authorities Monday.
According to a report by New York Post, Los Angeles Police Department Captain, David Kowalski said the old woman, identified as Mi Reum Song, was walking on the streets of Koreatown in Los Angeles on Saturday when she was "violently struck" by a man who came up to her.
The attack, which took place in front of the Koreatown sign, resulted in Song falling and then hitting her head against the pavement, which left a large cut that had to be stitched, said police authorities. Song's blood stains were found on the pavement where the attack occurred.
Kowalski, at a news conference, said, "She [Song] was just walking along and this attack comes unprovoked and she's struck by this person and falls to the ground and loses consciousness."
"Somebody saw this crime. It happened in the middle of the day, in one of the busiest parts of Los Angeles," added Kowalski.
Kowalski said although none of Song's belongings were stolen, the investigating detectives were hovering over the idea that the assailant might have attempted to rob Song but ditched the plan and ran from the scene after seeing Song bleeding.
As of this moment, the attack appeared to be unprovoked, Kowalski added.
The officer also stated that according to a video recorded by a CCTV camera of a nearby smoke shop, a man was spotted running away from the scene of the crime. The video also showed the man to be a Hispanic male, around 35 years of age, wearing a white button-down shirt and a backpack, running past the shop which was situated around half a block away from the spot where Song was attacked. The investigating detectives were looking to question the man who, according to them, was 5 ft 5 inches tall and weighing 150 pounds, said Kowalski.
"At this point he is a person of interest only, but someone we want to speak to," added Kowalski.
Song's granddaughter, Yujin Audrey Ko, made a post on Facebook on Monday, where she posted a picture of her grandmother recovering from the injury. In the post, she stated that Song told her to forget about the incident and that she wanted to forgive the man who struck her.
Ko wrote, "She [Song] told me to let this go because she wants to forgive the man that did this but I cannot and I am livid."
"There were several witnesses who helped her at the scene and I am imploring you to please share this on your networks so that I could maybe by some miracle get in touch with any of them to get more information that might lead to catching this guy," added Ko.
According to the head investigator of the case, Detective Hee Bae Cho, Song was released from the hospital after her treatment and she was in a positive mood Monday when the investigators visited her home, New York Post reported.
© Copyright IBTimes 2023. All rights reserved.