'86 Eighty-Six' Season 2, Episode 11 Not Releasing This Week; New Release Date [Spoilers]
KEY POINTS
"86 Eighty-Six" Season 2, Episode 11 (Episode 22) is delayed
Episode 23 also gets a new release date
The second cour episodes are streaming on Crunchyroll
The 22nd episode of "86 Eighty-Six" is not airing this week, the production committee for the series has announced.
The official Twitter account of TV anime has confirmed that "86 Eighty-Six" Season 2, Episode 11 (Episode 22) is now scheduled for Mar. 12, 2022.
The production committee has stated that they have decided to take time to broadcast because they want the viewers to enjoy the climax of the second cour with better quality.
Apart from Episode 11, even "86 Eighty-Six" Season 2, Episode 12 (Episode 23) is also delayed and is now postponed to Mar. 19, 2022.
In Episode 10 of the anime series, the Nordlicht Squadron was heading toward Morpho but came under attack from a brigade of Legions.
Anju was left immobile after a strike hit her. She asked her squad members to move ahead while she decided to deal with the remaining Legions.
Later, the squad managed to shake them off, but another group appeared and tried to block their path. The squad noted that it was a never-ending ordeal. However, they vowed to reach Morpho.
"Called 'Juggernaut,' these are the unmanned combat drones developed by the Republic of San Magnolia in answer to the attacks by the autonomous unmanned drones of the neighboring Empire of Giad, the 'Legion.' But they're only unmanned in name. In reality, they are piloted by the Eighty-sixers — those considered to be less than human and treated as mere tools. Determined to achieve his own mysterious ends, Shin, the captain of Spearhead Squadron, which is comprised of Eighty-sixers, continues to fight a hopeless war on a battlefield where only death awaits him," read the official series synopsis, according to Crunchyroll.
The cast of "86 Eighty-Six" anime includes Ikumi Hasegawa as Vladilena Milizé, Shōya Chiba as Shinei Nōzen, Yuya Uchida as Ernst Zimmerman, Seiichirō Yamashita as Raiden Shuga, Sayumi Suzushiro as Kurena Kukumila, Saori Hayami as Anju Emma, Natsumi Fujiwara as Theoto Rikka, Misaki Kuno as Frederica Rosenfort, Kana Ueda as Grethe Wenzel, Atsushi Tamaru as Eugene Rantz, Itaru Yamamoto as Brent Bernholdt, Kengo Takanashi as Erwin Marcel and Asuna Tomari as Shiden Iida.
"86 Eighty-Six" Season 2 episodes are streaming on Crunchyroll.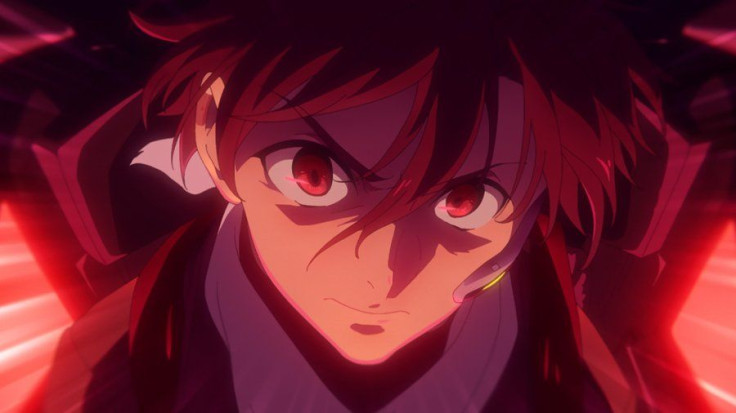 © Copyright IBTimes 2023. All rights reserved.