88-Year-Old Woman Slips Into Pond, Gets Killed In Alligator Attack
An 88-year-old woman in South Carolina was killed in an alligator attack, making her death the second deadly gator attack this year in the state, and the fourth in the country.
Nancy Becker was found in a pond in Sun City Hilton Head — a gated adult community city, located just north of Savannah, Georgia, with over 16,000 residents aged 55 and above.
The Beaufort County Sheriff's Office received a call around 11:15 a.m. Monday about an alligator that looked like it was "standing guard" beside a human body in the roughly 300-square-yard pond, according to USA TODAY.
Responding officers arrived at the scene around 11:45 a.m. and found Becker in the pond with the alligator, Maj. Angela Viens, a Beaufort County sheriff's spokeswoman, said.
The woman's body was recovered from the pond at around 1 p.m., and the reptile was captured by 4 p.m., Viens added.
Deputies said Becker was gardening near the pond, which had the presence of alligators, before the incident. Becker slipped into the water and was attacked by a 9-foot, 8-inch male gator, officials believe.
The gator was removed from the pond and euthanized.
"The alligator was basically holding her hostage, I guess — I don't know what the appropriate term would be. It was guarding her and did not want people close by," Viens told reporters, according to NBC News.
Beaufort County Coroner David Ott said Becker's autopsy is expected to take place Tuesday in Charleston at the Medical University of South Carolina.
Another woman, Deborah Cook, survived an alligator attack in Sun City in 2019.
"The alligator clamping on my leg. Getting me down. Then crawling up and biting my hand which I thought he bit off. And I was so angry. I didn't want to die like that," Cook previously told NBC affiliate WSAV about the attack.
Fatal alligator attacks are considered rare, and Becker's death is the fifth attack in South Carolina since 2000.
It is mainly during spring and summer when alligators are most active.
Melody Kilborn, a spokesperson for the Florida Fish and Wildlife Conservation Commission, previously told ABC News that alligators are most active at nighttime and urged people only to swim in designated areas when there is daylight.
Kilborn also advised people never to feed gators and to always keep their pets leashed and away from the edge of water bodies.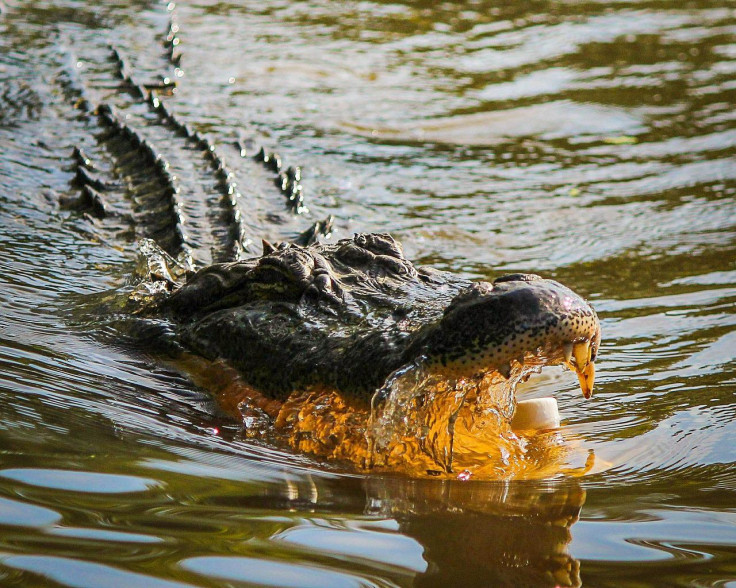 © Copyright IBTimes 2023. All rights reserved.