9 'Holes' Fun Facts From Star Khleo Thomas On Movie's 15th Anniversary
Today we're digging deep into the movie archives to celebrate the 15th anniversary of "Holes," the Disney adaptation of the much-loved Louis Sachar novel of the same name. On April 18, 2003, the film, which was also written by Sachar, hit theaters and showed "Even Stevens" fans a new side to star Shia LaBeouf (Stanley). It also introduced the world Khleo Thomas, who starred as the fan-favorite character, Zero.
To truly honor the movie's big milestone the way it deserves, International Business Times caught up with Thomas to learn more about his time on the film, behind-the-scenes secrets and what he thinks Zero would be up to today. While he's now working on new movies, like the upcoming "We the Coyotes," his Slick Living apparel line and his new podcast, Thomas will always have a soft spot for his time on this movie.
"This is a lottery ticket type of role," he told IBT. "No matter what, I will have a legacy because Zero is one of those guys."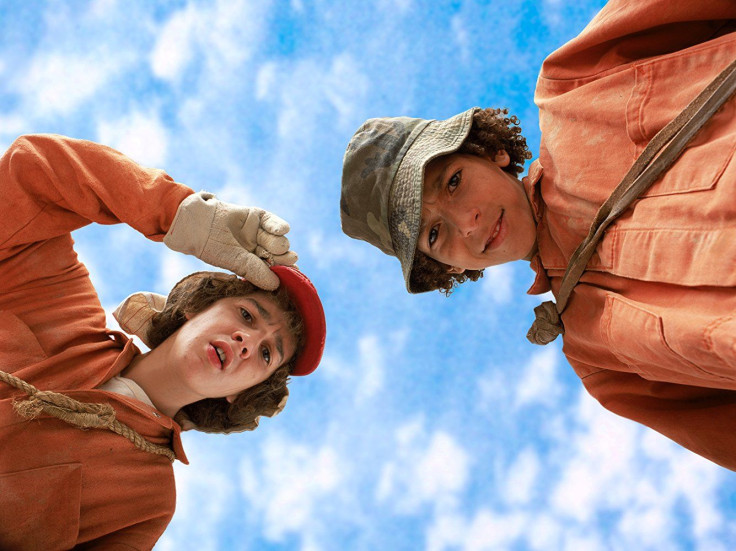 Here are 9 fun facts Thomas shared about "Holes," 15 years after its release.
1. There were a lot of layers to Thomas' audition process.
"The audition process was very hard," he said. "It went from the first, initial audition to a callback to a director and producer's callback and then they wanted to do a chemistry test.
"And the list [of other actors doing tests] for Zero was so long. It was so much longer than everyone else's. I was in shock to know that I had even made it this far. We ended up doing a few scenes. Everyone else got to do three or four, I only really got to do two. And one of the main scenes that I think helped push the envelope for me to be able to land the role was the scene with me and Shia, and I got to tell him about my mother while he was teaching me how to read. The director came to us and said, 'Hey, you guys, why don't you guys just improv, just go off of energy, don't try to stick to the script too much, just talk.' And once we did that, the chemistry was just there and I think that's exactly what helped land the role."
2. Thomas beat out a lot of other young actors for the role of Zero in "Holes," including a few famous names.
"It shook me just a little bit when I first walked in there and did see not only a longer list, but of names that I honestly recognized," he said. "When I see Tahj Mowry, when I see Bow Wow, when I see Romeo [Miller], I see these guys who I grew up watching on television, but at the same time I felt like I had made it right now, to this point, and I'm just gonna go in here and do what I think I can do is my best work."
After Thomas won the role, he ended up later on working with one of the actors he beat out, Bow Wow (now Shad Moss), in the 2005 film "Roll Bounce," and he toured with the rapper, as well.
"Yeah, it's crazy," Thomas said of how that worked out. "I never even had a conversation about it with him. I just remember walking into that set and seeing these lists of names and seeing those names that I recognized - Bow Wow, Romeo, Tahj Mowry - and I'm like, 'Wow.'"
3. His favorite scene is one that fans always tell him they like.
"I feel like I have to say it, because everyone has always said that their favorite scene is the shovel, when I hit Mr. Pendanski [Tim Blake Nelson]. Like, everyone loves that scene. And I understand why. The underdog got picked on so much and it was finally time for him to have a moment, and he rose up and he hit Mr. Pendanski with the shovel. So, I'm going to have to go with that scene [as my favorite]."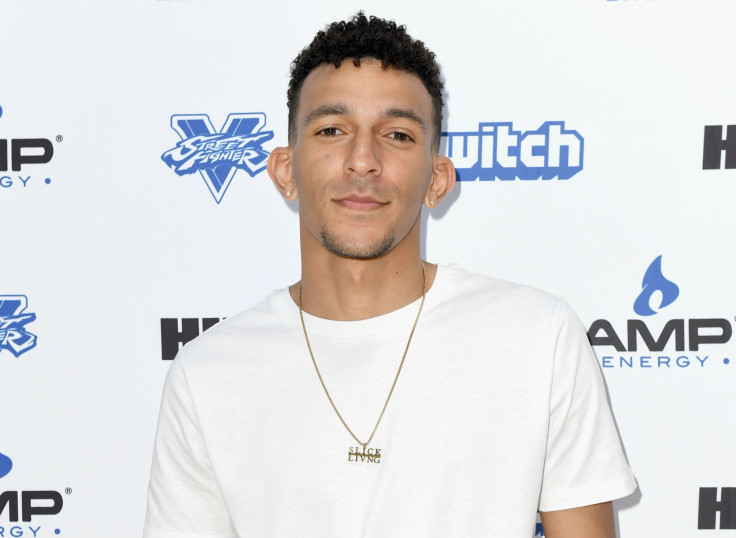 4. Thomas, LaBeouf and a few of the other actors helped write the film's song, "Dig It."
"This is true," he said of all the actors who sang on the track helping with the songwriting. "We were all in the studio and people wrote, people wrote their lyrics."
"The 'Dig It' song is a classic in my opinion." He added. "It's a hit record."
5. The actors had to go through physical training before filming "Holes."
"They definitely put us through a bit of physical training for the very first month of us actually being on-set," Thomas revealed. "They wanted us to be aware of what we were getting ready to really get ourselves into. We weren't just going to be living lavishly off-set when we weren't literally on-camera. We were going to be in the middle of the desert in very, very high-temperature locations. So, they put us through physical training. We ran, we climbed ropes, they had us really dig holes for a minute."
6. The way the script was written, Thomas didn't know Zero was going to be such a fan-favorite character.
"The script wasn't originally like that," he said of how much Zero stood out in the film. "I never would've picked up how they edited the film for Zero to have this long-lasting effect on people."
7. He got a major heat rash while filming a very physical scene.
"I had a heat rash that day when we were shooting [the scene where I jumped on Zigzag's (Max Kasch) back]," he shared. "I had, unfortunately, it gave me heat rash on my leg. So, that scene was very, very hard for me to shoot because I had to be on Zigzag's back, so I'm just getting my leg rubbed in with the very harsh material of the jumpsuit while I have the heat rash. That was a hell of a day.
"I don't know why it happened in the middle of us shooting in the desert. Finally, something gave and I had a heat rash on my thigh and I go to the [medic] and she gives me lotion, but she gives me lotion that has like alcohol in it. So, it immediately starts burning and I start jumping around the trailer, my mom's trying to douse me with a water bottle.
"My mom has a picture of me standing in my trailer just after it finally cooled down and my jumpsuit is around my ankles. I'm just standing there, just in tears, just with a still face."
8. Thomas pictures Zero living a life similar to his own, 15 years later.
"15 years later, I think Zero has, I gotta be honest, I think he is doing exactly what I'm doing," Thomas said of what he thinks Zero would be up to now. "I feel like that character really was me in a sense."
"To think that Zero at the very end of the film, he finds his mother, he now has the ability to provide for his mother. Even at such a young age... he comes into this fortune, he gets to provide for his mother, he's got his best friend, Stanley and the Yelnats looking after him to make sure he stays on the right path. I think Zero's doing an incredible job of being himself.
"I think he definitely just figured out how to be a businessman. He probably figured out how to be a businessman behind the scenes."
9. The yellow-spotted lizards were real…kind of.
"They really had bearded dragon lizards on set," Thomas said. "Fun story, my mom was on set with me and I told my mom, 'Mom, they made toys of us, they're going to have toys'... So, I walk her over to a box, open up the lid and, of course, it's the lizard and she just takes off on it because she did not expect it to be a whole box full of lizards.
"But they were real. There were some scenes where they were CGI, but me sitting in the hole with one on my head, one on my shoulders, one on my chest and one on the actual treasure chest, those were actually real."
Not only did this experience really stick with Thomas, but it's stuck with his mother, Raquel Thomas, too. Aside from the pranks her son apparently pulled on her, she also used her time on set to take photos and ask the cast and crew to write letters to Khleo about their time working with him. She recently put all of that memorabilia together to create a "Holes" scrapbook for fans to purchase so that they can see more of the behind-the-scenes fun that took place on the set.
© Copyright IBTimes 2022. All rights reserved.
FOLLOW MORE IBT NEWS ON THE BELOW CHANNELS