'90 Day Fiancé' Spinoff Spoilers: Episode 11 Synopsis: Will Darcey Forgive Jesse?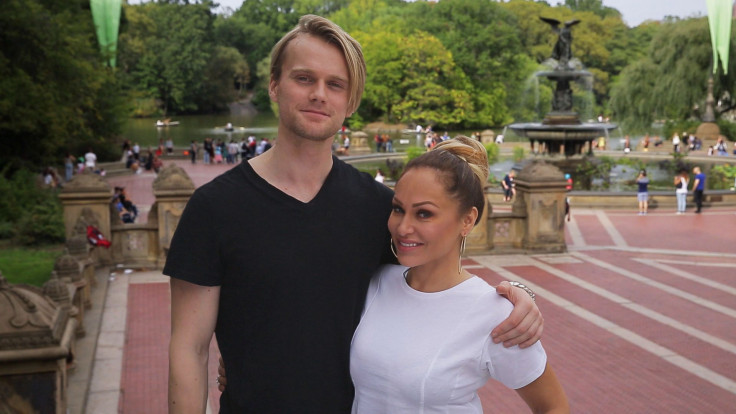 "90 Day Fiancé: Before the 90 Days" Season 2, episode 11 will be filled with shocking moments as the couples are forced to discuss the biggest issues in their relationships. When viewers tune into the Sunday night episode, they will see couples like Darcey and Jesse reveal major issues in their romance while others like Angela and Michael break down.
When "Tell All" premieres, the couples will confess some of their darkest secrets and update fans about whether they are still together.
"The couples reunite for an emotional and riveting tell-all special," the synopsis for "90 Day Fiancé: Before the 90 Days" Season 2, episode 11 teases. In the promo, Hazel reveals she was pregnant as Tarik and host Shaun Robinson appear shocked.
In the previous episode of the TLC series, the couple was forced to say goodbye to one another shortly after their engagement because Tarik needed to get back to his life in America and begin the process for Hazel's K-1 visa.
However, on the Season 2 finale of the "90 Day Fiancé" spinoff, it appears Hazel may have lied to Tarik about a pregnancy. Will Hazel ruin what may be her only chance to come to America?
Elsewhere in the "Tell All" promo video, Darcey reflects on an incident in which Jesse became violent with her and shoved her out of a door. Meanwhile, Jesse reveals he wanted to press charges against Darcey due to a fight they had in the past.
As the two continue to yell over one another, Robinson demands they stop arguing. Will the host be able to help Darcey and Jesse work through their issues or is this the end for the problematic couple?
"Now that everyone is back to long distance, they face new pressures, tension and challenges," the "90 Day Fiancé" spinoff synopsis says.
In the TLC promo video, Robinson asks Jon if he has gotten his anger under control. Although he insists he does, his answer comes off rather aggressive and Rachel is seen wiping tears from her eyes.
Rachel previously revealed she was worried about Jon's temper and demanded he finds other ways to channel his anger, but it appears he may still have some work to do.
The synopsis for the Season 2 finale also reveals Robinson will get to the bottom of where the couples stand now. In the promo video, Michael apologizes after he is asked if he took Angela's money.
Furious after hearing what Michael said, Angela tells Michael they are done and storms off the set. In the previous episode, Angela returned to America and discovered her bank account was empty. When she called Michael to ask him if he stole from her, he denied taking her money.
At the time, Angela didn't seem too convinced and hung up on Michael, leaving viewers wondering whether their relationship was over. Has Michael finally pushed Angela to her breaking point?
"90 Day Fiancé: Before The 90 Days" Season 2, episode 11 airs Sunday at 8 p.m. EDT on TLC.
© Copyright IBTimes 2023. All rights reserved.