'90 Day Fiancé' Star Darcey Silva Slams Jesse Meester, Denies Alcoholic Accusation
"90 Day Fiancé: Before The 90 Days" Season 2, episode 9, featured the dramatic break-up between Darcey Silva and Jesse Meester. Following the Sunday night airing, the Connecticut native slammed her ex-boyfriend on Instagram for attempting to make her look like the villain in their relationship.
In the latest episode of the TLC series, Jesse flew back to the US to break up with Darcey in person. After months of being distant with one another, Jesse discovered Darcey was arrested for hitting her twin sister, Stacey, and decided he wanted to end their relationship due to her unpredictable behavior.
During the break-up, which happened in the back of an Uber, Jesse encouraged Darcey to go to therapy and accused her of being an alcoholic. Even though she denied his accusation as they argued, she later addressed it in the comment section of her latest Instagram post.
On her private page, Darcey shared a throwback photo of herself and twin sister holding hands. Under the photo, one viewer accused Jesse of trying to make Darcey look like a bad person in order to receive more camera time.
"Seriously even if you have a drinking problem he only did allllll that to make himself look good and make you look worse than he does! We ALL see it and you are exactly right, he did it to continue on the show. He is such a loser," the fan wrote.
The mother of two then praised the woman for her comment and revealed she is attempting to move on from the past. "Thank you for your love and support! I'm so blessed in my life and very happy! I am not an alcoholic and he created a negative narrative regardless of anything in my life to make me portrayed in a negative light," Darcey replied.
"I rise above this with grace and dignity. I am strong, beautiful, and positive inside and out! I'm feeling blessed in life with me and my family! My future is bright and I look forward to real love! I deserve the best! Feeling happy! Love you all," she added.
Darcey's comment comes after Stacey appeared on the "90 Day Live" special, where she revealed Darcey was never arrested. Stacey told host Michelle Collins that she and her twin got into an argument and the police were called.
While Stacey refused to give a detailed account of the incident, she insisted things never became physical between the two. Instead, they received a citation and were forced to appear in court following the argument.
Stacey also revealed that despite the break-up on the show, Darcey and Jesse later took a few trips together that didn't end well. Fans will have to wait to see whether the cast members' final attempts to fix their relationship will air on television or if they will have to wait until the reunion to learn more details about the end of their romance.
"90 Day Fiancé: Before The 90 Days" Season 2 airs Sundays at 8 p.m. on TLC.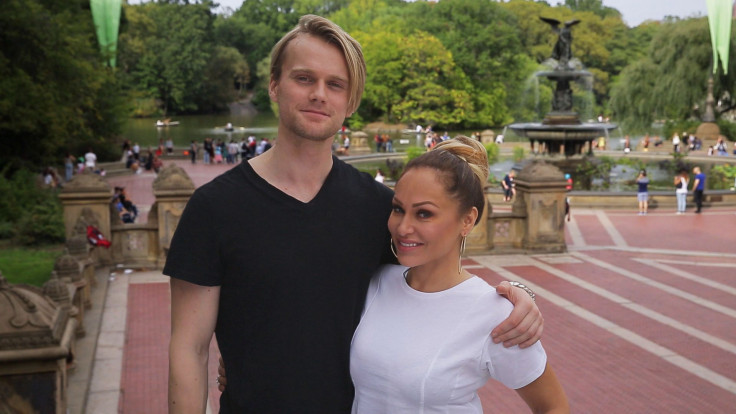 © Copyright IBTimes 2023. All rights reserved.