'90 Day Fiancé' Spinoff Spoilers: Episode 10 Synopsis; Will Michael Scam Angela?
"90 Day Fiancé: Before the 90 Days" Season 2, episode 10 will be full of heartache. When viewers tune into the Sunday night episode, they will see couples like Angela and Michael struggle to stay together, while others like Tarik and Hazel prepare for the next step.
When "Goodbye for Now" premieres, some couples will be forced to say goodbye, while others will reunite and question their future with the person they fell in love with online.
"Jon and Rachel pick their wedding rings," the synopsis for the TLC series teases. In the promo that aired on television following episode 9, Rachel reveals things have been tense between her and Jon.
Not only has Rachel been having doubts since learning Jon reached out to his ex-girlfriend, but the two have been getting into more arguments as their wedding approaches.
Will Jon and Rachel actually make it down the aisle or will they postpone their wedding in order to work out their issues?
"Darcey and Jesse continue to fight," the synopsis for "90 Day Fiancé: Before the 90 Days" Season 2, episode 10, says.
In the promo video for "Goodbye for Now," Darcey questions why Jesse came all the way to New York just to break up with her. In the previous episode, Jesse flew to NYC so he could end his relationship with Darcey in person, but the two got into a huge argument before he could sit her down and explain the reason for his visit.
In the promo, Darcey is later seen crying and Jesse walks away wishing his former girlfriend the best. Is this really the end for Jesse and Darcey, or will the two find a way to rekindle their romance?
"Paul comforts Karine," the synopsis for the TLC series states. In the preview for the upcoming episode, Paul reveals he is afraid about Karine's upcoming surgery following her miscarriage.
After learning Karine was pregnant, the couple decided to give their marriage another try, but now that the baby is gone will their relationship be able to survive?
"Marta makes a tough decision as Tarik prepares to leave Manila," the synopsis for the "90 Day Fiancé" spinoff reveals. In the promo video, Marta reveals she needs to tell her mother something important.
In the previous episode, Marta and Daya argued about their different religions and he never sent her the letter of invitation she needed in order to be allowed into Algeria.
Has Marta canceled her flight to her boyfriend's country or is there something else she needs to share with her mother about their relationship?
Elsewhere in the promo, Hazel tells TLC producers when Tarik leaves she will be homeless but admits she hasn't told her fiancé about her living situation. As Tarik prepares his luggage, Hazel reveals she has something to say. Will Hazel tell Tarik she is about to become homeless?
"Ximena gets a surprising message," the synopsis says. In the promo, Ximena reveals she received a message from Ricky's ex-wife and begins to cry as she realizes Ricky has been lying to her.
Ricky previously told Ximena that he was close to his ex-wife because she gave him $30,000 to fight for custody of his other daughter. However, when his former spouse reaches out to his new fiancée, will Ricky's fairytale romance come to an end?
In the promo, Ximena shares she isn't sure what she believes and begins to wonder if Ricky is playing games with her heart. Will the message from Ricky's ex-wife convince Ximena to end their engagement?
Elsewhere in the promo video, Angela calls Michael and asks him where the money is. She reveals that her bank account is empty and Michael appears confused as to how her money disappeared. The "90 Day Fiancé: Before the 90 Days" Season 2, episode 10 synopsis reveals Angela will make a shocking discovery.
In earlier episodes, Angela's daughter, Scottie, warned her mother that Michael was just using her, and it appears the Georgia native is starting to doubt her fiancé's loyalty. Was Scottie right? Is Michael just trying to scam Angela out of her money?
"90 Day Fiancé: Before The 90 Days" Season 2, episode 10 airs Sunday at 8 p.m. EDT on TLC.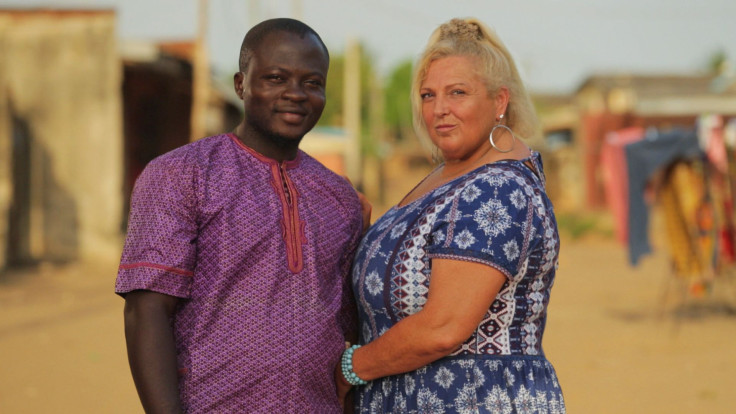 © Copyright IBTimes 2023. All rights reserved.