'90 Day Fiancé' Star Tarik Dismisses Speculations About Hazel's Gold Digger Intentions
Despite what fans of "90 Day Fiancé: Before the 90 Days" Season 2 may think of Tarik Myers and Hazel Cagalitan's relationship, the Virginia Beach native has been finding humor in the speculations made against his girlfriend.
On Sunday night, TLC aired episode 6 of the reality series, which continued to fuel speculations that Hazel was a gold digger and only wanted to be with Tarik so he could take her to America.
Following the episode, Tarik appeared to take a jab at the network and fans who have accused Hazel of using him for US citizenship. Tarik took to Instagram to share a photo of himself, Hazel and her family while making light of how their relationship has been portrayed on television.
"Omg....this whole family of loving, caring, kind, generous people... have used some kind of collective Jedi-mind trick manipulation on me. I must get away from these golddiggers! Smmfh," he wrote.
Tarik went on to reveal that all he and Hazel can do is laugh about the assumptions made about their romance. Since Season 2 of the series has aired, Hazel has appeared in several confessionals in which she candidly explained how losing Tarik would ruin her chances of going to America.
On the latest episode of the series, Hazel expressed her concern about getting Tarik's brother Dean to like her after their initial meeting took a negative turn. Hazel feared that if Dean refused to accept her, Tarik may end their relationship and she would be forced to stay in the Philippines.
One fan criticized Tariq over failing to see his brother's concern about Hazel's true motives. "She made her intentions very clear on the show!! It was disappointing to hear and watch!!! Your brother had your back!!!" a viewer of the "90 Day Fiancé" spinoff wrote in the comment section of the photo.
After learning Tarik fell in love with a woman he met online, who lived in a foreign country, Dean immediately felt his brother was being scammed.
Although he has been attempting to get Tarik to see past his love for Hazel, it appears his brother only has positive thoughts about Hazel's intentions. While it is unclear whether Tarik's trip to the Philippines will end with a proposal to Hazel, fans will have to wait to see if their romance can overcome all the factors working against them.
"90 Day Fiancé: Before the 90 Days" Season 2 airs Sundays at 8 p.m. EDT on TLC.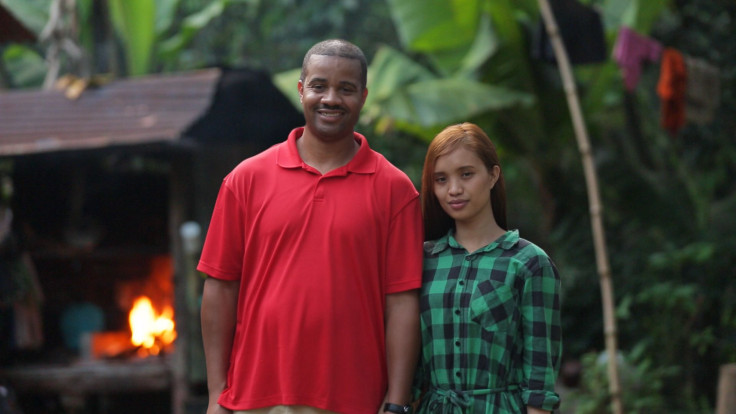 © Copyright IBTimes 2022. All rights reserved.
FOLLOW MORE IBT NEWS ON THE BELOW CHANNELS