91 Infected With Coronavirus After COVID-19 Positive Man Attends Ohio Church Service
KEY POINTS
Coronavirus spreads very quickly among people
91 individuals in Ohio got infected because of one COVID-19 positive man
The governor encourages religious services to observe health and safety protocols
A 56-year-old man with coronavirus attended church in mid-June and several weeks after, others who were at the same service tested positive for the virus.
Ohio health officials revealed they have traced the source of infection of almost 100 people in the state to a single man. Reports said the 56-year-old man attended religious services in June and came into contact with other church members, including 53 who subsequently came down with the infection. From this number, the infection spread to 38 others, bringing the total to 91 people getting sick with COVID-19, CNN reported.
Ohio governor, Mike DeWine Tuesday, Aug. 4, expressed feeling scared at how fast the infection spread. "It spread like wildfire, wildfire. Very, very scary," he said, adding that state officials understand the stringent measures taken by faith-based leaders to protect people who come to worship.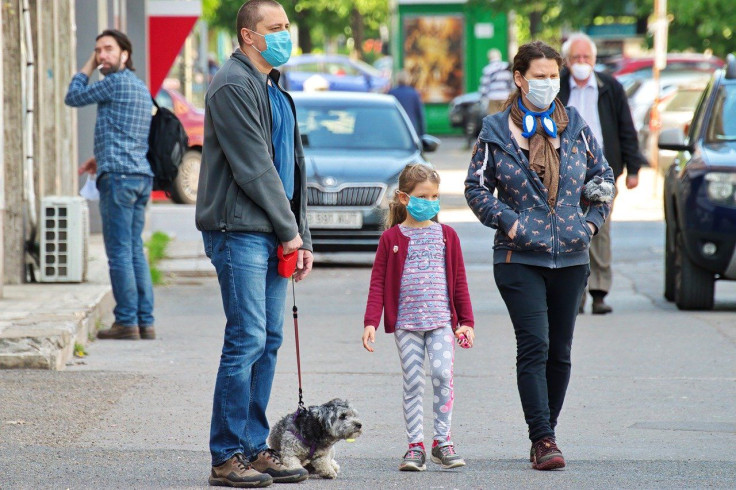 To explain how one coronavirus-positive person can spread the bug, state health officials showed a graphic illustration outlining the likely path of the virus, which infected even those who were not at the service. They mentioned an example of the spread involving a family where a 34-year-old got infected. Subsequently, his 31-year-old wife also became positive, and later on, their four children aged one to 11.
The 56-year-old worshipper, whom health officials pointed out as the likely origin of the infection, also infected his wife and two children with the fatal virus. Officials also revealed that of the 53 people who were also present at the service and contracted the infection, 18 of them spread it to at least one other person. The state, however, did not explain in detail whether or not all 91 people who subsequently contracted the virus were seriously ill.
The governor urged those attending religious services to observe safety protocols such as the wearing of masks and social distancing. DeWine already issued an order on July 22 asking those who are 10 years old and above to wear face coverings whenever they venture out in public. On Wednesday, he issued a new mandate, with a couple of exceptions, asking schools to have the children attending on-site learning to wear masks.
The governor also said he will write to churches, synagogues, and mosques, and share vital health information with them about how the bug spreads.
"It is vital that any time people gather together, everyone wears masks, practice social distancing, wash hands, and while indoors, making sure there are good ventilation and airflow," DeWine said.
© Copyright IBTimes 2023. All rights reserved.
FOLLOW MORE IBT NEWS ON THE BELOW CHANNELS