$944M Worth Of Stimulus Checks Have Been Returned Or Rejected By Banks: Treasury
KEY POINTS
More than 700,000 stimulus checks were returned to the IRS
4.5 million payments were sent to individuals who were not eligible to receive the aid
Half of those payments, totaling $5.5 billion, went to deceased individuals
More than 700,000 stimulus checks amounting to $944 million have been returned or rejected by banks, according to the latest report issued by the U.S. Treasury Department on Thursday.
According to the "Implementation of Economic Impact Payments" report by the Treasury Department, the federal government sent 4.5 million payments to individuals who were not eligible to receive the aid. Half of those payments, totaling $5.5 billion, went to deceased individuals. The rest were issued to dependents, nonresidents, and others who erroneously received duplicate payments, the report stated.
Roughly 59,500 of those payments to the deceased, worth $72 million, were voluntarily returned to the IRS by Oct.1.
In addition to the returned funds, the IRS also received another 668,277 checks amounting to $872 million. These payments were rejected by banks or returned to the IRS as undeliverable.
The IRS correctly delivered 98% of the stimulus payments, according to the Treasury Department's commissioner of wage and investment.
The $1,200 stimulus checks were issued as part of the $2.2 trillion Coronavirus Aid, Relief and Economic Security Act (CARES Act) signed into law by former President Donald Trump. The CARES Act based payment eligibility on 2018 or 2019 tax returns.
The Treasury Department report comes as the government sends out a new batch of $1,400 stimulus checks as part of President Joe Biden's American Rescue Plan, which was passed by Congress in March. The IRS, Treasury Department, and Bureau of the Fiscal Service have issued more than 1.8 billion checks in the last two weeks, amounting to a total of $3.5 billion.
The new sets of payments now bring the total number of payments sent to 167 million, totaling $391 billion. This makes up 87% of the $450 billion allocated for relief payments, according to a press release issued by the IRS on Wednesday.
The agency also sent out over 900,000 payments to individuals who have recently filed a tax return, along with 900,000 "plus-up" payments for people who are now eligible for a bigger payment, based on their 2020 tax return.
The IRS said it will continue issuing more payments every week, with future payments possibly going to people who previously did not have their information on file.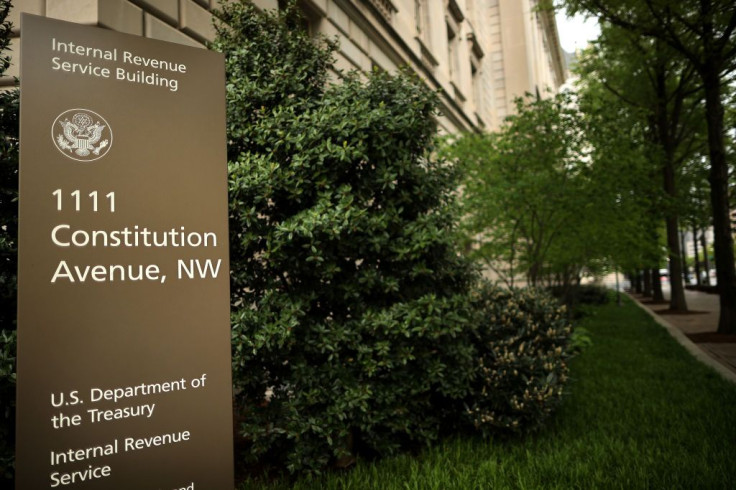 © Copyright IBTimes 2023. All rights reserved.