Aaron Carter Threatens To Reveal Female Stalker's Name, Says 'I'm Scared'
Singer Aaron Carter took to Twitter on Sunday to let his fans know that he was being stalked by a female stalker he threatened to identify.
The 31-year-old musician revealed through a few posts a woman had been stalking him for years and had also damaged his car. He added he had enough of it and that he would publicly reveal her name over concerns for his safety.
"You made a big mistake stalking me and keying my car. Police are now getting involved my stalker has taken it too far. And she's gonna be sued by me. I will reveal her identity too I'm scared for my life," he wrote in a tweet.
"This person has been stalking me now for two years straight and is not well she's been stalking me and still getting into my concerts and I'm genuinely afraid for my life. I needed to put this out there," he continued in a couple of following tweets. "I WILL BE REVEALING HER IDENTITY. We are gathering all the evidence and her on camera and filing and order of protection and I will be suing her for punitive damages as well as revealing her identity."
Carter did not disclose any other details about his alleged ordeal and it was the first time he had spoken out about the situation.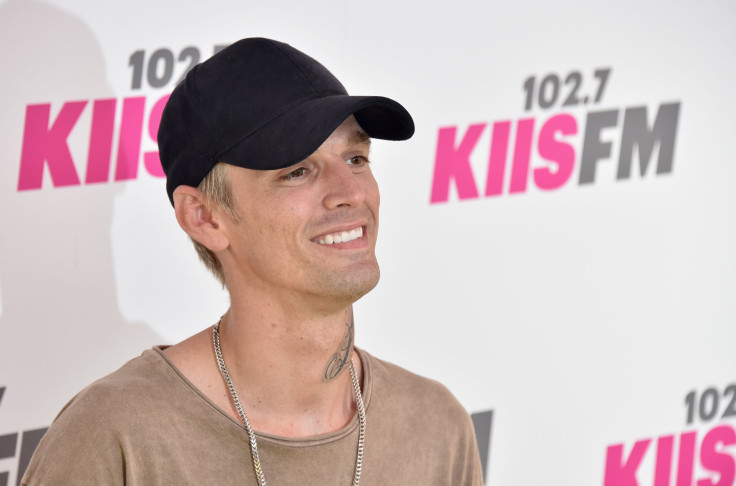 In November, the "I Want Candy" artist made headlines when a social media follower of his wondered why the former hadn't gotten the same success as Justin Bieber.
"Listen man. I can't sit here & just not say anything to that, I've been in this industry before he was born. I've had harder times and always bounce back. No I'm not Justin Bieber I'm Aaron Carter. I'm also in construction I paved the way. These kids have NEVER paid me homage," Carter replied to the fan.
What followed was an exchange of appreciation for each other's work between the two former teen-icons:
© Copyright IBTimes 2023. All rights reserved.