Aaron Swartz Case: US DOJ Drops All Pending Charges Against The JSTOR Liberator, Days After His Suicide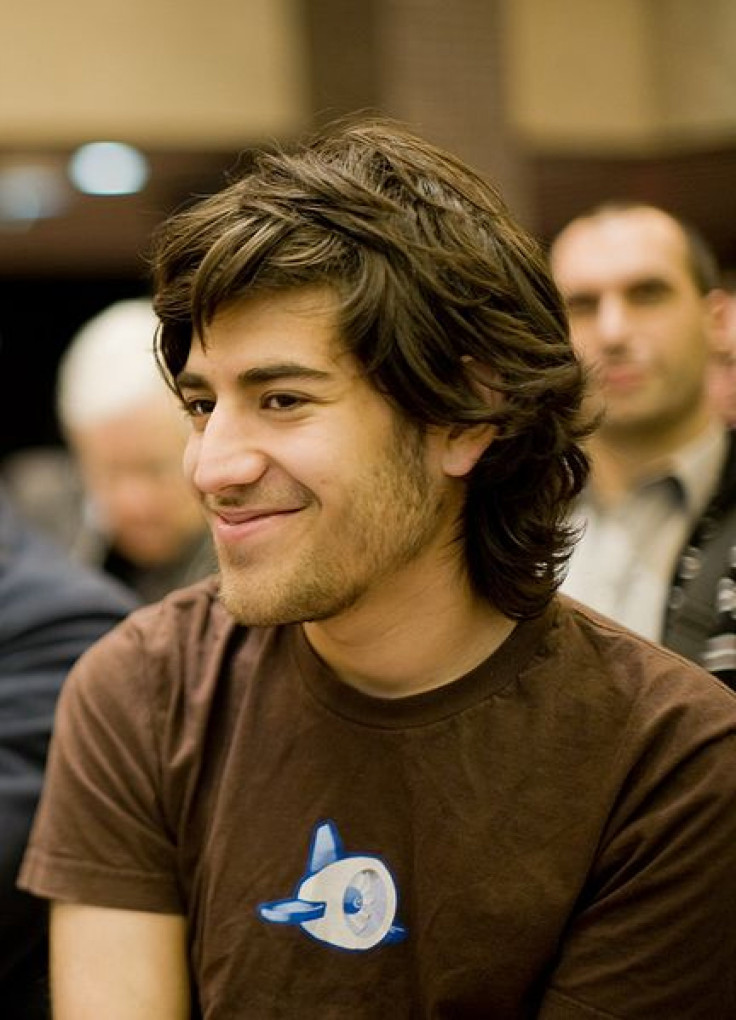 Days after hactivist and programmer Aaron Swartz committed suicide in his Brooklyn apartment on Friday, the U.S. Department of Justice formally dismissed all pending charges against the 26-year-old co-founder of Reddit and Demand Progress on Monday evening.
"Pursuant to FRCP 48(a), the United States Attorney for the District of Massachusetts, Carmen M. Ortiz, hereby dismisses the case presently pending against Defendant Aaron Swartz," said the official document. "In support of this dismissal, the government states that Mr. Swartz died on Jan. 11, 2013."
Swartz, who was being investigated for illegally tapping and downloading millions of scholarly papers from the digital journal archive JSTOR while visiting the library at the Massachusetts Institute of Technology (MIT), potentially faced decades behind bars and a $1 million fine.
JSTOR did not want to press charges against Swartz, and even urged the U.S. government to follow suit, but MIT still went ahead with a civil suit since the reported theft occurred on the university's campus. Many people close to Swartz's situation believe the potentially serious legal consequences related to this case was at least part of what drove Swartz to suicide.
Elliot Peters, Swartz's attorney, had originally proposed that his client plead guilty to a misdemeanor and receive a form of probation, or possibly even a deferred prosecution agreement where the matter would be dropped in court if Swartz agreed to behave himself in the future. However, according to The Daily Beast, the prosecution would not settle for any kind of agreement without Swartz serving some time behind bars.
"Stealing is stealing, whether you use a computer command or a crowbar, whether you take documents, data or dollars," said Massachusetts D.A. Carmen Ortiz following Swartz's initial arrest. "It is equally harmful to the victim whether you sell what you have stolen or give it away."
According to Swartz's defense attorney, Ortiz and the prosecution tried to pressure Swartz by saying "the judge was pro-government and a tough sentencer." The prosecution reportedly suggested Swartz would get seven years in prison if they lost the case; Peters, on the other hand, felt his client serving any prison time at all would be "excessive."
"They made their position very clear," Peters said of the prosecution. "They believed they had to seek prison time and multiple felony convictions in this case. They told me over and over again that the offer had been on the table. And any future offer would be less attractive."
Aaron Swartz co-authored the original RSS specification at 14 years old, and later went on to become a key player in Internet culture, co-founding the news site Reddit and the online activist group Demand Progress, both of which were significant in preventing the passing of the Stop Online Piracy Act last January.
Swartz's funeral was held this morning at 10 a.m. CT at the Central Avenue Synagogue in Highland Park, Ill.
© Copyright IBTimes 2023. All rights reserved.