ABC Family Turns Into Freeform On Jan. 12; 5 Things To Know About Network Name Change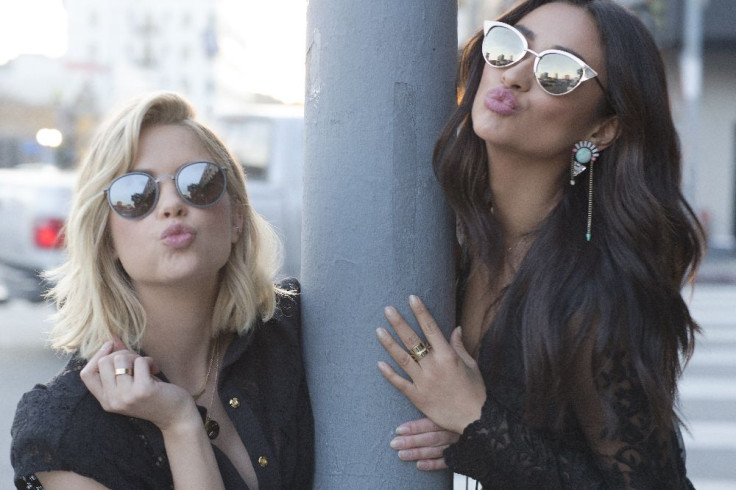 Tuesday marks the beginning of a new era for ABC Family — an "exciting" and "electric" era, according to the network. After 15 years of being referred to as ABC Family, the American basic cable channel has decided to change its name to Freeform.
The Disney-owned network officially swapped its title, which was first unveiled in October 2015, on Tuesday, Jan. 12. This allows Freeform — a channel that airs popular series like "Pretty Little Liars" and "The Fosters" — to kick off the new year on a fresh note.
Here are five things to know about the network's exciting makeover:
1. What Does "Freeform" Mean?
"Freeform: Free to take whatever shape feels right, free to push beyond the expected, free to get from point A to point B in a line that's no where near straight," a promo video attempted to clarify the meaning behind the new name.
But for those who are still lost, the network decided to take another swing at explaining the idea behind Freeform in a press release.
"The audience's identity and experience are fluid as they explore endless possibilities and their passions take shape. Freeform personifies this fluidity and will deliver ideas, forms of content and ways of interacting with the brand," the statement said, revealing that the name Freeform was chosen to represent the ever-changing members of its audience.
Fun Fact: The network "went through thousands of names" before finding one that fit.
2. Freeform Sets Sights On A New Audience
Move over, millennials. Freeform is looking to attract a different kind of viewer: Becomers.
"Becomers represent a life stage rather than a generation," a press release for Freeform stated, noting that "in five years, millennials will be less than half of the [advertising] target." So, the network decided to set their sights on a broader target. According to the network's president, Tom Ascheim, Freeform is looking for a wide range of viewers, from those who are experiencing their first kiss to their first kid.
"It's that place between childhood and adulthood," he explained during the 2016 Television Critics Association Press Tour. "Kind of starts in high school, goes till, I don't know, when you're 20 or something, maybe 30."
3. Out With The Old Name & In With The New Shows
Although Freeform will still be home to everyone's favorite "Pretty Little Liars," the network will also double its original shows over the next four years, according to Variety. Rapper Nicki Minaj's upcoming series "Nicki" is one of those original scripted shows set to premiere.
4. The Network Name Change Won't Mess With Your DVR Settings
Ascheim promised worried TV lovers that their beloved shows would still be recorded despite the network name change. Phew!
"DVRs are smarter than we are, and they will find their way to the right shows," he said. "They'll record 'Pretty Little Liars' and ' Shadowhunters' independent of what we call the channel."
5. "The 700 Club" Is Safe … For Now
During the Freeform's TCA panel, Ascheim confirmed that the name change wouldn't affect the network's relationship with the long-running Christian program created by Pat Robertson. However, Freeform's president wasn't quite sure just how long the network would be contractually bound to the show. "Forever's such a long time," Ascheim said in response to being asked if "The 700 Club" would "forever" air on the network.
© Copyright IBTimes 2023. All rights reserved.
FOLLOW MORE IBT NEWS ON THE BELOW CHANNELS