ABC Puts 'Dr Who' Streaming Online Early To Combat BitTorrent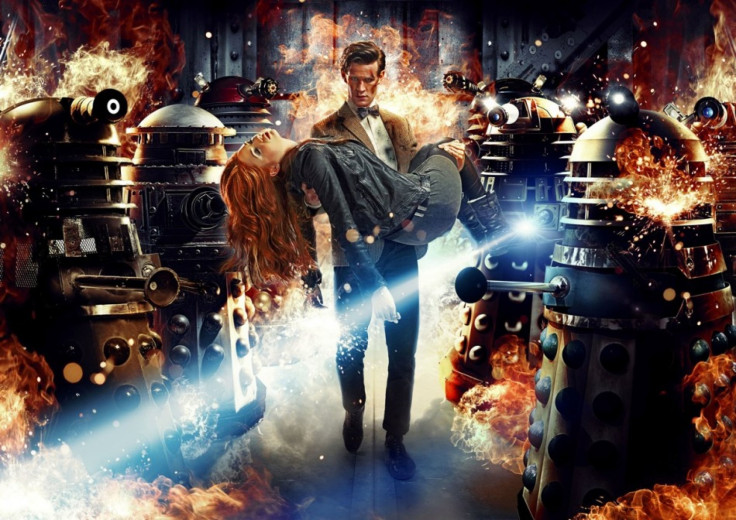 "Dr. Who" fans are used to watching the show's titular character travel through time, but not the show itself. ABC in Australia has decided to put the sci-fi program online for users to stream before it airs.
Nerds of Austrailia rejoice: you're getting your appointment with the Doctor a week early. The show will be available streaming online through ABC's iView player at 5.10am AEST on Sunday Sept. 2, News.com.au reported Wednesday.
The release comes almost a week before the television debut of the program on Sept. 8 at 7:30 pm on ABC1. This effort is meant to combat the popularity of watching television shows with BitTorrent downloads and other pirating outlets by making the show accessible to the online community.
This is the first time a network has ever streamed a show online prior to its original airing date. News.com.au notes that ABC screened the first episode of "Doctor Who" on the iView "catch up" player prior to its Australian TV debut in 2010, but this was two weeks after the show had run in Britain on the BBC.
"Piracy is wrong, as you are denying someone their rights and income for their intellectual property," said ABC1 controller Brendan Dahill according to News.com. "The fact that it is happening is indicative that as broadcasters we are not meeting demand for a segment of the population.
This solution to the piracy problem networks are facing could be the first steps towards a new system that works In the digital age. "It's about time someone started paying attention to the concerns of fans," wrote Torrent Freak in their article about the "Dr. Who" stream.
The BitTorrent news site had suggested a similar tactic to this in an article from December 2008
"Thousands of Australians will pirate this episode of their favorite show just minutes after it finishes airing in the UK and a month ahead of its official launch," Torrent Freak claims in their 4-year-old post. "It's not just The Doctor who is capable of time-traveling these days."
BitTorrent users can take this notion of putting shows online quickly as a good sign, especially in the current piracy climate. With BitTorrent websites being watched closely by media organizations, this could be the best alternative to downloading.
The popular BitTorrent site Demonoid was even shut down entirely after being raided by the Ukrainian government. If Demonoid's record means anything, it will be making a comeback, but it's future looks more bleak than it ever has before.
Conversely, Megaupload founder Kim Dotcom has made bold claims about the online network he is building after narrowly escaping jail time because of based an inadequate search warrant. Dotcom's new venture could incentivize more networks to follow this trend set by "Doctor Who" and ABC.
© Copyright IBTimes 2023. All rights reserved.