ABCmouse May Help Bridge The Educational Gap Caused By COVID-19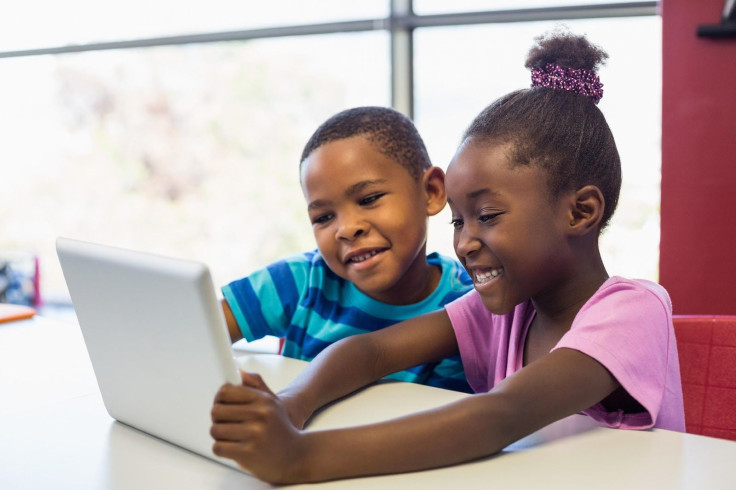 The COVID-19 pandemic has had an unprecedented impact on the educational course of children around the globe. The Learning Policy Institute has reported that "the financial costs to public schools are estimated to be between $199 billion and $246 billion." These costs include not only the estimated direct costs of COVID-19 but also the loss of state revenue to the public school system.
The Federal Government is now tasked with providing resources to ensure that public schools have the resources in place to provide quality education in a safe environment. Meanwhile, parents and teachers alike are scrambling to find ways to keep their child's educational journey on schedule despite being more than a year away from their normal in-person schooling. This has resulted in a spike in business for edtech innovators like Age of Learning, Inc.
Concern over the effects of the COVID-19 pandemic on American education is widespread. A recent study from the University of Chicago Harris School of Public Policy stated that "there is broad support for summer school and tutoring programs to help students catch up." The same report showed that parents are worried that they are unable to manage their job responsibilities and simultaneously wear the hat of teacher effectively. In order to prevent students from falling behind academically, the report showed that "sixty-nine percent of Americans support a government-provided laptop or tablet computer to help students complete their schoolwork at home."
The business of secondary educational tools has been a growing market aided by technological advancements. Tablets have made it easier than ever for students to enjoy secondary educational tools that are just as fun to play as they are educational. For instance, ABCmouse offers highly educational activities to accelerate learning and enhance literary and math skills. ABCmouse is designed for children ages 2–8 and has more than 10,000 unique learning activities available for subscribers, so that they can remain engaged and build upon previous lessons.
In order to ensure the efficacy of their ABCmouse program, Age of Learning recently concluded an independent study to understand the impact of ABCmouse on students between the age of 2–8. The study had multiple key takeaways, with the strongest being that ABCmouse users did not experience the summer learning loss that is typically seen in students. In fact, students using ABCmouse made gains, especially in literacy. Additionally, students who went into the study testing below the skill level of their peers were able to close the educational gap significantly after using ABCmouse. The study also found that increased use of the ABCmouse app was correlated with greater learning gains. The number of unique days spent on ABCmouse had the greatest positive impact on learning, followed by activities completed, and overall time spent.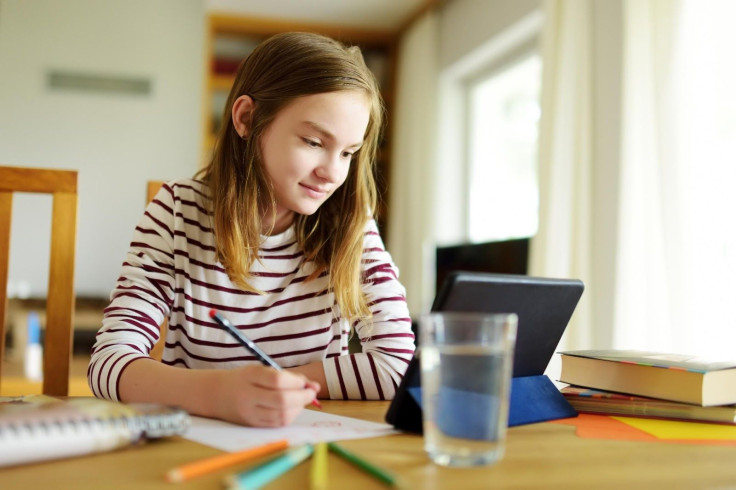 What is the Recommend Usage?
When dealing with children between the ages of 2–8, it's vital to keep their attention. The independent study showed that the recommended weekly ABCmouse usage came in at least 45 minutes, with at least 15 learning activities, across at least 3 days. This is great news for parents because it shows that their children can significantly benefit from ABCmouse after completing just 15 activities over three days per week – not a big investment of time that would keep children from enjoying other activities. It also allows parents to feel good about the fact that their child doesn't have to be staring at a screen – albeit an educational screen – for lengthy periods of time. Parents are encouraged to build a schedule children can familiarize themselves with so that ABCmouse becomes something they regularly look forward to.
Benefits Outside of Education
Falling behind in school at an early age is not an uncommon occurrence. Every child develops differently, and some simply need extra attention to keep up with their peers. These early educational struggles are not only reflected in test scores, but often on a child's self-esteem, as well. As kids grow more aware of their inability to read or solve math problems as well as their peers, they can begin to grow self-critical, and experience decreased self-confidence. When parents invest in supplemental educational tools like ABCmouse, they're not only investing in a learning aid, but also in a confidence booster. The pride that comes with educational growth can boost self-confidence and enhance overall quality of life for a child.
The COVID-19 Impact That We Know Thus Far
There is no replacing the traditional schoolroom experience, especially when considering the invaluable social interaction that kids can enjoy in the classroom. The move to remote learning has greatly impacted students who are in schools that prioritize 1-on-1 attention. Learning and development was interrupted for months. Now, more than ever, kids rely on a strong support system at home. Those who are unable to afford expensive tutors or lack access to a structured educational system will fall into an opportunity gap. There are many factors at play in a child's education, and the pandemic has impacted them all. Whether it is access to food and nutrition or access to a smartphone or tablet, a lack of resources puts a child at a competitive disadvantage.
What Can Be Done Moving Forward?
Parents can do their children a great service by giving them access to high-quality digital learning tools like ABCmouse. The independent study cited above is proof positive that children with access to ABCmouse can catch up quicker when they are behind and move ahead faster when they on pace with their current educational goals. For children without access to learning tools like ABCmouse, it's essential that overburdened schools find a way to offer students all the support they need. Just as the school system children find themselves in can impact their educational journey, the availability of quality technology can make all the difference in students' educational journey. Thankfully, this study shows that ABCmouse is one simple and effective learning solution available to families whose kids need to catch up after falling behind due to COVID-19 or any other educational hurdle.