Academy Awards Attracted 43 Million Viewers -- Its Biggest Audience In A Decade; Scores Social Media Success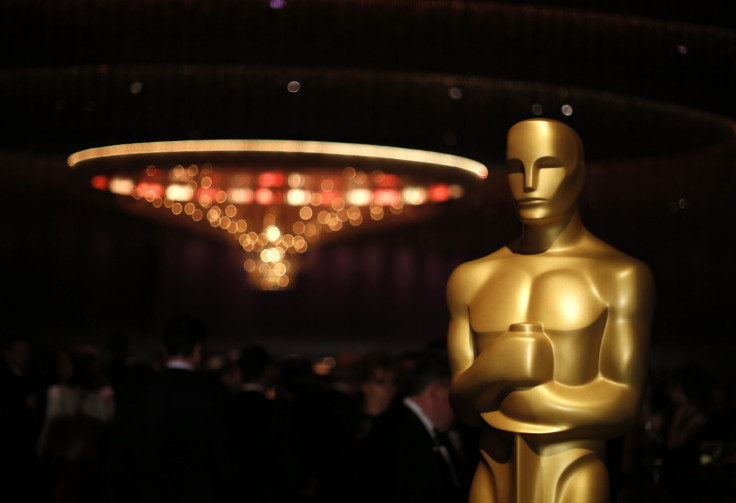 The 86th Academy Awards telecast on Sunday night drew a total of 43 million viewers across the U.S., delivering the biggest audience for the Oscars in a decade, and scoring a win for ABC, which has signed on to broadcast the Oscars through 2020.
Nielsen ratings Monday revealed that the number of people who tuned in for the Best Picture award grew 6.4 percent over last year. Oscar night, which attracts the biggest non-sports television audience in the U.S. every year, drew its largest audience since 2004 when 43.6 million viewers had tuned in. However, the record for the biggest audience ever for the Oscars is still held by the 1998 ceremony, which attracted 55.3 million viewers.
According to reports, host Ellen DeGeneres helped with the awards ceremony's ratings but critics reportedly thought the show ran too long. The three-and-a-half-hour telecast, in which 24 awards were handed out, had little in terms of special tributes or performances to impress critics.
"Despite a terrifically loose Ellen DeGeneres, the first half of the Oscars was the type of slog that makes you wonder if your friends who don't watch TV are onto something," Entertainment Weekly's Karen Valby reportedly said.
The 2014 Oscars also proved to be a great hit on social media, with DeGeneres' staged "selfie" with stars including Jennifer Lawrence, Julia Roberts, Meryl Streep, Bradley Cooper, Brad Pitt and Angelina Jolie, setting a record for most retweets on Twitter, surpassing 2 million so far. The photo also reportedly causing a disruption in Twitter's service for about 20 minutes Sunday night.
According to a Reuters report, Twitter Inc. (NYSE:TWTR) said that more than 14.7 million Oscar-related tweets were sent worldwide during the telecast. And, Nielsen's data recorded an overall increase of 75 percent over last year in social media activity during the ceremony.
"Jimmy Kimmel Live: After the Oscars" also received a boost, drawing seven million viewers, up by 22 percent from last year's post-awards special.
© Copyright IBTimes 2023. All rights reserved.