Is Acapulco Safe? Rape Of Six Tourists At The Mexican Resort Raises Fresh Concerns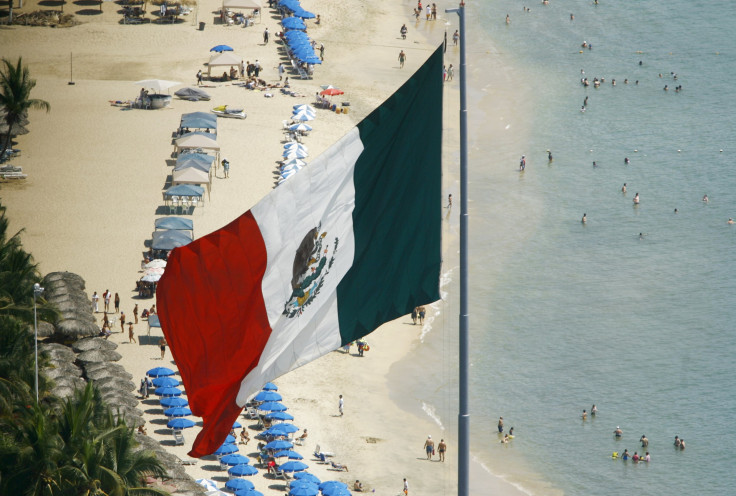 Mexican officials say six Spanish tourists were raped early Monday by masked gunmen in Acapulco, raising fresh concerns about the safety of one of Mexico's oldest resorts.
Mexico is no stranger to violent crimes, but violent sexual attacks on tourists at popular beaches are relatively rare.
According to Acapulco Mayor Luis Walton, the group of tourists was attacked in their bungalow in Bonfil Beach just south of Acapulco's city center. Hooded gunmen, he told a press conference, raped six women between the ages of 30 and 32 and tied up another seven Spaniards and a Mexican national with telephone chords and elastic from their swimwear.
Guerrero state prosecutor Martha Elva Garzon said that officials were "working on getting statements … and looking for likely potential suspects." She said it would be difficult to identify the victims because the five perpetrators were wearing masks at the time of the attack. They reportedly fled the scene with the victims' valuables, including cash, credit cards and electronics.
Walton called the attack unfortunate but said "it happens anywhere in the world" -- a comment that's unlikely neither to quell the mounting outrage over the incident nor save his city's already tarnished reputation.
Acapulco was one of Mexico's first big resort towns due to investments made by several Hollywood stars in the first half of the last century. During its heyday in the 1950s, the Pacific resort attracted the likes of Elizabeth Taylor, Brigitte Bardot and Frank Sinatra, and it was known as one of the most fashionable destinations of the era.
Acapulco has remained popular with spring break travelers and draws about 9 million visitors in a good year, but the overall number of holidaymakers has fallen dramatically year-on-year for some time.
Part of the problem is that it's lost some of its former allure to Mexico's other resorts like Cancun, Los Cabos and Tulum. But the main reason it's lost its luster is that drug cartels like Familia Michoacana and their rivals, los Caballeros Templarios, have dragged their turf war down from the mountains and into the spotlight.
Headlines like "Headless bodies flood Acapulco sidewalk" (New York Daily News, January 2011) only exacerbate the problem.
The Guerrero state government launched a security operation in October 2011 with the support of the federal government in an effort to step up security in areas frequented by tourists.
Named "Operation Safe Guerrero," the multimillion dollar initiative was supposed to reduce the soaring crime rate in the state, though little changed. Former Mexican President Felipe Calderon launched yet another initiative last May called "Todos por Acapulco," which was modeled after a program implemented in the violent border city of Ciudad Juarez and was aimed at ending drug-related violence and promoting economic development.
Some components of the programs included new lighting on streets, the placement of some 600 surveillance cameras in tourist areas and the deployment of English-speaking federal security forces to oversee nighttime law enforcement.
Officials claimed the homicide rate was down 40 percent last year, but Monday's incident sparked fresh concerns about sexual violence.
Moreover, the U.S. State Department's latest warning cautions that Acapulco's murder rates have actually increased dramatically since 2009. It urges tourists to defer all non-essential travel to areas farther than two blocks inland of the Costera Miguel Aleman Boulevard, which parallels the popular beach areas.
Spain, meanwhile, put the state of Guerrero on its list of "special danger zones," advising Spaniards to exercise "extreme caution."
"In Acapulco, organized crime has stirred violent incidents but so far, they have not affected foreign tourists or places they frequent."
That statement will likely be adjusted as the full details of Monday's attack unfold.
© Copyright IBTimes 2023. All rights reserved.
FOLLOW MORE IBT NEWS ON THE BELOW CHANNELS