'The Adam Project': Mark Ruffalo, Jennifer Garner Open Up About Reuniting After 18 Years
Mark Ruffalo and Jennifer Garner, who recently reunited in the movie "The Adam Project," have opened up about working together again after 18 years in an interview with Entertainment Tonight.
The last time the two stars had a project together was when they starred in the 2004 romantic fantasy flick "13 Going 30," which was directed by Gary Winick.
"We did 13 Going on 30, went on and had lives, families, and kids and all kinds of other stuff, and came back and it's like, 'Wow. what a journey we've taken,' and here we are," Ruffalo told the outlet Tuesday.
"It was so lovely," Garner added. "It was really comforting to be together again, and I don't think either of us realized how much we needed it and how great we feel."
The 49-year-old actress further said that working on the upcoming sci-fi film felt like they were "picking up" where they "left off."
"Making the movie, specifically, was so special and then it's meant so much to so many people since then, which has been such a gift," she shared. "So, we've kinda been woven into each other's lives without the benefit of really being together. It just felt like we were picking up where we left off."
In "The Adam Project," Ruffalo and Garner play Louis and Eillie, a married couple. Meanwhile, Ryan Reynolds portrays their son, Adam, who travels through time as he searches for answers that can help save his world. He then meets and teams up with his 12-year-old self (played by Walker Scobell) to fix the future.
In connection with the movie's sci-fi element, Garner was asked in the interview what she would do if she could ever travel through time and talk to her younger self.
"I would just tell her to grab hold of every opportunity and moment, including the times that you get to get home and be with your friends from high school, and your parents and sisters," she said. "I would just tell her it's gonna be okay. Just keep pushing ahead."
On the same day, Garner took to Instagram to share a group photo featuring the cast members of the highly anticipated movie, which will arrive on Netflix on March 11.
"Celebrating The Adam Project is a pinch me moment — I love every frame of this movie and every one of these people," she wrote in the caption. "Honestly, I can't wait for you to see it."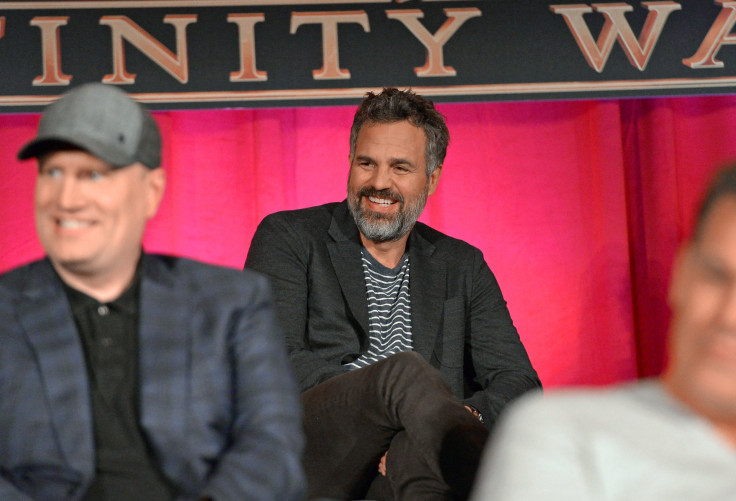 © Copyright IBTimes 2023. All rights reserved.