Adam West Quotes: Famous Sayings By 1960s-Era 'Batman' Actor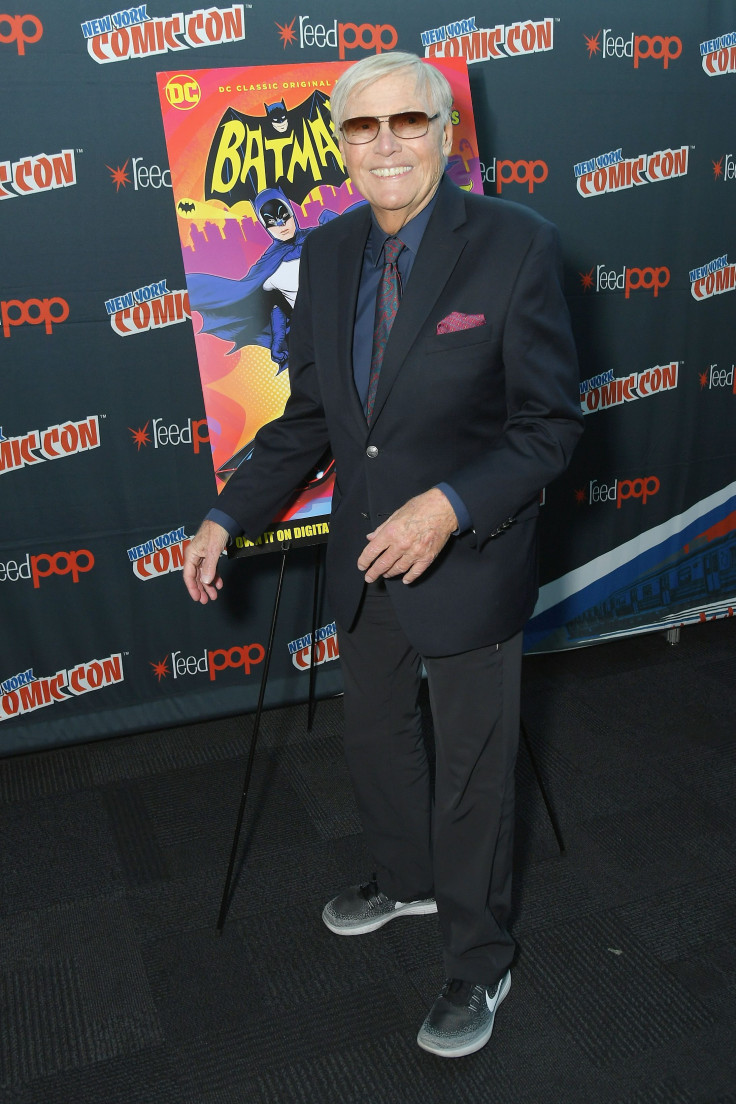 Actor Adam West, known for his iconic role as "Batman" in his 1960s ABC-TV series, died Friday night at the age of 88, his publicist Molly Schoneveld said Saturday. West's family also released a statement stating the actor died after a "short but brave battle with leukemia." In the statement, they also remembered West and his desire to be an epitome of positivity for his fans.
"Our dad always saw himself as The Bright Knight and aspired to make a positive impact on his fans' lives. He was and always will be our hero," one of the actor's children said in a statement. West is survived by his wife Marcelle, six children, five grandchildren and two great-grandchildren, according to the Hollywood Reporter.
Read: Ben Affleck-Jennifer Garner Divorce Update: 'Batman v Superman' Actor Buys A Home In Los Angeles
West's portrayal of the character made him a typecast even after the show went off the air after completing three seasons. However, West said he was satisfied with his role because that led to the formation of the big-budget film franchise by portraying the character's wide appeal.
"You get terribly typecast playing a character like that," he told the Associated Press in a 2014 interview. "But in the overall, I'm delighted because my character became iconic and has opened a lot of doors in other ways, too," he added.
West returned to his role in an episode of the animated "The Simpsons."
"He was bright, witty and fun to work with," Julie Newmar, who played Catwoman to West's Batman, said in a statement after his death. "I will miss him in the physical world and savor him always in the world of imagination and creativity," she added.
Read: Ben Affleck Will Not Direct 'Batman' Movie? 'Justice League' Actor Says 'I Cannot Do Both Jobs'
Here are some famous quotes by the veteran actor to remember him and his iconic portrayal of "Batman," sourced from AZ Quotes and Brainy Quote:
1. I've always tried to fit what I do professionally into my family, rather than the other way around.
2. How many actors have a shot at being a part of something that became a part of pop culture? It's been very rewarding. I'm not getting the 20 million bucks for the new movies, but at least I'm getting warmth and recognition from people wherever I go.
3. Anything that triggers good memories can't be all bad.
4. I think it's that wherever I go, people are so nice to me, and they come up by the hundreds, and they say nice, funny things. As an actor, I just like to make people happy, make them laugh. That's our job, to entertain, and if I'm entertaining you folks, then I'm happy.
5. When you get a little older, you'll see how easy it is to become lured by the female of the species.
6. Be very careful about your care. Don't use it for sexual high jinks. It can get ugly - trust me. Also be careful when flushing.
7. Wasn't that a wonderful thing that I had a chance to work with more great actors, big stars, than just about anyone in the history of Hollywood? And some days I didn't know with whom I'd be standing face-to-face, and I was so impressed because they were all really wonderful people. And when you work with Burgess Meredith, Frank Gorshin, George Sanders as Mr. Freeze, it's a wonderful experience.
8. Hand me down the shark repellent Bat-Spray!
9. When I was a kid, I read comics. But when I saw how funny it was, and how wonderfully absurd, I said, "You know, I gotta do this."
10. Of what use is a dream if not a blueprint for courageous action.
© Copyright IBTimes 2023. All rights reserved.