Addison Rae Temporarily Banned From TikTok; Fans Suggest She Join OnlyFans
KEY POINTS
Addison Rae tweeted Thursday that TikTok informed her she can no longer use her account
A rep for TikTok said Friday that her account was restored shortly after it was taken down
Rae is the third-most-followed person on the platform with 85 million followers
TikTok superstar Addison Rae shared the perfect response after revealing that her account had apparently been banned.
The 21-year-old social media personality, who is one of the most-followed people on TikTok, told fans Thursday night that the short-form video platform informed her she can no longer use her account.
According to a screenshot she shared on Twitter, the "He's All That" star received a message from TikTok that read, "Your account was permanently banned due to multiple violations of our Community Guidelines."
Rae was apparently unfazed by the ban as she joked, "Well time to get a job."
However, Rae's account is now "up and running as normal," a rep for TikTok said in a statement to Page Six Friday.
"Her account was briefly down last night then restored within the hour," the rep added.
Rae, who has 85 million followers on TikTok, is the third-most-followed person on the platform behind Charli D'Amelio (126.1 million followers) and Khaby Lame (116.1 million followers).
Before her account was restored, some fans and followers of Rae said they could relate to being banned from TikTok.
"Welcome to the club," YouTuber GeorgeNotFound commented on her tweet, while another user wrote, "My account was also banned."
The official Twitter account of OnlyFans commented with an eyes emoji on her post, causing some fans to urge Rae to create an account on the subscription-based platform.
Meanwhile, some accused TikTok of giving Rae special treatment by immediately restoring her account after saying she had broken their community guidelines.
"Lmao @tiktok_us@TikTokSupport it's so funny how you instantaneously restored Addison Rae's account after you banned it permanently, but you won't give my main cosplay account back. Make a lot of sense," one person tweeted.
While neither TikTok nor Rae shared any details about why her account was briefly suspended, some Twitter users suggested she may have been temporarily banned for posting a video in which she panned the camera toward her clothed derriere.
TikTok's Community Guidelines consider content with violent extremism, hateful behavior, illegal activities, violent content, harassment, adult nudity and sexual activities as violations. They also don't allow content involving misleading information that causes harm. However, an account only gets banned when it partakes in "severe or repeated violations."
Rae's posts are mostly dances, sponsored content and her day-to-day activities.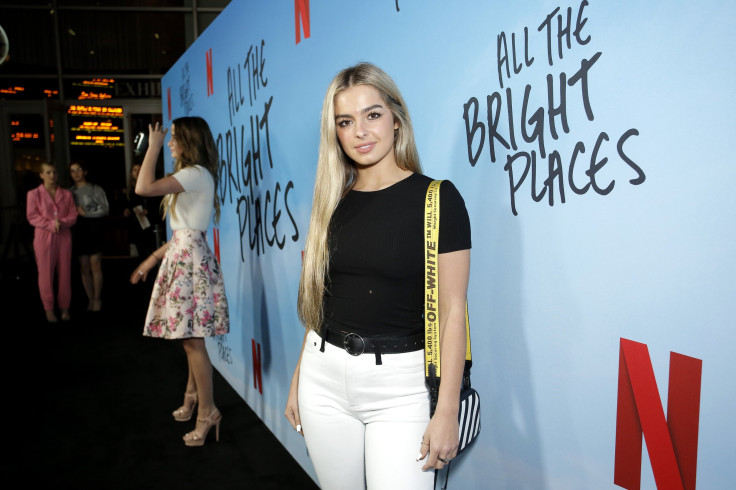 © Copyright IBTimes 2023. All rights reserved.