Adele Las Vegas Residency Not Happening? Venue Removes Sets: Report
KEY POINTS
All preparations for the production of Adele's Las Vegas residency have stopped, a journalist says
The sets, including her "flying platform," were reportedly removed from the Colosseum theater at Caesars Palace
Adele reportedly had originally decided to move her show to MGM Resorts but chose not to go ahead
Adele may not be planning to reschedule her postponed Las Vegas residency, reports have suggested.
Weeks after the British pop star was forced to delay her three-month Las Vegas residency due to a COVID-19 outbreak within her crew and delivery delays, all preparations for the production have ended, and photos surfaced showing that the sets — including her "flying platform" — have been removed from the venue of her shows, the Colosseum theater at Caesars Palace, Las Vegas-based journalist Scott Roeben tweeted, citing an unnamed industry source.
The source said that Adele's residency at Caesars Palace is believed to be "done," according to the journalist.
"All preparations for the production have stopped, the sets have been loaded out, and there's no activity related to addressing concerns that presumably led to the cancellation," Roeben reported.
He continued, "The sound system Adele and her team insisted upon is being taken out, the original equipment is being re-installed."
Roeben also cited the source as saying that Adele may move her residency to Park MGM (Dolby Live) or Resorts World but "doesn't think she'll return to Caesars Palace," before calling the whole thing a "costly debacle."
Roeben also tweeted that Adele had originally decided to move her show to MGM Resorts and was set to sign the contract, but the "Rolling in the Deep" hitmaker and her team allegedly "disappeared" and have not returned their calls.
"MGM Resorts was baffled, but in retrospect, a blessing in disguise," Roeben reported.
Various rumors have surfaced since Adele announced in a tearful Instagram post in January that "my show isn't ready." Some reports claimed she clashed with the show's production designer, Esmeralda Devlin, and was said to be unhappy with the 60-person choir brought in to accompany her on "Skyfall."
One unnamed source told Page Six that Adele had been rehearsing in Los Angeles for weeks, and when she came to Las Vegas, the "execution of the sets was a 'surprise' to her." The singer reportedly had "many" concerns, including that her band was so far back on the stage, but there was no time to rectify her issues.
"Her displeasure ran the gamut, including seemingly insignificant things like demanding small cracks in the floor be repaired," the tipster continued.
Reps for Adele were unavailable for comment, while Caesars Palace has not yet responded to a request for comment, according to the outlet.
Meanwhile, a separate unnamed source previously told Page Six that Adele was "shouting and sobbing" on the phone to her boyfriend, Rich Paul, during rehearsals for the show. She barely rehearsed and was "constantly in the middle of an emotional shootout," the insider claimed.
"Weekends with Adele" was originally scheduled for twice a weekend from Jan. 21 through April 16. However, if Adele decides to move forward with her residency, it now has to be scheduled around other performers booked at the venue, including Keith Urban.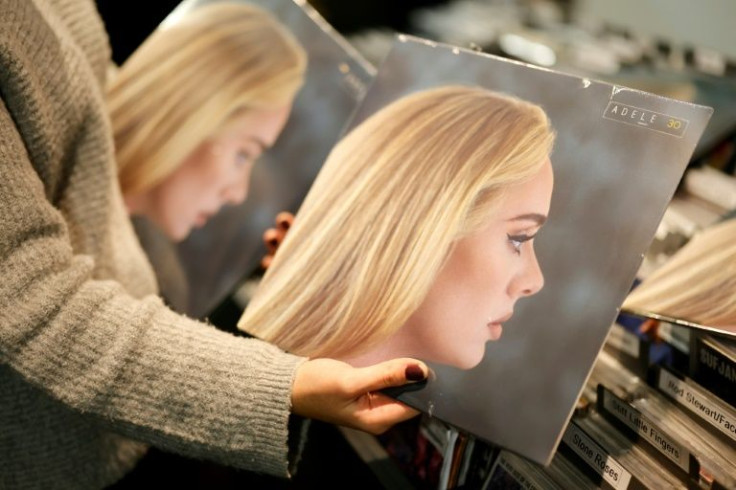 © Copyright IBTimes 2023. All rights reserved.