Adele Breaks Down In Tears, Admits She's 'Scared' During Vegas Residency Opening Night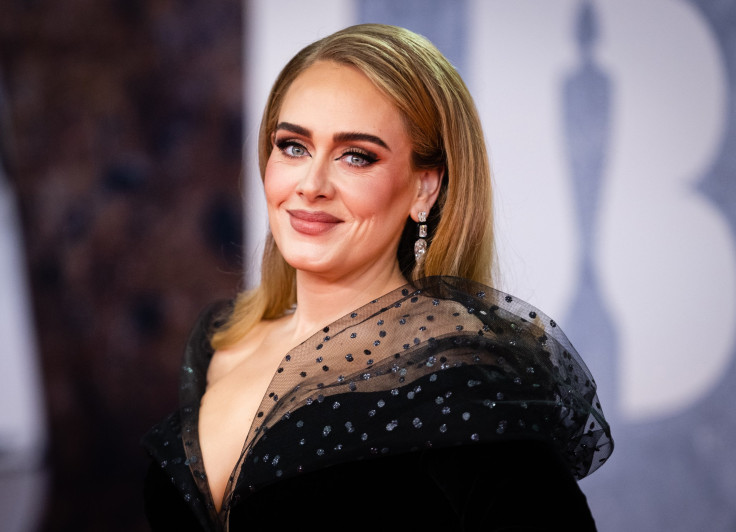 KEY POINTS
Adele got emotional when she faced her fans during the opening night of her "Weekends with Adele" residency Friday
The singer thanked them for "coming back" to see her after the show was canceled earlier this year
The residency was scrapped in January due to production disputes and COVID-19 concerns
Adele got emotional as she kicked off her delayed Las Vegas residency.
While addressing the crowd at Caesars Palace Colosseum on the opening night of her "Weekends with Adele" residency in Las Vegas Friday, the British singer broke down in tears and admitted to the crowd that she was "scared" to take the stage, TMZ reported.
"I should be giving you a standing ovation. Thank you so much for coming back to me. I really appreciate it. You look amazing and it looks just what I imagined it would look like, it's perfect," Adele said.
She continued, "I'm so scared and nervous, but I am so happy. I don't know what I was thinking putting piano ballads at the top of the set. Hopefully, over time, my nerves will disappear. I would also really like to thank Caesars because there have been a lot of rumors and they never once asked any questions, they've been amazing."
Adele didn't explain why she felt that way, but her residency was scrapped in January due to production disputes and COVID-19 concerns.
An anonymous source told Page Six at the time that when the "Hello" singer saw the sets at the venue for the first time, she was "surprised" by their "execution." She reportedly had "many" concerns, including that her band was so far back on the stage, but there was no time to rectify her issues.
"Her displeasure ran the gamut, including seemingly insignificant things like demanding small cracks in the floor be repaired," the tipster claimed.
Before the opening night, Adele took to Instagram to tell her fans that "my show ain't ready." She explained that "half my team has COVID-19, and it's been impossible to finish the show." The "delivery delays" also reportedly contributed to the decision to postpone the residency.
Fans were disappointed with the sudden cancellation of her show, especially those who traveled from other states or countries to watch her perform live in Las Vegas.
Adele got emotional when she FaceTimed some of her fans and apologized to them after announcing the cancellation. During the call, she told them that she "bled, f--king sweated and cried." She even offered them a drink but quickly took back the offer after realizing they were underage.
"I love you too, I'm so sorry and I can't wait to meet you, alright. Get your free bag - and you're not old enough to drink are you so you can't have that free drink token," the British pop superstar told fans. "You're too young... Get your freebies and chat to anyone. Ask any of my team anything about the show, ask them anything about me, about the show."
In her interview on BBC Radio 4's "Desert Island Discs" in July, the "Easy on Me" hitmaker explained that while she was "devastated" about having to postpone her residency, she didn't want to do a show that wasn't up to her standards.
"I definitely felt everyone's disappointment, and I was devastated, and I was frightened about letting them down," Adele told BBC's Lauren Laverne. "I thought I could pull it together and make it work, and I couldn't, and I stand by that decision."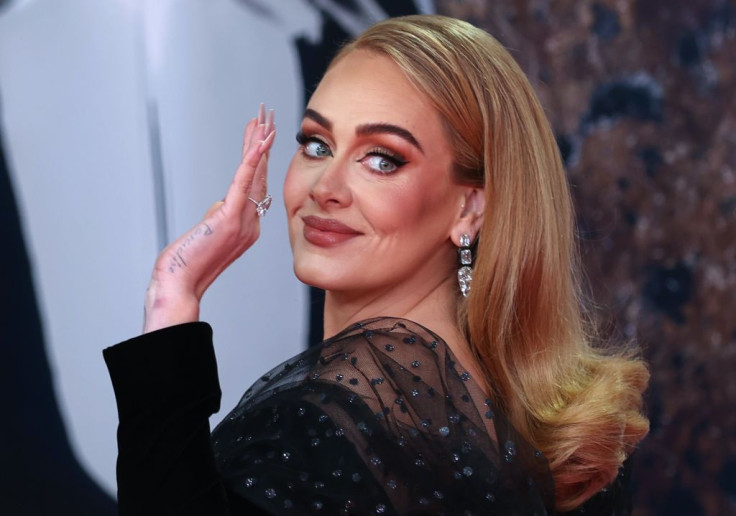 © Copyright IBTimes 2023. All rights reserved.