Adele Confirms Attendance At Super Bowl 2023 But Won't Perform With Rihanna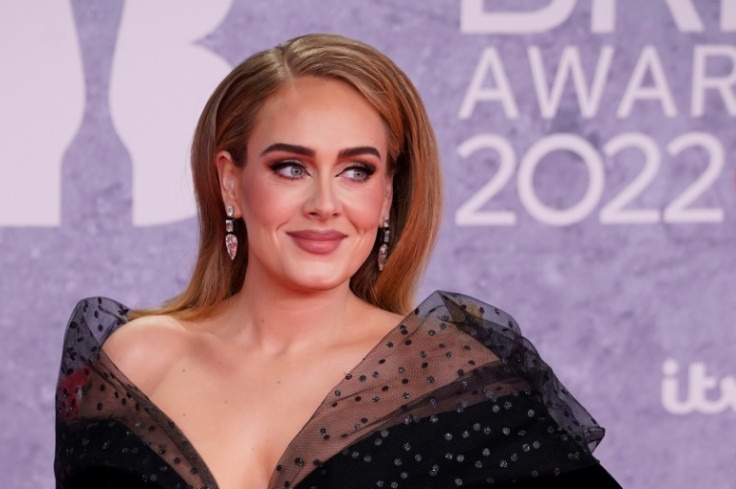 KEY POINTS
Adele confirmed her attendance at Super Bowl 2023 to show support for Rihanna
The English singer was once offered to headline the halftime show but turned down the stint
Rihanna will perform at the Super Bowl LVII at State Farm Stadium in Glendale, Arizona, next week
Adele will be at this year's Super Bowl. But she won't perform at the sports event's popular halftime show. Instead, she'll be rooting for her longtime pal, Rihanna.
In a clip posted by the Twitter fan page @AdeleGlobaI, the 34-year-old singer was seen chatting about the NFL final playoff with a fan, who was an audience from her "Weekends With Adele" Las Vegas residency at The Colosseum at Caesars Palace on Friday.
The "Easy On Me" singer seemed to ask whether the unidentified fan was a Super Bowl supporter. The fan answered a hesitant "yeah," which sparked laughter among the audience.
Adele agreed with the fan's answer responding, "I'm going just for Rihanna. I don't give a flying f–k."
The Grammy winner and the 34-year-old "Pon de Replay" singer have shared a close friendship through the years, so it's no wonder why the former will be supporting Rihanna's highly anticipated performance at the 2023 Super Bowl on Feb. 13
Over five years ago, Adele paid tribute to the "Umbrella" singer, writing a heartwarming essay for Time magazine at a time when the latter was named one of its 100 most influential people.
"I actually can't remember the first time I met Rihanna; I was probably numb from the shock of it. She is one year older than me, but I feel like she's been around forever. The progression of her superstardom feels steady, well-deserved, and extremely natural," the "Hello" singer wrote, adding that Rihanna continuously released bangers such as "Pon de Replay" and "Umbrella."
"She has designed and conquered an entire lane of her own. The innovative and groundbreaking world of Rihanna that no one else will ever be safe in and get away with copying. She makes her own rules and bends ours," she added.
Adele also described her friend as the "most gracious, loyal, and funny goofball of an icon" before concluding, "She's fearless and full of all the right kind of attitude to be everything that she is and will be forever."
Although the internationally acclaimed singer will only be an audience member at the Super Bowl, she was once offered the opportunity to headline the halftime show in the past, according to Page Six. But Adele turned down the stint.
"[The Super Bowl] is not about music. And I don't really — I can't dance or anything like that. They were very kind, they did ask me, but I did say no," the singer said at one of her concerts in Los Angeles in 2017, the outlet reported.
"I'm sorry, but maybe next time," she added.
Rihanna has also once denied an invitation to headline the Super Bowl LIII halftime show in 2019, amid the national anthem protest backlash that led to then-San Francisco 49ers quarterback Colin Kaepernick's withdrawal from his contract.
"I couldn't dare do that," the pop star told Vogue at the time. "I just couldn't be a sellout. I couldn't be an enabler. There are things within that organization that I do not agree with at all, and I was not about to go and be of service to them in any way."
But it seemed that the nine-time Grammy Award winner was looking forward to her Super Bowl stint next week, telling TMZ, "I'm nervous...but I'm excited."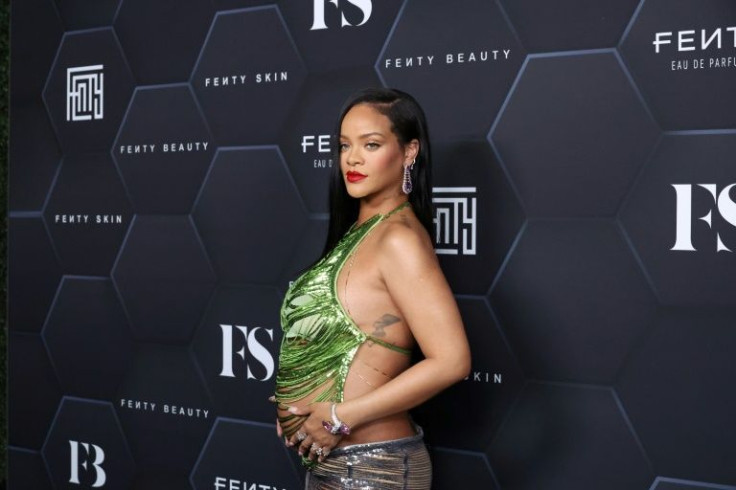 © Copyright IBTimes 2023. All rights reserved.