Adele makes Billboard history, named 2011 top artist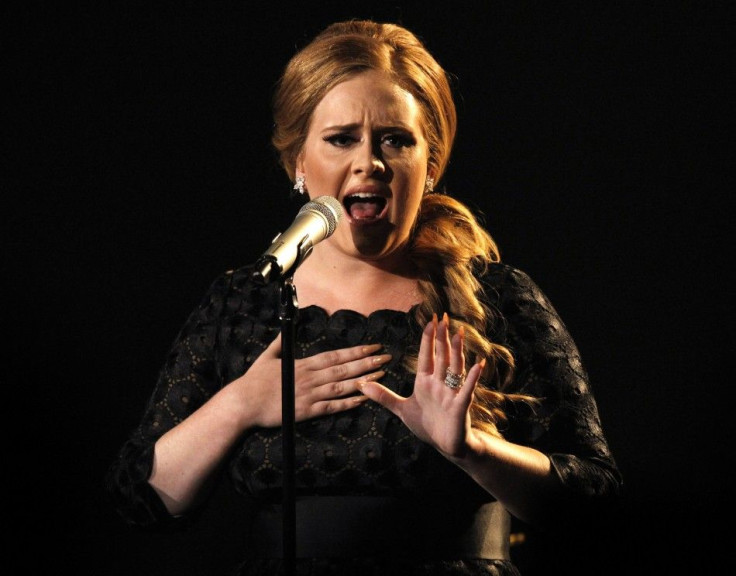 British singer Adele made Billboard history on Friday when she became the first female singer to be named top artist, have the top album, 21, and score the top single, Rolling in the Deep, all in one year.
The 23-year-old chanteuse was followed in the top artist group by No. 2 Rihanna, Katy Perry and Lady Gaga in that order, while Nicki Minaj, Taylor Swift, Justin Bieber, Chris Brown, Lil Wayne and Bruno Mars rounded out the top ten.
I think one of the things that sets me apart from other artists who have had the same kind of success is that my life isn't speculated about by the media, Adele said in an interview with Billboard.
Her smash hit album 21, which was described by Billboard's Julianne Escobedo Shepherd as a break-up requiem, was written in the aftermath of the singer's failed relationship, and it features underlying themes of love, heartache and moving forward.
I'm incredibly private but I'm also incredibly honest, and I think that creates a kind of 'meet in the middle' respectable ground, said the singer.
The singer's rousing soul and blues-fused single Rolling in the Deep, which was named the No. 1 song, beat pop and dance tracks like LMFAO's Party Rock Anthem, Katy Perry's Firework and E.T. featuring Kanye West, as well as Pitbull's Give Me Everything.
Adele, who earned six Grammy nominations last week, was also named top female, while rapper Lil Wayne was awarded top male and Wiz Khalifa was the best new artist.
© Copyright Thomson Reuters 2023. All rights reserved.