Adele Weight Loss: Singer Could Have Had 'Jawline Contour With Fillers,' Doctor Suggests
KEY POINTS
Adele has stunned the internet with her shocking weight loss revelation
The 32-year-old singer and songwriter reportedly lost 100 pounds
A couple of doctors are suggesting that the English songstress may have undergone cosmetic procedures
Adele's recently revealed weight loss has been celebrated on the internet, but it also left some experts wondering if the singer has done something beyond diet and workout to achieve her transformation.
After reportedly shedding a staggering 100 pounds, the English singer-songwriter has garnered a lot of love and support from her fans, as well as a number of notable personalities when she posted a photo of herself on Instagram for her 32nd birthday. Adele's dramatic transformation still came as a shock despite how she has periodically updated followers on her weight loss progress on social media since early 2019.
Donning a black cocktail dress that accentuated her presently petite physique, the British artist's Instagram post was captioned: "Thank you for the birthday love. I hope you're all staying safe and sane during this crazy time. I'd like to thank all of our first responders and essential workers who are keeping us safe while risking their lives! You are truly our angels 2020 okay bye thanks x."
Although Adele's photo has instantly garnered a surge of flattering remarks, it seems not everyone is impressed with her apparent transformation. The songstress has also been stirring up disbelief, attracting critics to speculate the real score behind her astounding weight loss.
In an interview with Page Six, a couple of top celebrity plastic surgeons sounded rather doubtful when asked what they thought about the 32-year-old singer's current figure. Dr. Ramtin Kassir, a board-certified facial plastic surgeon who has been in practice for nearly 24 years, shared his opinion regarding whether or not Adele has had any cosmetic procedures done.
Kassir, who has not treated the singer himself, believes that the 32-year-old singer could have added jawline fillers, pointing out how obvious her jaw was now.
"It absolutely could be her own jawline that was exposed [after the weight loss], but it's so clean-looking now and it's so tight that it just wouldn't shock me if she had a little bit of extra help," the surgeon said. "I think she could have had just a little bit of what we call jawline contour with fillers to enhance the angulation of the corner of the jaw — where your jaw angles up by your earlobe — and the jawline as it comes down and meets the chin."
The cosmetic surgery expert also added that it was possible Adele to had a bit of filler on her lips, as well as Botox on parts of her face.
"You can always do a little bit of Botox to smooth out the skin and reposition her eyebrows a couple of millimeters, and get rid of the crow's feet," Kassir stated. "You can even achieve a bit more of a cat-eye or fox-eye look when you do Botox."
The surgeon also indicated how Botox can help curtail facial wrinkles such as the corners of the mouth, the eyes, the forehead and between the eyebrows.
Meanwhile, board-certified dermatologic surgeon Dr. Howard Sobel also attested to the claim regarding Botox and fillers. He suggested that Adele's weight loss could have led to a loss in facial volume, deducing that her features should then look more drooped.
"Since she looks fresh faced and wrinkle-free, I suspect that she has had fillers in multiple facial areas, including her nasolabial folds and Botox on the upper third of her face," Sobel stated.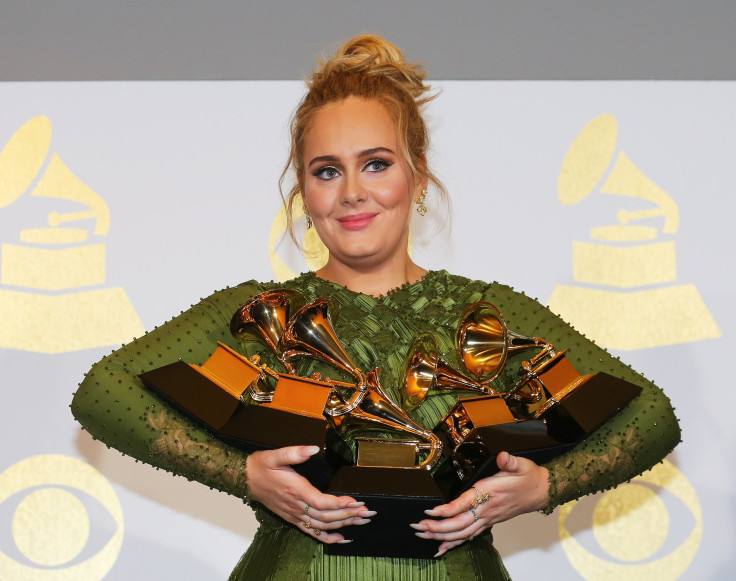 Adele's total body transformation can be traced back to when the singer hired a personal trainer back in 2019 to help her get into fitness. She has also been known to sport workout clothes indicating that the singer's weight loss can be attributed to her workout routine.
The songstress has yet to reveal the secret behind her sudden change. But regardless of how she achieved her newly altered physique, even both doctors regarded that her weight loss suits her well.
Dermatologic surgeon Sobel praised Adele's resilient physical transformation pointing out how her body can "bounce back" despite her age of 32.
"I think Adele looks wonderful! It's great to see that she seems to be looking and feeling her best," he shared.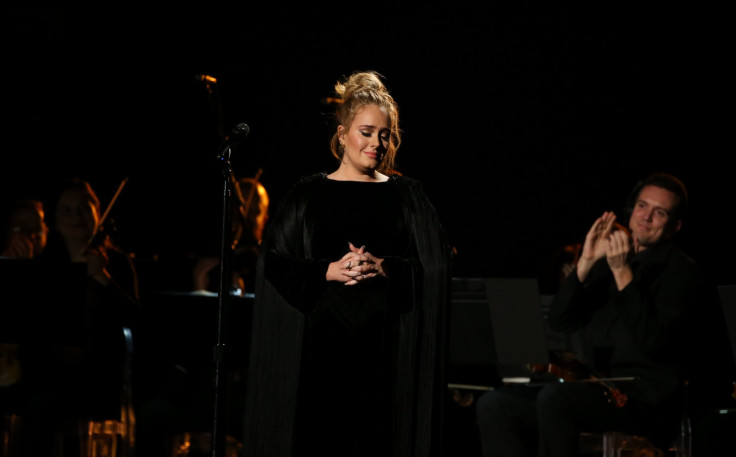 © Copyright IBTimes 2023. All rights reserved.