Administrative Professionals' Day 2022 Quotes: 10 Fun Ways To Tell Your Assistant 'Thanks'
Saying "thank you" to a staff member doesn't necessarily mean you've shown your appreciation for their hard work. However, Administrative Professionals' Day allows employers to express their gratitude to the administrative assistants, secretaries, and receptions who, are the key to keeping the office afloat and helping the boss remain on schedule.
The holiday, which is also known as Admin Day or Secretaries Day, can be celebrated by giving an assistant a gift such as a free lunch or a gift basket. There are also other unique ways to applaud your employee for doing a good job.
In celebration of Administrative Professionals' Day, consider sharing these 10 quotes to let your assistant know how much they are appreciated.
1. "You're no good unless you are a good assistant; and if you are, you're too good to be an assistant." — Martin H. Fischer
2. "Always be nice to secretaries. They are the real gatekeepers in the world." — Anthony J. D'Angelo
3. "If you take a bunch of superstars and put them in a room where they don't have their assistants and entourage, it's funny to see what happens." — Daryl Hall
4. "Accomplishing the impossible means only that the boss will add it to your regular duties." — Doug Larson
5. "The trouble with doing something right the first time is that nobody appreciates how difficult it was." — Walter J. West
6. "Someday, people who know how to use computers will rule over those who don't. And there will be a special name for them – Secretaries." — Scott Adams
7. "It's easy to make a buck. It's a lot tougher to make a difference. — Tom Brokaw
8. "Silent gratitude isn't much use to anyone." — G.B. Stern
9. "Responsibility without power, the fate of the secretary through the ages." — Ariel Dorfman
10. "Happy is the man with a wife to tell him what to do and a secretary to do it." — Benjamin Mancroft, 3rd Baron Mancroft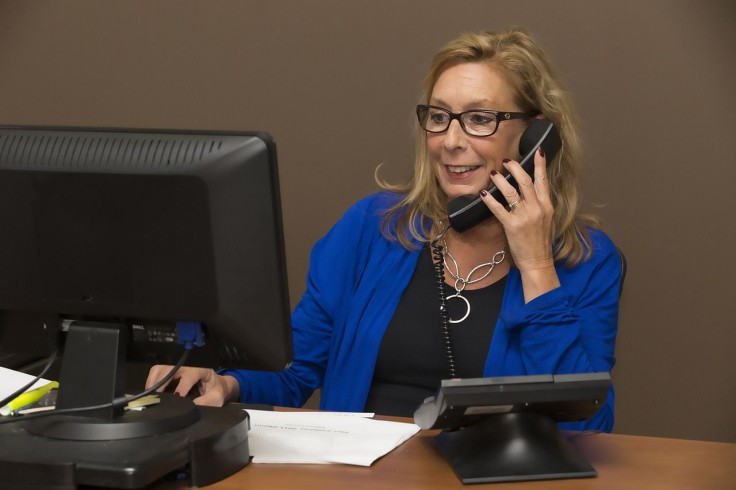 © Copyright IBTimes 2023. All rights reserved.