Aespa's Giselle Posts Apology For Mouthing Racial Slur: 'I Will Continue To Learn'
KEY POINTS
SM Entertainment posted a behind-the-scenes video of Aespa members Saturday
In the clip, they could be seen singing along to "Love Galore"
Fans called out Giselle after noticing that she mouthed the racial slur "n---as"
The agency took down the video from its YouTube channel
Giselle, a member of fourth-generation K-pop group Aespa, issued an apology Monday after she was caught mouthing a racial slur in a YouTube video and drew backlash from netizens.
Using Aespa's official Twitter account, which has more than 1.6 followers, the 20-year-old singer wrote, "Hello, this is GISELLE. I would like to apologize for mouthing the wrongful word from the lyrics of the song that was playing on-site. I had no intentions of doing it with any purpose and got carried away when one of my favorite artist's song was played. I sincerely apologize."
She added another tweet, noting, "I will continue to learn and be more conscious of my actions."
The controversy began when the group's management agency, SM Entertainment, posted Saturday a behind-the-scenes look at the girl group's preparation for the release of its hit single "Savage."
In one of the scenes captured in the video, the members could be seen singing along to Sza and Travis Scott's "Love Galore," with Giselle mouthing the line that goes, "Called me after the things I said, Skrrt, skrrt on n---as."
SM Entertainment immediately removed the video from its YouTube channel after it received flak from fans. However, some netizens were able to save and repost part of the clip in which Giselle could be seen mouthing the racial slur.
The four-second clip divided Aespa fans. While some believe Giselle was careless despite being able to speak English fluently, there are those who maintain that not all English speakers are well-versed on the words that are considered taboo.
A fan wrote, "there's no excuse she literally speaks English fluently."
Another user chimed in, noting, "Speaking fluently doesn't mean u need to know every word."
Launched in 2020, Aespa has four members — Karina, Giselle, Winter and Ningning — who "navigate the real world." Their AI counterparts — æ-Karina, æ-Giselle, æ-Winter and æ-Ningning — are in charge of the virtual world and serve as their "support systems," according to Nylon.
The group kicked off its musical career with the debut single "Black Mamba." In just 51 days, the music video of the said track hit 100 million views on YouTube, making Aespa the fastest K-pop rookie act to reach the said milestone on the platform.
The music video for "Black Mamba" has been viewed nearly 185 million times since its premiere.
Earlier this month, Aespa made its U.S. television debut on "The Kelly Clarkson Show," where it performed "Savage."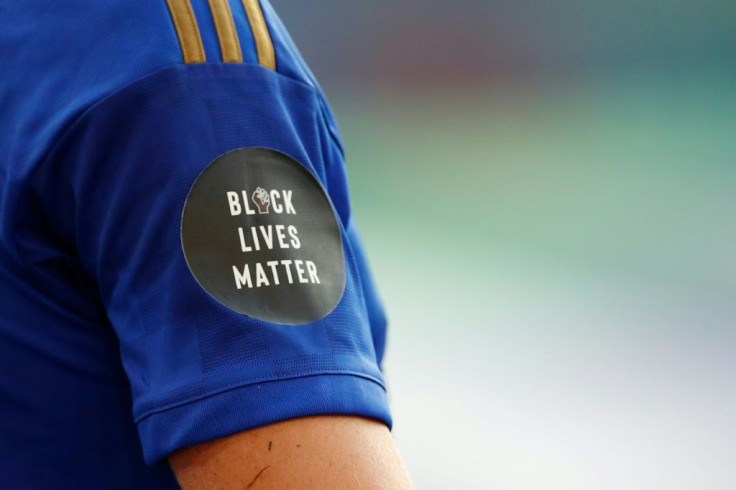 © Copyright IBTimes 2022. All rights reserved.
FOLLOW MORE IBT NEWS ON THE BELOW CHANNELS