Affordable Smart Homes: GE Bulbs Now Work With Alexa, Google Assistant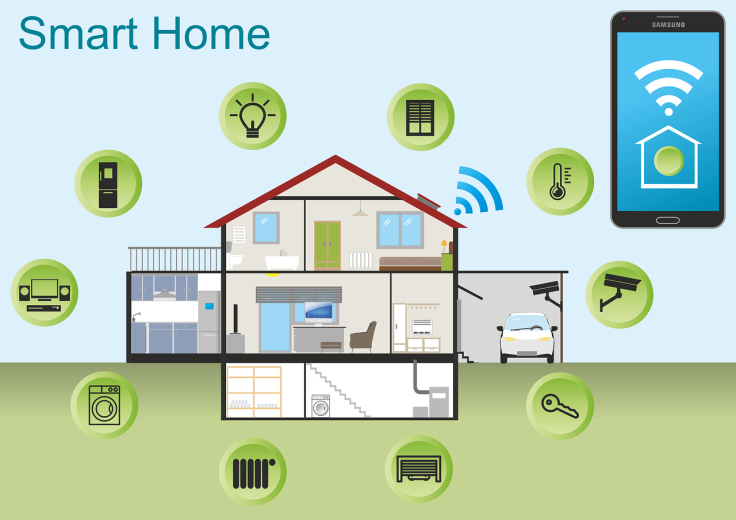 General Electronics Corporation on Monday launched voice capabilities for its smart bulbs. The smart bulbs made by the company will now be compatible with the two leading voice assistants — Amazon Alexa and Google Assistant.
"Using voice to control lighting unlocks an entire new world of opportunities for consumers. Sitting on the couch hoping for a cozy experience for your favorite movie? Ask Alexa to dim the lights without getting up. Snuggled in bed with a book? Ask the Google Assistant to turn the lights off once you start to drift off. Away from home? Control lights remotely on the C by GE app. There are countless possibilities to add additional conveniences at home through these collaborations," Jeff Patton, GM Connected Home Product Management, GE Lighting, said in a press release.
The company has added these capabilities using a software update to its smart bulb app, C by GE. It has also added two new smart bulb variants compatible with voice assistants:
C-Sleep: The smart bulb, according to the company, can reinforce the body's natural rhythm and melatonin production using light with varying temperatures from warm to cool. You can adjust the lighting using voice commands and schedule sleeping times.
C-Life: This variant will automatically optimize the level of light in a room and sync it with a user's habits and patterns.
Both the variants will be available as part of Black Friday deals on Amazon. They are available in pairs — Two C-Sleep bulbs cost $49.99, while two C-Life bulbs cost $64.99. Both of them will be available in a bundle with the C-Reach bridge, which plugs into a spare outlet and basically receives and responds to voice assistant.
GE states that its smart bulb setup will be compatible with another voice assistant, Apple's Siri, soon.
This development — the fact that smart bulbs can now be compatible with smart assistants presents a new paradigm for smart homes — slowly the pieces are coming together for a scenario where smart homes are not just affordable, they are connected using everyday devices — you can start creating a basic smart home with an investment of under $100 ($49.99 for an Amazon Alexa Dot and $49.99 for a GE C-Sleep bundle).
The presence of a smart assistant across devices seems to be the key to the functioning of such a smart home — you can control a room environment using just your voice, which includes lighting and music.
Moreover, you can also use a smart speaker for added capabilities such as voice shopping, which adds to the convenience.
If you have such smart bulbs installed in more than one room, you can create a lighting system not just adapted to your needs but also one that could make savings in terms of electricity usage.
While smart assistants are present in smartphones, smart bulbs and smart speakers and this presents a small paradigm, other affordable components such as smart locks and smart cameras can further enhance an affordable smart home
© Copyright IBTimes 2023. All rights reserved.