After Afghanistan Earthquake, Google 'Person Finder' Launched To Locate Missing Survivors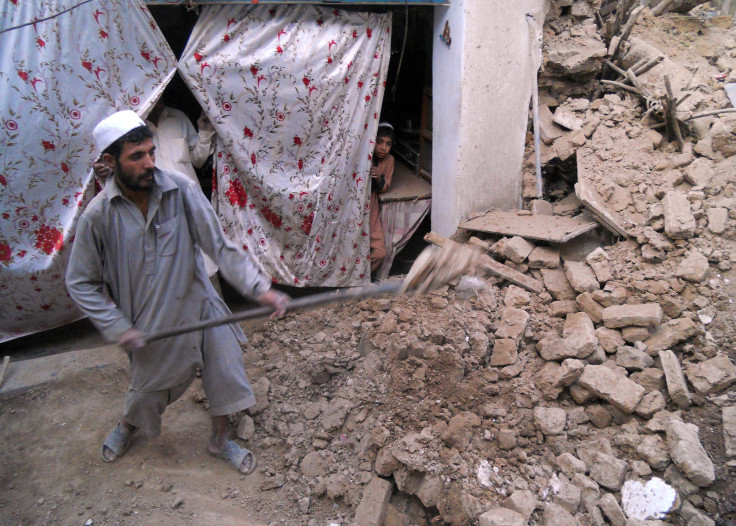 Following Monday's major earthquake in Afghanistan, Google relaunched a program called "Person Finder" to help people locate friends and family who were displaced during the chaos. The seismic event, which registered 7.7 on the Richter scale, resulted in at least 180 deaths and several hundred injuries. Google used the Internet-based program for the first time following the devastating 2010 earthquake in Haiti, and it has been used successfully in several subsequent disasters to help locate survivors.
The epicenter of the earthquake hit Jarm, Afghanistan, in the northern part of the country, and its effects were felt in parts of Pakistan and India. Many of the homes in the region are poorly built, and people are at risk of being crushed in their own homes. In the aftermath of the quake, many residents were separated from their families.
"Person Finder" works as an online directory for people to share information on missing people. The site prompts users to click on either "I'm looking for someone" or "I have information on someone."
After clicking on the link, users can input information about the person they're looking for or have found, including name, physical appearance, location and any other pertinent information.
The program exists in 75 languages, including Urdu, the official language of Pakistan, and Google said it is working on versions in Pashto and Dari for users in Afghanistan, the Wall Street Journal reported.
"Person Finder" was also used following the devastating earthquake and tsunami in Japan in 2011, with more than 60,000 entries made in the aftermath, Google told the Wall Street Journal.
The international relief agency Doctors Without Borders warned that the Afghanistan earthquake, combined with several days of heavy rain, could lead to landslides, according to a tweet posted to the group's verified account Monday.
© Copyright IBTimes 2022. All rights reserved.
FOLLOW MORE IBT NEWS ON THE BELOW CHANNELS