'After' Movie Cast Update: 11 Clues Revealed By Author Anna Todd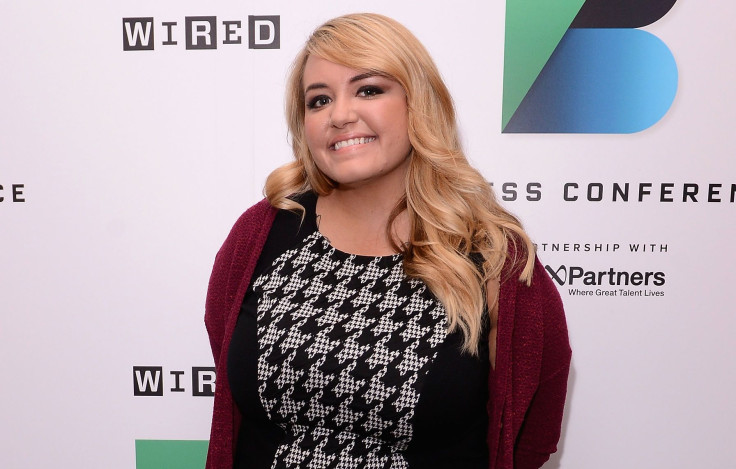 Fans have been waiting years for Anna Todd's One Direction fanfiction Wattpad-story-turned-bestselling-novel "After" to finally be adapted into a movie, but it's become clear recently that the waiting game is almost over. Not only do Todd and the film's producer Jennifer Gibgot hope to have the movie out by Valentine's Day 2019, but the author also revealed that the film's leads have finally been cast.
"I found my Hardin and Tessa," she tweeted to fans at the start of April.
A few weeks later, she revealed on Twitter that fans' "days of waiting and waiting are coming to an end soon I promise," and she's serious about that, "not like Louis [Tomlinson] version or [5 Seconds of Summer] version of soon but for real soon lol."
Though she's still looking for who will play some of the other roles, she said she'll be able to reveal the identities of the Hardin and Tessa actors before the whole cast is chosen and that she'll be able to share the news "any day" now.
In the meantime, Todd had a little (read: long) Twitter spree with fans, revealing some major hints about who she's chosen as the actors playing Hardin and Tessa in the "After" movie. Here are 11 clues she gave:
1. A few fans have guessed correctly, but most of them haven't.
"Some," she tweeted in response to a fan who asked if some rumors are true, "which makes me [so expletive] happy, but mostly y'all haven't guessed. Some of you have (you're doing amazing sweeties)."
2. Hardin is still going to be British in the movie, and the actor who plays him has the right qualities to portray that.
"Oh yes," Todd assured fans about the character keeping his accent, before adding that "it's a real accent."
3. The "After" actor's not new to the world of acting and fans should recognize him.
"He's known for a very specific role," the author revealed before going on to explain that he played someone in a movie that she herself has watched and "loved loved loved."
4. He's tall compared to Todd's height, and beyond.
5. Whoever's playing Hardin could have curly, but not necessarily long, hair.
"He can easily be [curly]," she wrote, which means he likely has long enough strands to curl, but that doesn't mean that he'll have as long of hair as Hardin does in the book.
She said that "maybe" he will, but that she also loves the actor's hair short.
6. Hardin is still not going to be played by Daniel Sharman, despite fans continuing to ask about him.
"I know babe and I didn't for a while either, but Hardin is 19," the author wrote when someone once again mentioned Sharman and not being able to see anyone else play the character.
Even though Sharman's played teenagers in the past, despite not being one himself, Todd explained that she hopes there will be "four/five movies," so they want to have actors who can portray the characters realistically for all of the films.
7. "After" fans might not originally understand why the actor was chosen for the role of Hardin, but they will eventually.
8. As for the actress playing Tessa? She was in a show that Todd loved.
"She's an incredible actress and I was obsessed with her from a show and I literally almost cried that she even auditioned (cried in a cool way of course)," she wrote.
There's an incredibly long list of shows that she could be from, but at least Todd helped narrow it down by saying that she's not from "How to Get Away with Murder."
9. The actors chosen made Todd cry the first time she saw them screen test together.
10. Both stars are in their very early twenties.
11. They share some similarities with Harry Styles and Indiana Evans, as well as their "After" characters Hardin and Tessa.
"In a way yes [they'll be like Styles and Evans], him more obviously but the moment you will see her look at him, you will see Tessa through and through and there's so much more to Tessa than her hair color or bra size or whatever limits people are putting on her character," she shared.
But, more importantly, they'll have some similar qualities to those of their book characters.
"Yes and no," Todd said when asked if the actors look like the way their characters do in the book. "Actors are usually blank canvas' and so open to adjusting appearance, we just may not need that with them."
One thing's for sure and that's that the male lead is handsome "in the Hardin way," even though he has "brownish" eyes while Hardin's are green.
Aside from Hessa hints, she also shared some more overall movie news:
1. The overall cast will be more diverse than the characters were in the book.
2. She's already picked out her choices for who'd play Steph and Noah in the film.
"We offered to Steph (I REALLY [expletive] HOPE SHE ACCEPTS) and have the best Noah ever but we shall seeee," she said.
3. She's still searching for the rest of the cast members.
"We have just started bringing in other roles," Todd wrote, "and we're going over fan self tapes etc so it may be a minute."
For some of the roles, she's still in need of help from her followers. She has "not yet" picked the actors for Ken and his wife, but knows "they are so freaking important to the movies" and is looking for suggestions.
The character of Zed is also still available for the taking. "Zed is SO hard," Todd shared, "we've had a couple auditions but haven't decided yet."
Though decisions are still being made on many roles, they'll have to be chosen soon as Todd revealed that casting needs to be finished "three weeks from now."
One thing to remember, though, once Todd does make the official casting announcement, is that she'll stand by the leads, no matter what some fans might think.
​
FOR FREE to continue reading
✔️ Unlock the full content of International Business Times UK for free
offer available for a limited time only
✔️ Easily manage your Newsletters subscriptions and save your favourite articles
✔️ No payment method required
Already have an account? Log in
© Copyright IBTimes 2023. All rights reserved.