'After' Movie Updates: Author Anna Todd Spills On Casting, Adaptation Differences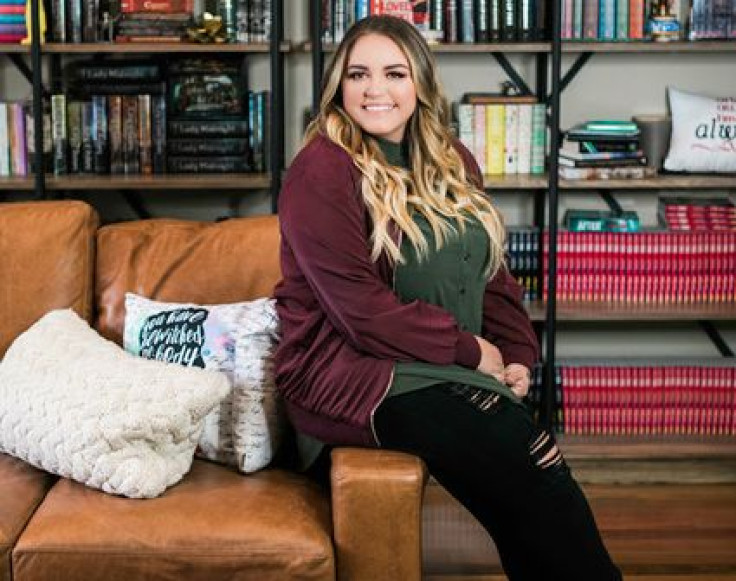 It's been over four years since Anna Todd first started posting her One Direction fan fiction series, "After," on Wattpad, an online story platform for readers and writers, and a little over three years since the movie rights were acquired by Paramount Pictures.
Fans have been patiently and not-so-patiently waiting years for the film adaptation of the first novel in the franchise, which follows college students and polar opposites Hardin, who was based off of Harry Styles, and Tessa as they begin a complicated relationship.
The film rights were bought in October 2014, which is why three years later in October 2017, when still not much progress had been made on the movie, International Business Times caught up with Todd to learn more about what stage the "After" film is currently in and her thoughts on it all.
Here's what the internationally best-selling author had to say about casting for the film, which still had not been officially cast at the time of the interview, the biggest differences between the book and its movie counterpart, and why the whole process is taking a while to jumpstart.
International Business Times: How much, if any, approval do you have of screenwriter Susan McMartin's script?
Anna Todd: She was sending me the script every 20 pages or so. Then even after Paramount gave their notes, she had me go back over again. It was very collaborative and that was amazing for me.
IBT: How different is the movie going to be from the book?
Todd: There are some differences in the script, just because everything can't be included. So there were two scenes combined, but mostly, pretty much every big scene that the readers really love, which with fanfic (short for fanfiction, which is when someone creates a fictional story stemming from a character, person or story they're a fan of) crowd, we love every scene, so it's just really hard. But what Susan did really good job at it is combining a lot of scenes that really made a lot of sense combining, but the ending is different.
The end is different of the first movie than the first book. It kind of brings in some of the second book, but also a new element that I was like, 'Oh, I should have thought of that.' But I loved it and I approved of every change. Susan was so careful with not changing too much or not leaving out, like mostly I would say she didn't change so much, it was just about what we have to leave out. But I approved pretty much everything and it's different, but it feels the same.
IBT: Are you very involved with the casting?
Todd: Yeah, pretty much everyone who's been brought up or agents have pitches, I've known about so far. So, I will be there every - they will literally have to lock me out if they don't want me there because I need to be there.
IBT: Now that Harry Styles has been getting into acting, would you want him to play Hardin?
Todd: No, only because I love him and I feel like it would be just like, I don't know, playing yourself in a fan-fiction would be a little too meta. So, I wouldn't even want him to go that way. Like, in my dreams, for sure, but, for just like actual career, I'm just like, 'Don't do it Harry, do another Christopher Nolan movie.'
IBT: Do you have any front-runners for the role of Hardin?
Todd: I actually like all of them, I like all of them. There's one that I like the most, but I won't tell you because I don't want to jinx it, but there's one that I really, really, really like. And it's actually not Daniel [Sharman]. I do love Daniel, as a person and for Hardin, but there's someone who kind of came out of the blue that in the beginning I was like, 'What?' When my readers first started suggesting him I totally did not get it and then lately I'm like, 'Oh, now I get it.' A lot, like, I really, really get it.
IBT: Why has it taken a few years for just the beginning stages of the movie-making process to start?
I'm sure there is some reason because it feels like an extremely long time, but I don't really know the back-end reasons. I know Paramount had a lot of movement in their upper management and they unfortunately had someone pass away, so I think just as a whole Paramount has been really shaky the last year or two, but I don't actually know how that affects my stuff ... I don't really know about the back-end of it. They just keep telling me, 'Movies take forever.'
While fans wait for the "After" movie, Todd's newest novel, "The Spring Girls," is now available.
FOR FREE to continue reading
✔️ Unlock the full content of International Business Times UK for free
offer available for a limited time only
✔️ Easily manage your Newsletters subscriptions and save your favourite articles
✔️ No payment method required
Already have an account? Log in
© Copyright IBTimes 2023. All rights reserved.